Marketing to the Sober Generation: Embracing Non-Alcoholic Beverage Brands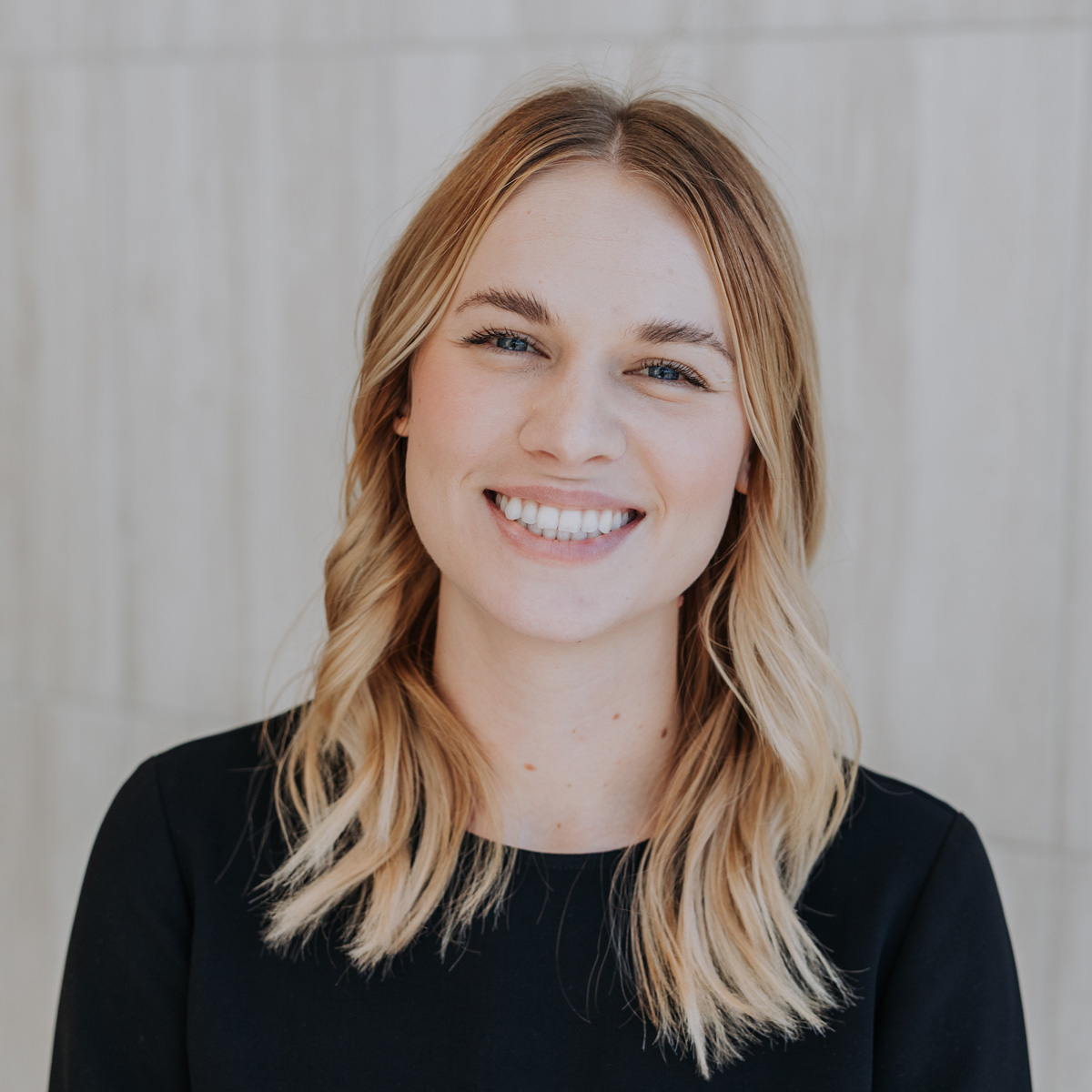 20 Sep 2021

Savannah Hobbs
Our thoughts, Social business, Trends
No-alcohol (or NA) and low-alcohol brands have been taking up my feed. This industry redefining category is finally making its way to America, and the timing couldn't be more perfect.
It seems like destiny that we ended up here. NA brands — spirit-like beverages that resemble traditional liquor in everything but alcohol content — are the perfect confluence of several consumer trends in the US. And just as I can't get enough of Ryan Reynold's Aviation Gin or George Clooney's Casamigos Tequila, I'm here with my glass outstretched for what's to come for NA beverages.
Alcohol-Free Is Going Mainstream
The conscious consumer is quickly moving from niche to the golden goose. Purchasers who prioritized sustainable, vegan, minority-owned products are now mainstream. A NielsenIQ study found that 73% of global consumers say they would change their consumption habits to reduce their impact on the environment and nearly half said they're "highly willing" to pay more for it.
In the alcohol space specifically, CGA reported in 2019 that 58% of consumers are drinking more low- or no-alcoholic drinks than the previous year and the non-alcoholic spirits industry had seen a 418% growth in sales.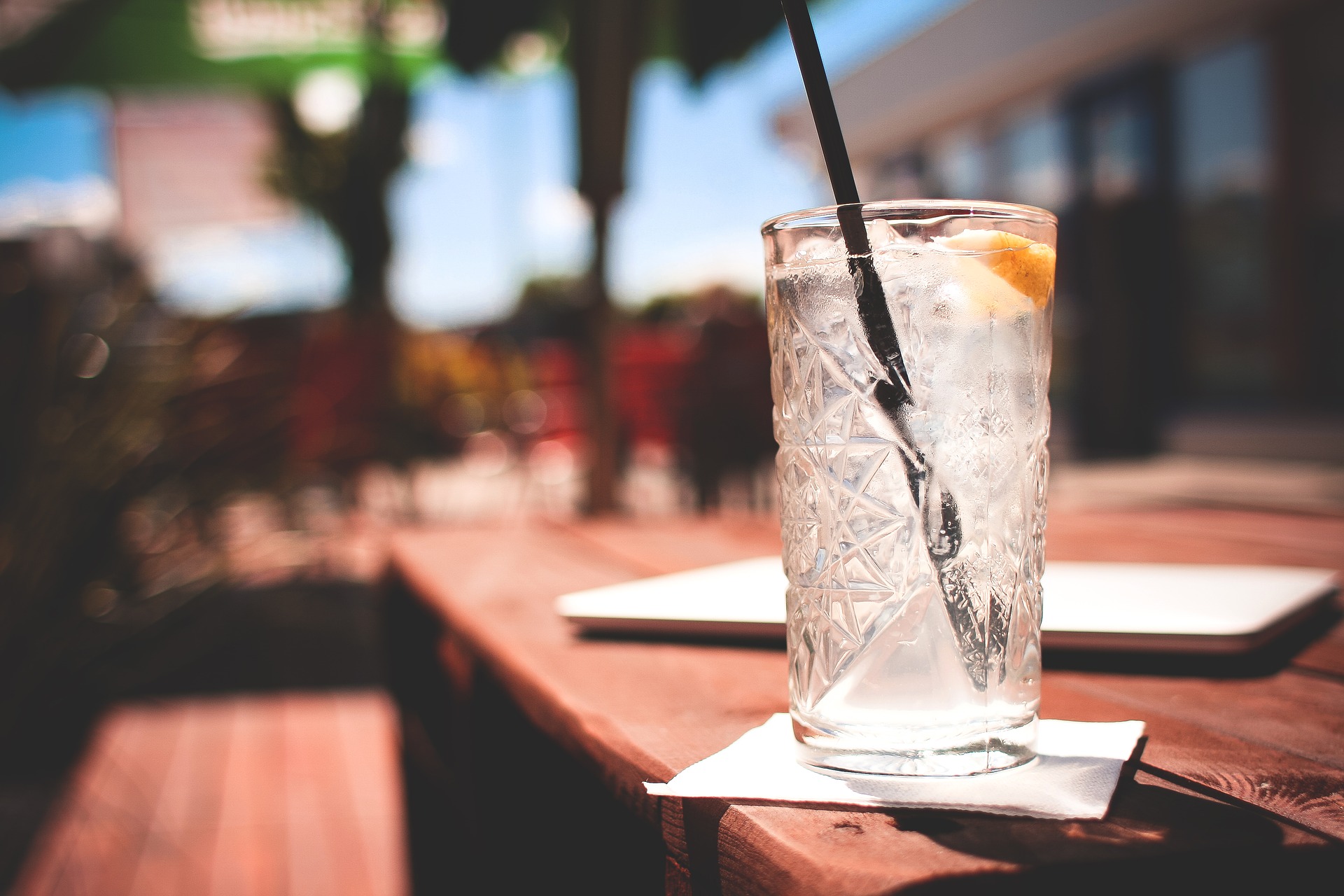 The generations driving these changes, Gen Z and Millennials, are also the generations with the greatest purchasing power of our time. The trend toward consciousness around mental health, physical wellbeing and sustainability is rocking established industries, from clothing to food to sports.
While young people may have led this charge, the pandemic made it ubiquitous. Cleared social calendars, Zoom-everything, and the ugly realities of the world getting disclosed on social media daily has irrevocably changed how we live our lives and spend our dollars. This is the "new normal" they were talking about.
The Sober-Curious Generation
Interestingly, the customer of NA beverage brands are THE dream consumer for almost every hip brand. They're young, trendy, educated, high-earners who will make or break a brand on social.
Millennials are often credited with starting the sober-curious revolution as they became educated about the negative effects of alcohol (apparently DARE sunk in). The first generation to start to consciously put health and wellness at the center of decision making, Millennials had seen and lived the downsides of alcohol and were exploring what a new path would be as they grew into "adults" and parents.
In fact, 56% of Millennials consider themselves to be mindful drinkers compared to 37% of Baby Boomers, according to a September 2019 survey.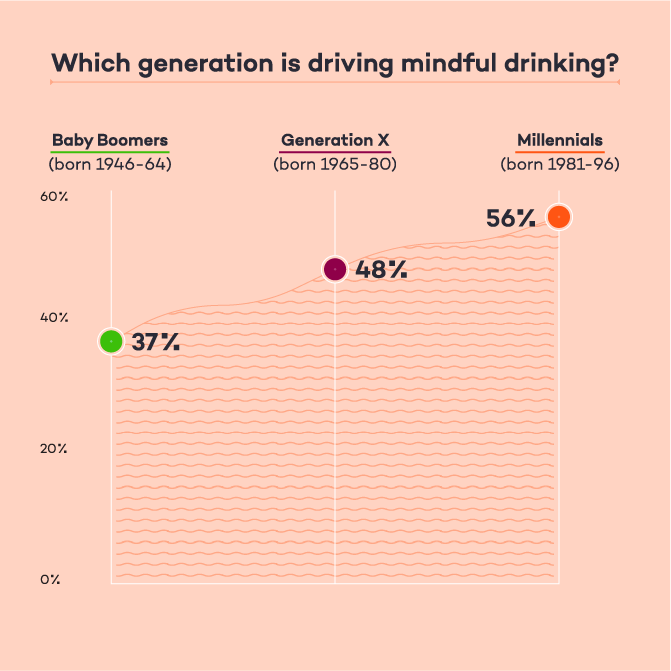 But it's Gen Z that has pushed the movement over the edge. Gen Z imbibers are consuming more than 20% less per capita than their Millennial counterparts drank at their age. Additionally, 64% of these teens and 20-year olds predicted that as they grew older, they would drink alcohol less frequently than other generations do currently.
Not only well educated on matters of physical wellness and mental health, they've embraced financial wellness too. After growing up through two recessions, the housing crisis, and the student loan crisis, Gen Z isn't quick to burn their hard-earned cash on snazzy cocktails.
They've also traded alcohol for CBD and THC products, widely believed to be a healthier and happier alternative to booze. (Ain't nobody got time to be hungover.) A 2017 study found that in counties with legalized medicinal cannabis, alcohol sales dropped more than 12% when compared to similar counties without weed.
These consumers have opened the door to America for NA brands. After a century-long history internationally, the US is finally getting on board with booze-less beverages.
Marketing Non-Alcoholic Beverage Brands
If you pay attention, NA brands are closely following the trajectory of plant-based meats in the US. Once a niche product for finicky eaters, social consciousness started to raise consumer demand. Grocery stores expanded their single freezer of plant-based meats to two. Restaurants offered more veggie-centric entrees than just a salad. When Burger King added the Impossible Whopper to their menu, we'd hit the tipping point.
What happened in-between is these plant-based meat companies became brands. They updated their packaging to blend in with the broader shelves, not just appealing to hippie consumers. They embraced their disrupter positions with tongue-in-cheek advertising. They became relevant through social media memes and influencer marketing.
Non-alcoholic beverages are starting to do the same — not only are they making a better product (sorry O'Doul's) but they're making better brands (sorry again, O'Doul's).
Jen Batchelor, co-creator of Kin Euphorics, a non-alcoholic beverage that uses adaptogens and nootropics to give drinkers the same fun feeling of a light buzz, told Adweek, "I didn't want [the logo] to be something that was a 'sans serif that really appealed to Millennials,' I wanted it to be something that could live on beyond this one shot trend of the zeitgeist."
When Distill Ventures invested in Som, they immediately refreshed the brand. They took the bottle from a squat shape to a slim, 500-milliliter version that fits in bartender racks. They refreshed the label to a clean cream and gold look and changed the name from "drinking vinegar" to "cane vinegar cordial." They wanted to create something that could sit next to other high-end bottles in a bar and fit in.
Smart beverage marketers will take a page out of plant-based meats' playbook and lean into socially-native formats and boundary-pushing advertising. Brands like Beyond Meat and Oatly haven't been afraid to call out the industry to snag consumers' attention. And if Beyond's record-breaking IPO — achieving a valuation of $13 billion less than three months after hitting Wall Street — tells us anything, it's that leaning into these changing consumer habits pays off.
Big Alcohol Brands Are Taking Notice
In 2019, Diageo, the world's second largest liquor distiller that owns brands like Smirnoff, Capitan Morgan and Guinness, acquired a majority stake in the London-based Seedlip, making it one of the behemoth's first non-alcoholic offerings. 
Breweries have taken on the assignment with fervor. New York-based Brooklyn Brewery reserves tanks for their NA option, Special Effects. Budweiser, Heineken and Corona all launched alcohol-free versions in the last few years. And AB InBev, the world's largest beer company, which lays claim to both Budweiser and Corona, has pledged to increase no- or low-alcohol offerings to 20% of its global beer volumes by the end of 2025.
The good news of big brands getting involved is three fold: better tasting drinks, more affordable prices, and *hopefully* some star-studded partnerships. The marketing campaigns practically write themselves.
What Can Your Brand Takeaway From the No-Alcohol Movement?
Regardless of what industry your brand lies within, there's a lot to be learned from non-alcoholic beverage brands.
1. Listen to your audience
In hindsight, the writing for health-conscious, liquor-like brands has been on the wall for a long time. Sales of no- and low-alcohol wines, beers, and spirits saw a 102% uplift in February 2020 compared to the year before.
Even through increased alcohol consumption during the pandemic, consumer habits changed. What, how and with whom they consumed alcohol evolved.
Changing consumer behaviors are true for every industry right now, and in many cases the jury is still out on how the pandemic will permanently alter behaviors. Smart brands will invest a lot of time and energy in listening so they can meet consumers where they are.
2. Look globally for trends and great ideas
The NA movement has been happening around the world for decades. The US is late to the game, but first movers in the states will absolutely reap the rewards of this quickly expanding market.
It's never a bad idea to take stock of the wider world and consumer trends outside the US. Social media has made even the smallest communities feel global. As marketers, we'd be wise to broaden our purviews.
3. Get in on the (sober) fun
At SXSW's virtual event this year, Seedlip partnered on a NA cocktail demonstration. If your brand is looking for a unique partnership, especially one focused on inclusivity, consider an NA brand.
Better yet, explore this space by hosting a sober Zoom happy hour with colleagues and test some of these brands for yourself!
The no- and low-alcohol beverage industry is one where I see the effects of generational consumer habits and the pandemic collide to open the door for new possibilities. It's exciting as a marketer to know there are always new opportunities to push boundaries and redefine industries. Even if it's just one booze-less beer at a time.

Want trends like this and others delivered right to your inbox? Sign up for our newsletter! We'll only email you when there's something really juicy to know. Or join the world's best brands and work with us to understand and reach consumers in your industry. Just shoot us an email!