Engage More Fans By Skipping The Spot And Getting Social This Super Bowl Season
09 Aug 2021

Elizabeth Kennedy
Our thoughts, Social business
This year's Super Bowl was record-breaking. The average price for a 30-second spot hit an all-time high at $5.6m. Conversely, viewership broke all the wrong records with a 15-year low in people tuning in live, peaking at 96.4 million viewers.
As prices continue to rise for a spot during the game and viewership becomes less reliable, more and more advertisers are trying to 'hack' the Big Game with digital activations and virtual experiences. According to AdAge, if that $5.6m were used for a Facebook advertisement package, the ad would reach about 50% more people than a commercial during the game (about 149m people) through a combination of Facebook and Instagram ads.
Whilst cable viewership may be waning, this doesn't reflect a lack of interest in the game, just changing consumer behavior. According to Google Trends, search interest for "super bowl" and "super bowl ad" increased by 49% and 43%, respectively, since 2016. Google searches around the Super Bowl increased 2.5X each week preceding Super Bowl Sunday, with interest on YouTube peaking the day after the Super Bowl itself and sustaining game-day levels for days after. The fans are still there, they have just shifted increasingly online.
That shift is also reflected in how fans are expressing their fandom and engaging with their teams and favorite brands. Over half of viewers of this year's game participated on social. Most used it to get game updates, but over a third were actively engaging in conversations about the commercials and brand partners.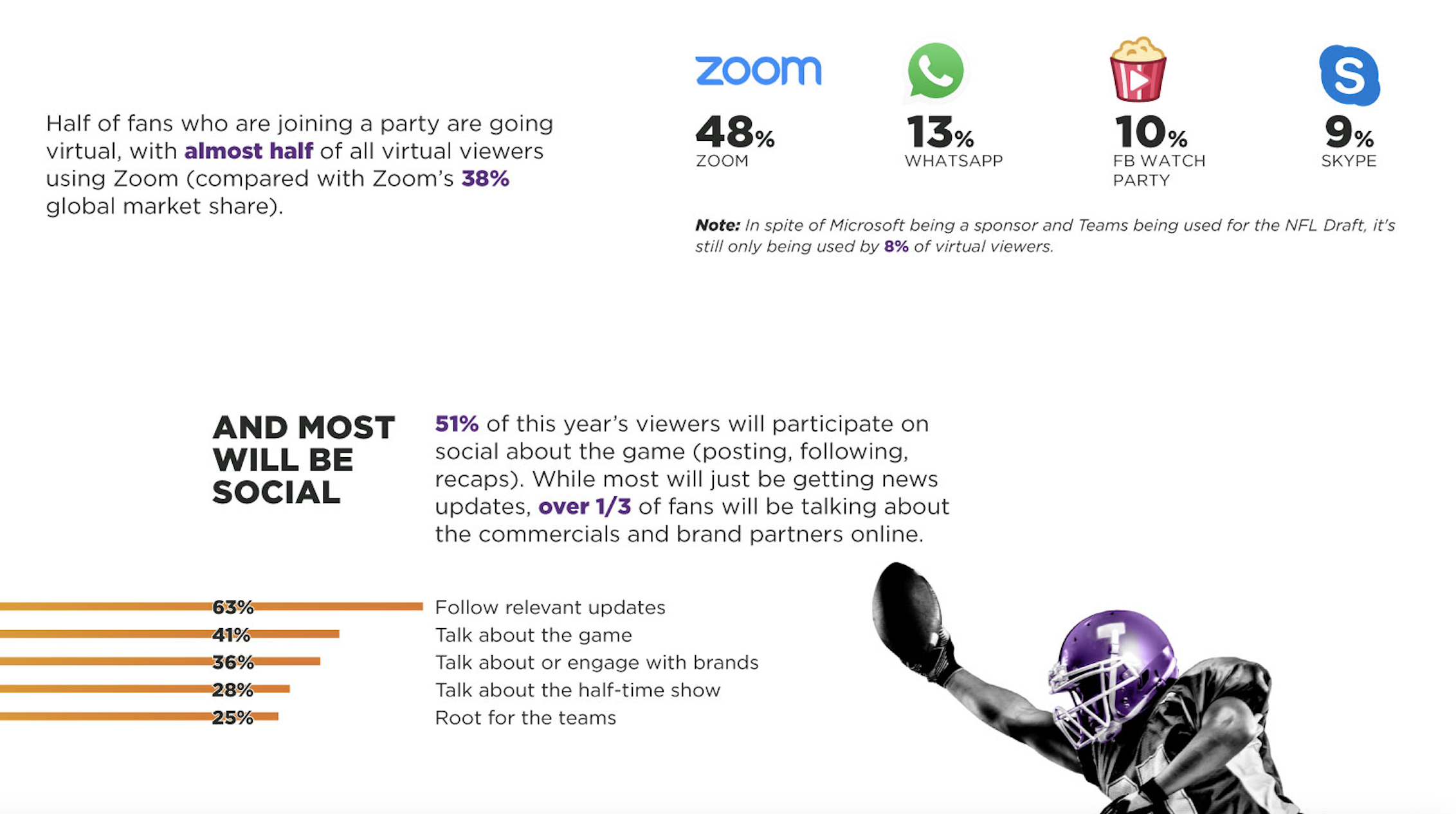 As younger audiences become more prominent brands are finding they can reach Gen Zers much more easily online during big events. A recent Morning Consult poll found that more than half of Gen Zers were unlikely to watch the live broadcast of the Super Bowl on CBS. They also found that in general, Gen Zers are half as likely as millennials to watch live sports regularly, opting instead for gaming and esports.
Reaching a captive, younger audience for longer sounds like the panacea of advertising. But creating an engaging campaign that actually gets people's attention (and clicks) rather than being lost in the scrummage can be very difficult. Brands need a solid strategy with creative copy and reasons for fans to engage and share (even with COVID-19 and declining viewership, participation in content was actually 1% higher than last year).
Conversational creative that is based on social principles is at the heart of the best Super Bowl digital campaigns and, when done properly, use innovative social formats that tap into existing behavior to reach those younger fans and drive conversations.
We have rounded up four of the best digital-only campaigns from this year's game that demonstrate how you can skip the spot but still reach football fans.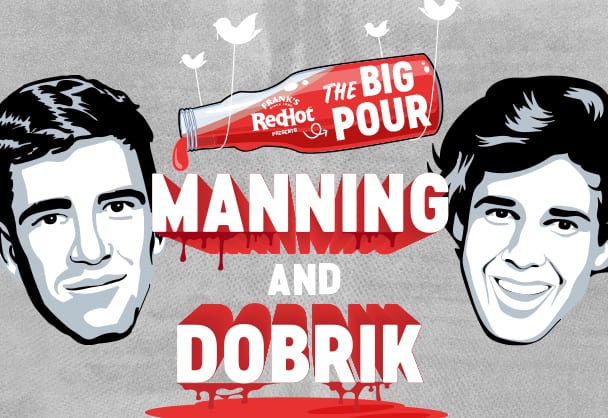 Frank's RedHot, drove the highest percent of brand conversations among brands without an in-game spot. They did so by launching an interactive Twitter challenge with Super Bowl champion Eli Manning and TikTok star David Dobrik called "Frank's RedHot: The Big Pour." If users tweeted the hashtag "#FranksBigPour" 100,000 times, Manning said he would pour 100 gallons of hot sauce on Dobrik, and Franks would donate $100,000 to Tackle Kids Cancer.
The hashtags and competition earned 3.5 million impressions, with 54,000 people using the #FranksSweepstakes hashtag. The brand, which awarded 20 prizes, saw its followers increase by 9.5% and they won Twitter's #BrandBowl53 "interception award" — even getting a like from Michael Bublé.
Avocados from Mexico have had primetime spots in the past, but this year launched a "Virtual Guac Bowl Stadium" where visitors could enter a $1 sweepstakes by sharing autographs from sportscasters Troy Aikman and Erin Andrews, or by submitting their own touchdown dance with the #GuacFromMexico hashtag. Fans could also win $1,000 prizes, avocado gear, and get guacamole recipes.
They replied to every single entrant, and not just with a simple "thank you for entering" message, but with a variety of personalized tweets. They also maximized the hype in the run-up to the game by being very active on social in the two weeks before, generating over 100K mentions on social before the teams even hit the field. That's 5x as many as the next brands, including brands teasing their ads for the game.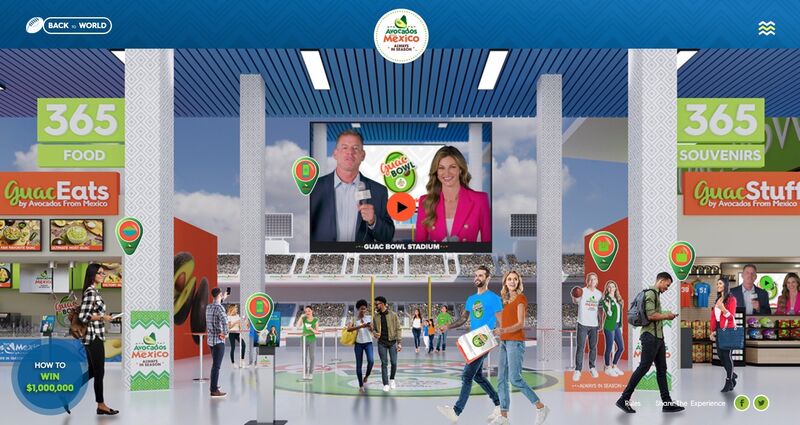 Tums antacid brand brought its #Tumsworthy Twitter sweepstakes back for a second consecutive Super Bowl, but this time as Game Day bingo. They created a bingo card full of #Tumsworthy moments — defined as "the heartburn-inducing fumbles, foods, and commercial breaks"— with users completing their cards as the game progressed. Players who complete B-I-N-G-O by the end of the game were entered into a prize draw to win up to $55,000.
The initiative generated over 64,000 tweets with the #Tumsworthy hashtag and had over 5,000 entrants.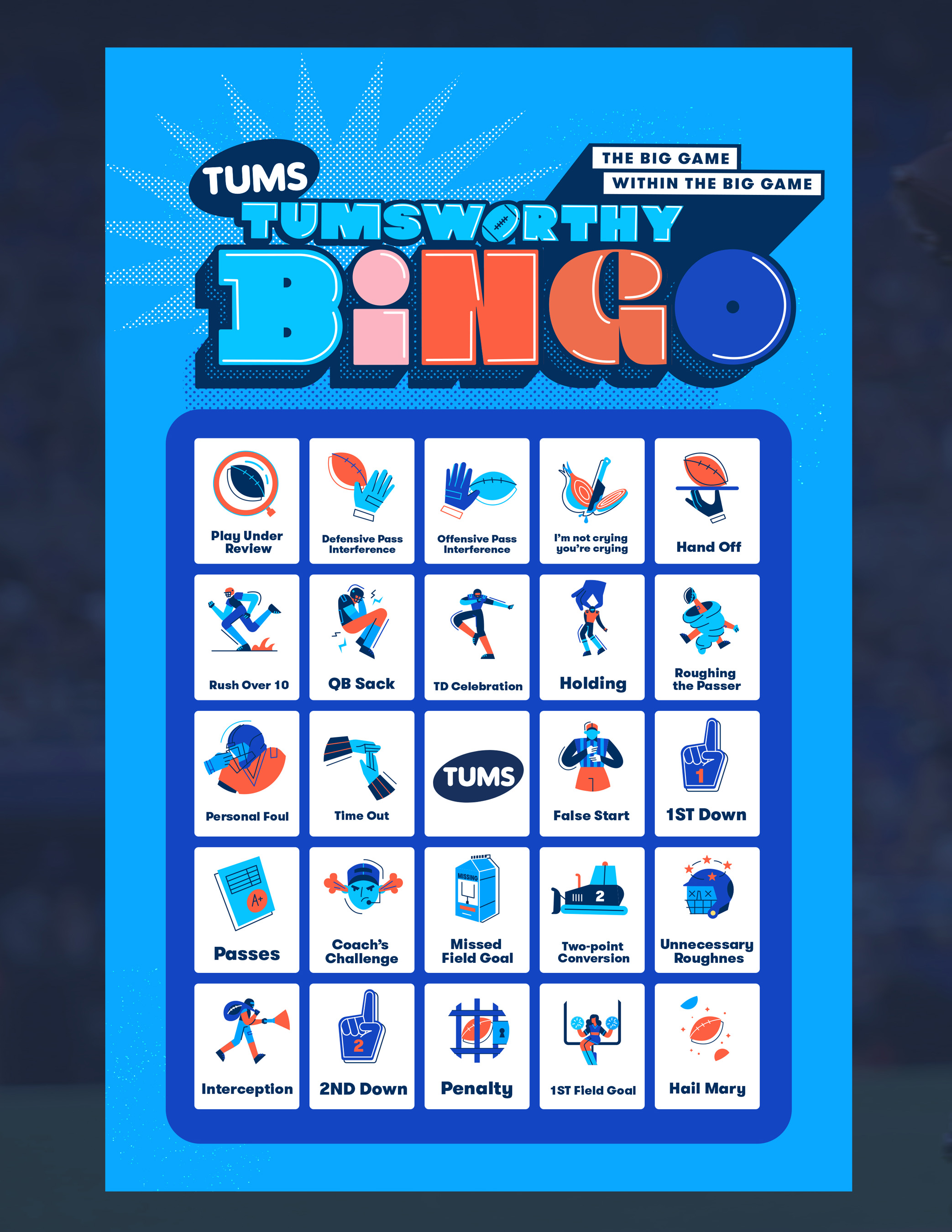 Coors had perhaps the most controversial campaign of the event. The beer giant and agency DDB worked with a leading Harvard psychologist in the study of dreams, Deirdre Barrett, to design the visual and audio stimuli meant to elicit "the most refreshing dream you'll have all year." The experience is designed to be relaxing and full of the imagery you might expect from a Coors ad: snow-capped mountains and flowing alpine streams. The spot also included plugs for Coors Light and Coors Seltzer.
They even got singer Zayn Malik to view the ad live on Instagram with fans able to watch him sleep for 8 hours. The campaign earned over 1.4 billion impressions, countless news articles and resulted in an 8% lift in sales.
By harnessing the run-up to the game and making promotions interactive, and potentially lucrative, these brands earned huge reach during the game without being anywhere near a cable subscription. Each of these campaigns gave fans a reason to share and take part in the conversation around both the game and the brand. By tapping into existing behaviors, such as dance challenges, familiar faces, and football-themed sharable games, they managed to engage a wider, and younger, fan base for a longer period of time. What makes digital-only Super Bowl campaigns successful is a central conversational creative idea that's appropriate for the brand with wide-reaching social-first activations that last far longer than one 30 second spot.
A little controversy doesn't hurt either!
Get in touch to speak to us about how we could help you create a social strategy around Super Bowl LVI at info@1000heads.com.