The SXSW Virtual Experience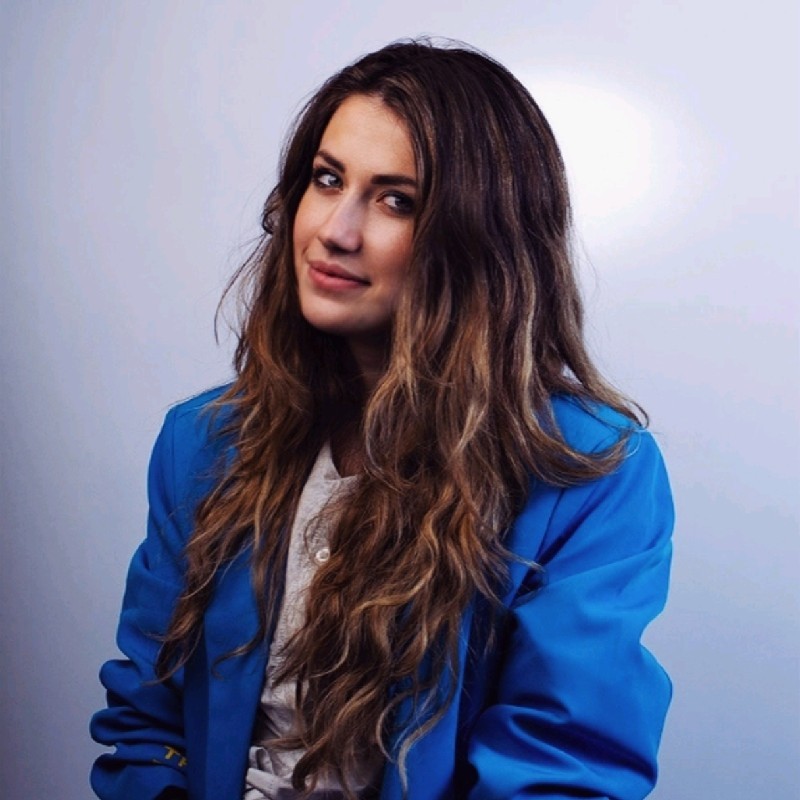 Our thoughts
With a year of lockdown to prepare in and learn from, South by Southwest 2021 returned to the (virtual) stage with an ambitious offering of film, music and culture packaged up over 5 streaming channels, a smartphone app and an on-demand film portal…some things cannot be missed.
One of the key things that we wanted to understand was how huge virtual events have translated their experiences and engaged their audiences. SXSW is renowned for being one of the biggest events on the planet but beyond that, their experiences and focus on digital mobilisation is a fascinating example to envisage what the avenues events could take – albeit during a pandemic.
The 1000heads SXSW obsessive, Bea Mustocea, joined the online festival to provide the run-down and ensure you don't miss any of the action…
About the festival
Getting a homegrown fest, deeply rooted in community spirit and all-American charm, to make the transition to the digital world was never going to be a small feat, but the team behind SXSW21 did not fail to deliver. Much like in its physical edition, SXSW celebrates the convergence of film, music and general cultural trends, bringing together remarkable names such as Stacey Abrams, Matthew McConaughey and even George W. Bush. Straying away from the development webinar format many other online festivals have adopted, the 2021 rendition of the Texan festival managed to maintain its charm through panels driven by organic conversation and even 1-2-1 networking opportunities. The more light-hearted offering of the festival tried to echo that magic drawing people to Austin, TX time and time again, offering sessions along with the likes of Cheesin' Around with Nick Offerman or non-alcoholic cocktail classes.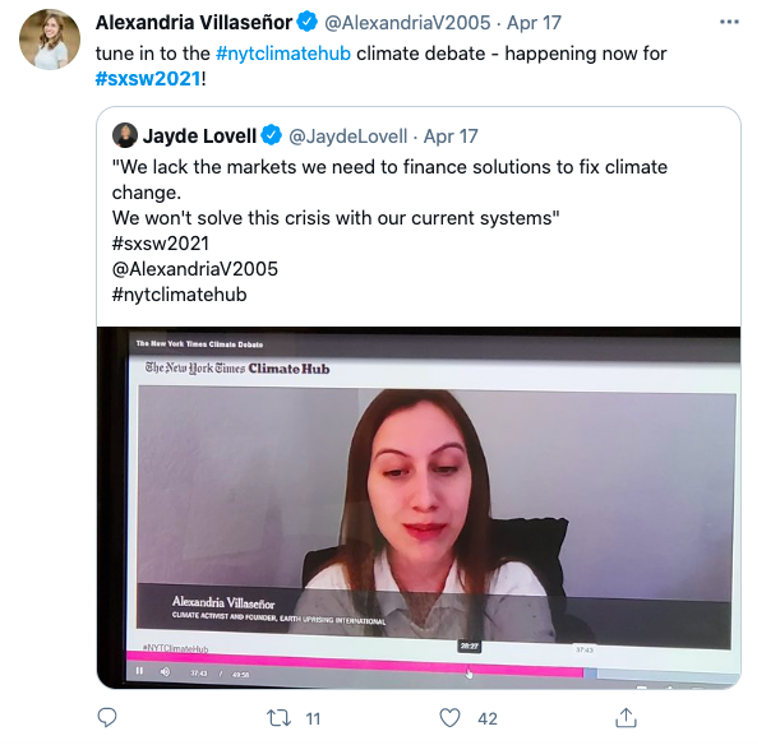 Is the future really digital?
With culture being at a crossroads between juggling an ongoing pandemic and looking towards the post-COVID era, it was interesting to hear from industry leaders on how social distancing and the sensitivities of the current climate helped them adapt their messaging.
From 'go away' as a brand message, to the power of online communities and what it means for brands, the trends that came to the fore this year were clearly hinting that the future is, at least in part, digital. Responding to this trend, SXSW put together a VR showcase, allowing audiences to remotely engage with a VR world. This culminated in parts of Austin quite literally being adapted in XR, to tap into that nostalgia the festival's veterans might be feeling upon missing out on their annual trip to Texas.
It highlighted a key factor to how brands will need to look at events moving forwards. There may always be a requirement to create not just an in-person event but importantly catering to people who may actually just prefer to engage and learn from a distance. This can be viewed as a brand-new audience that has been born out of the *Insert web conferencing platform of choice* times we are in. Having an experience via XR to create a feeling of community and togetherness, SXSW has created an experience that will continue to be the blueprint for it to interact with all facets of its community and engage with it globally. There are new audiences being created and accessibility without the need for expensive air travel and accommodation can be the catalyst for broader and diverse audiences.
Even so, the biggest winners of SXSW21 were events that looked beyond this digital world and interrogated what, if any, was the future of in-person connection.
If you told us last year that we'd have Mick Fleetwood discuss how Dreams became known to the TikTok generation as the 'Ocean Spray song', we'd all be raising an eyebrow. 🧐
The unmissable
As always, one of the most show-stopping sessions of the festival was Amy Webb's Tech Trends for 2021. The futurist returned to SXSW'S virtual stage for the 14th time to discuss the emerging tech trends caused by the cataclysmic events of the past year.
The most interesting facts were her predictions around new realities and synthetic media, specifically around diminished reality and a metaverse powered by smart eyewear. With social media marketing having just ridden the wave of an AR revolution, we're really excited to see which direction this new tech will take us in. Will diminished reality really take off soon? Will we see it coming to social? Webb's 2021 report draws upon the analysis of 500 tech and science trends across multiple industries to offer some strategic foresight that can help us future-proof our social strategies.
The biggest takeout of the event was perhaps however that, digital events are a way to pack in much more culture and education, without compromising on time. In the absence of a time-turner, being able to play sessions back a day after they've happened and cutting out travel times has made the festival an increasingly accessible one, allowing attendees to make the most of their passes. Although we might all be experiencing some form of Zoom fatigue right now, it's undeniable that the future of events is, at least partially digital but importantly a hybrid model of in-person and virtual events is firmly on the horizon.
If you'd like to have a conversation about how we can evolve the thinking behind events and community engagement for your brand, feel free to drop us a line at info@1000heads.com 😉. We'd be happy to help you!