The marmite of strategy: Brand Safety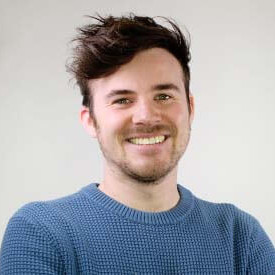 Our thoughts
"The best-laid plans of mice and men oft' go awry" and that doesn't ring truer than when thinking about the realisation of strategy, its tactics, and the impact of brand safety.
Working in marketing means that there's always a new way to reach people, a new way to communicate with them, or a new behaviour to think about – and that's what makes being a strategist great.
Establishing a strategy for a brand means understanding the audience, identifying the channels and opportunities for communication, developing messaging with today's (and sometimes tomorrow's) cultural climate in mind, and plotting a route to achieve that strategy's objectives and goals.
Due to the changing tides of culture and how people (and brands) move within it, the fun and challenging part about working against your strategy is that it's rarely static.
One such challenge sitting at this ever-changing crossroads of realising a strategy and people's behaviour is brand safety.
Quite simply, brand safety is about protecting the context in which a brand shows up and thereby protecting its reputation and image.
Sometimes this can even be a tactic in itself by putting the brand purposefully on the firing line to position it against what you're not doing or saying, thereby disrupting expectations and gaining attention.
Take a campaign run by Dollar Shave Club in 2019, as an example, using the tag line: "If you use our bathroom products you won't have to visit this site as much." while promoting the brand on Pornhub.
A bold tactic that is not without its own risks.
Keeping control of the narrative
Intelligent thinking and careful consideration about what you're saying and where you say it can mitigate obvious pitfalls of brand safety on paper, but as soon as you let it out into the real-world you start to lose control.
This goes for both digital and ATL channels, like OOH, where there's also risk from rival guerrilla marketing tactics like Newcastle Brown Ale's trolling of Stella Artois for their own gain.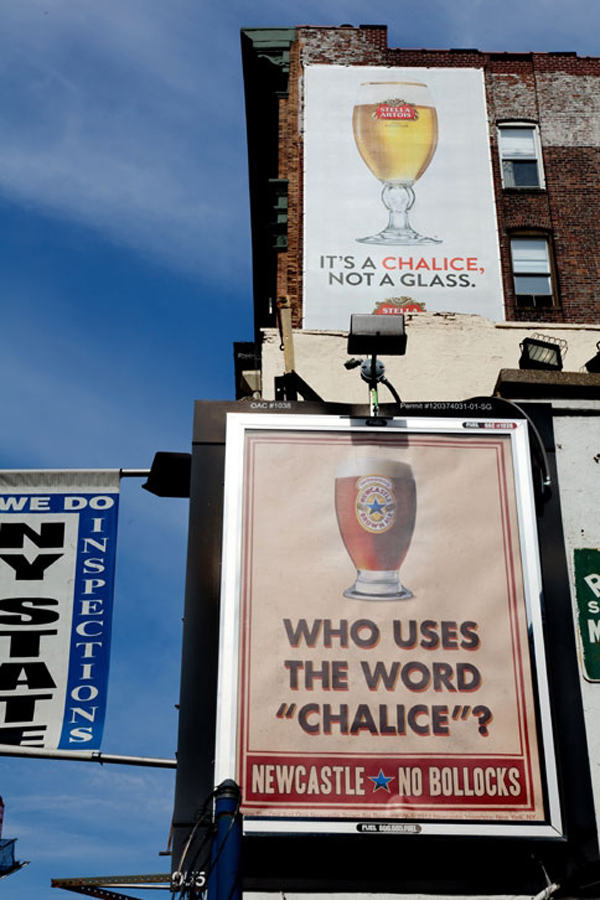 Although funny, this highlights the danger open to brands across channels and not just digital. Particularly with social media, this issue of control is magnified when your brand appears in the middle of a newsfeed among a myriad of people's conversations and other brands' content that you have little to no control over
In the above example, ASOS recently found their community efforts overshadowed, thereby changing the narrative, by a Topshop employee who found themselves unemployed as a result of the pandemic amidst the backdrop of ASOS buying Topshop.
The risk and reward of emerging platforms
Beyond the challenge, and importantly the benefit, of real-time interaction between brands and people on digital channels, there's also an ever increasing and diverse range of social platforms for brands to be present on and to communicate with their audiences.
Recently, we've seen mass uptake of new platforms with the likes of TikTok, Houseparty and, of course, Clubhouse. Some stick and some fade away.
It's easy to forget that these platforms are all still relatively new players in the social media world, despite their millions of users.
This infancy means that not only are they less predictable for brands, but the platforms themselves are still adjusting to how people use them and the policies that must be put in place to support and protect their users.
As the biggest new player, let's use TikTok as our example. Their meteoric rise to fame has been an opportunity for brands, but it has suffered from incredible negative press, including stories like:
Not only do they have the media's attention (often snowballing unexpected situations), but these platforms are still developing policies, algorithms, and systems to stop things like inappropriate material and this decade's elephant in the room, misinformation from happening.
Even the big players, like Facebook and Instagram, are still making changes to their tech and security to protect its community and they've been in the game for decades.
Stepping into the light
Now this can all be quite the challenge for people like me who tell brands where and how they should be engaging their audiences.
That doesn't mean that the opportunities for new ways to communicate with audiences and keep their attention should be ignored, but that we must go forward with open eyes understanding the opportunity, the risk, and the reward.
There is a powerful ability of agility, for 1-2-1 discussions, and problem fixing that you can't get with ATL – even social's transience makes for much lower risk despite the scrutiny of its platforms.
There are always going to be risks whatever you do, but the beauty with social media is that, as a brand, you can be there on the front lines, get in the thread, become part of the conversation. And that's special.
If you'd like to learn more about how to effectively manage your brand strategy and ensure brand safety drop us a line at info@1000heads.com 😉. We'd be happy to help you!