Users can now purchase replays on Snapchat
Snapchat has introduced a new feature to help monetize its service outside of ads and Discover partnerships, now allowing users to pay $0.99 to purchase 3 replays of a favorite snap. Snapchat this past year introduced a feature that lets a user replay a single snap once per day, but this new feature is aimed at allowing users to see more. Another new feature as part of the announcement saw Snapchat introduce "lenses", or masks and other visual features that can be placed on top of selfies, with some being interactive. New lenses are being planned for continual release.
More information on The Verge.
Klout adding YouTube stats into scores
Earlier this week, Lithium Technologies announced that they would be integrating YouTube data into Klout, a service that scores users based on social media activity. Klout will add video views, likes, dislikes, and shares to its scoring algorithm moving forward. The changes will occur for all users over the course of the next several weeks. Klout currently covers a range of social media networks, including Facebook, Twitter, Instagram, and Google+.
Read more on Social Times.
Facebook is testing a "Dislike" button
At a question and answer session this past week at Facebook headquarters, Mark Zuckerberg announced that the company would finally be bringing a dislike button to the service, but not for the reason that most people thought. Zuckerberg positioned the test as a way for a new button to let users show empathy, addressing many user complaints that it is not always appropriate to "Like" bad or sad news. Although there is no official timetable, the feature will roll out to a test bed of users first and then more widely if the feature picks up in usage.
More information on The Next Web.
Skype introduces licensed video clips with Mojis
As a unique take on the distribution of GIFs online, Skype has introduced Mojis for its instant message feature, a way of sharing high quality video clips licensed through various partners. Current partners include Disney, Universal Studios, and the BBC. Content comes from shows featured on those networks, and in order to get access to Mojis, users have to update their Skype program. Mojis are currently available across all major platforms, desktop and mobile.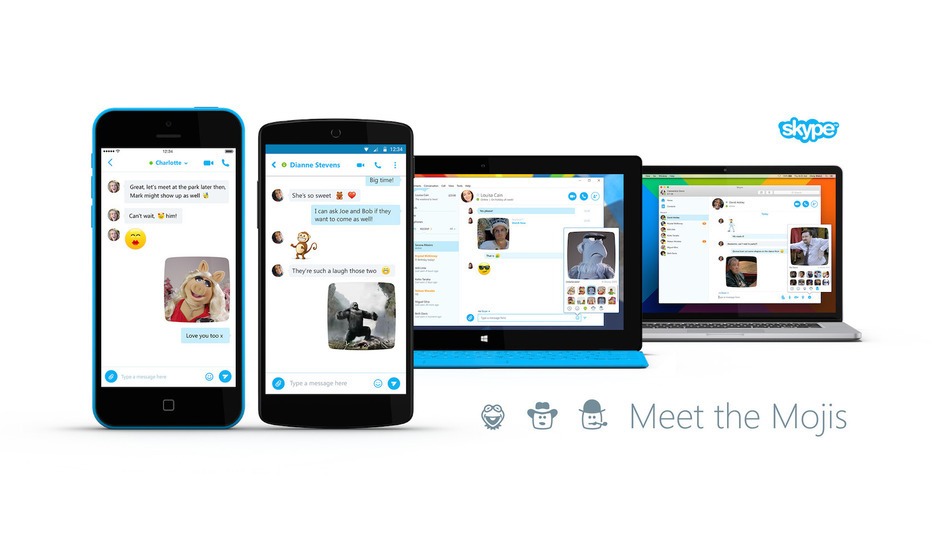 Read more on Mashable.
Twitter and Bloomberg expand partnership to surface financial tweet content
Twitter and Bloomberg are now working more closely together, where the former is helping to identify tweets that have financial opinions and information, to be provided on Bloomberg terminals. The data shared will also include sentiment analysis, which will allow users of the terminals to understand the intent of the content, and help them make better estimated decisions with it. A live feed or curated tweets will be provided to the terminals, and alerts will also be provided to keeps users aware of breaking news. The partnership between these two companies started in 2013 when Bloomberg first started integrating tweet content into its terminal feeds.
More information on Fortune.
Facebook introduces 100% in-view ad impressions
As Facebook is seeking to remain competitive against other social networks offering ads for marketers, it has this past week introduced a new way to pay for impressions of ads, those that only are 100% in view of a user. The ad type will be available for any ad product served in the news feed, and for the ad to have been considered as serving an impressions, the entire unit from top to bottom has to pass through a user's feed. As a second part of the announcement, Facebook is now partnering with Moat, an independent measurement 3rd party, to ensure the video metrics it serves back to admins and advertisers are accurate.
More information on Facebook Business News.
Snapchat and NFL partner for Story content
NFL has partnered with Snapchat to provide exclusive football-related content to users through the Snapchat Live Story feature. Although users will not be able to watch actual games, they will have access to user snaps and official NFL content from various events. The NFL worked directly with Snapchat to create a schedule of content that will last the entire professional season, and last all the way through post-season into Super Bowl 50. The NFL reported that its first Live Story was viewed by "millions" of fans, but has not given clear performance numbers of this new campaign to date.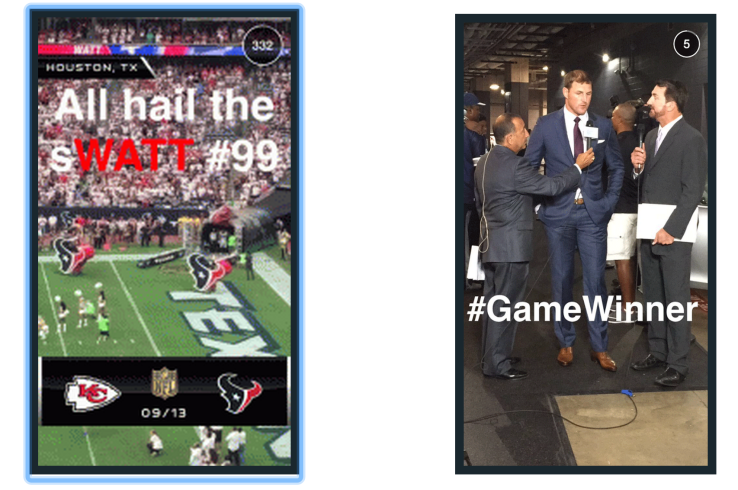 Read more on TechCrunch.
Google Chrome now offers Facebook push notifications on mobile
Google is continuing its trend of offering push notifications from various sites to users who access Chrome on mobile. For those who opt in, notifications can be received from the Facebook mobile site, delivered through Google Chrome. This expands a list of sites that can do this, including eBay, Pinterest, and VICE. Facebook software engineer Nate Schloss stated that the notifications were part of an effort to create the same experience for all mobile users, regardless of platform.
More information on The Verge.
Pinterest hits 100 million users
Pinterest announced that it hit the 100 million user mark, only 5 years after its inception, an average growth of 20 million users per year. Community Manager Enid Hwang made the announcement on the company's official blog, and featured examples of pinners from different categories, ranging from comic book lovers to teachers. The post went on to express appreciation to users of the service, and made a note about looking forward to how it would evolve with the next 100 million.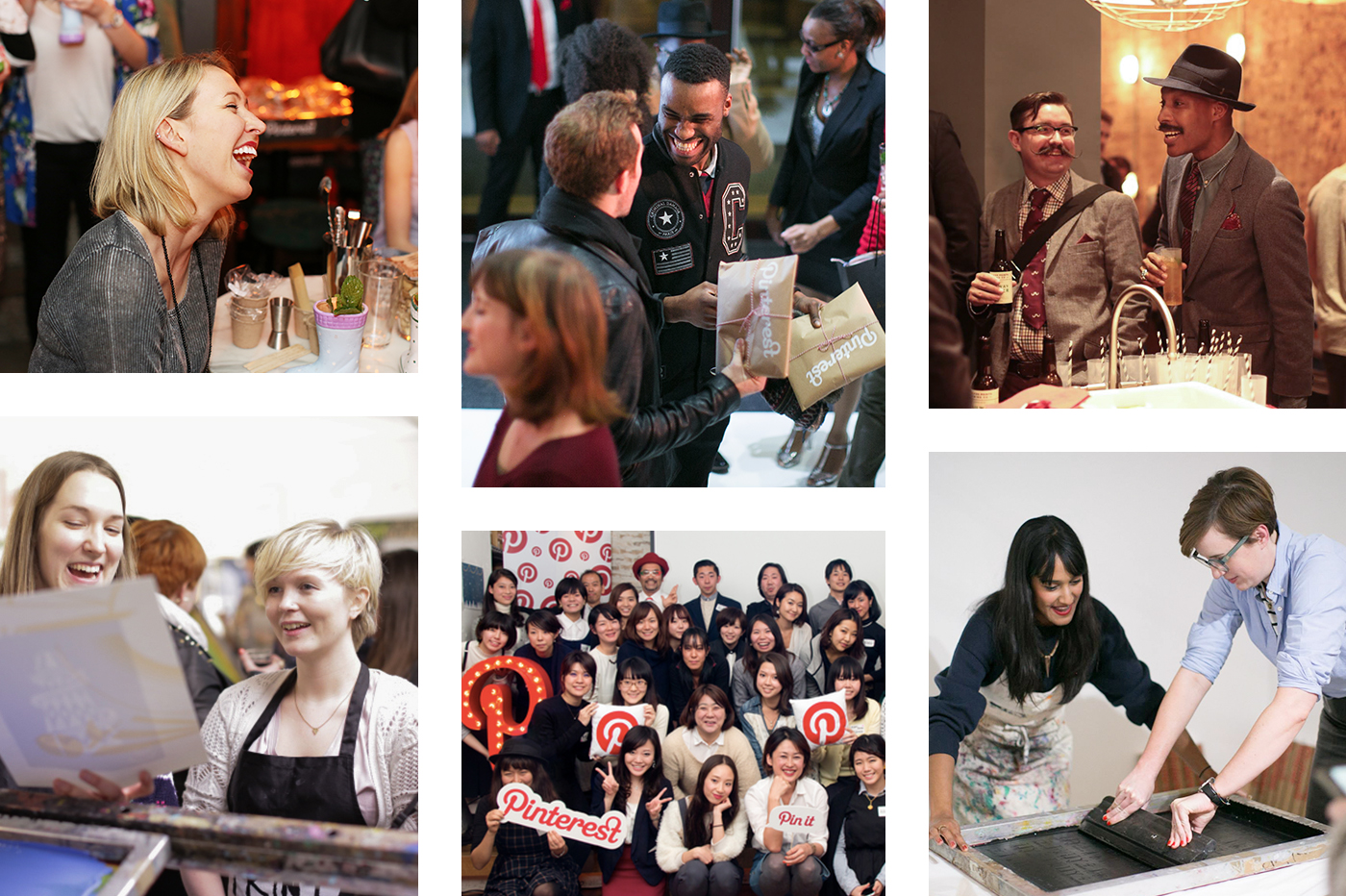 Read more on Pinterest Blog.
Twitter debuts custom emojis as ad campaigns
Although custom emojis on Twitter are not new and have been used for special events like the World Cup and Wimbledon, a new partnership with Coke is marking the first time that a company is paying for a custom emoji as an ad buy. When a user tweets "#ShareACoke", two bottle of the soda will appear as an emoji next to it. Roff Hoffman, director of global brand strategy at Twitter stated that as Coke is a partner with established trust, this new type of ad campaign would first be tested with them before it would see wider adoption and availability with other marketers.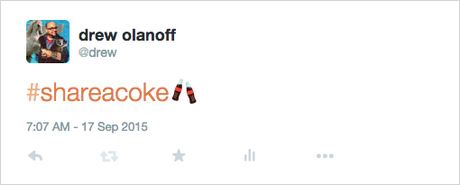 Read more on TechCrunch.