Facebook announces creative video ad highlights
As video becomes an increasingly important platform for Facebook, especially video ads, the company is moving to highlight the best in class creative efforts from marketers. This includes highlighting Facebook best practices, such as focusing on the story-telling aspect of a video, being cognizant of the short time for each video, and investing in proper production, among other items. Starting from June and to be featured in future months, Facebook IQ will highlight top video ad examples for marketers to see and learn from.
More information on Facebook.com.
Twitter removing backgrounds for users
Many Twitter users reported that their customized background images no longer appear on their profile pages on web. Confirmed by Twitter, the backgrounds were officially removed from home and notification timelines on Monday and replaced with a plain light blue color that many users have been complaining about. A spokesperson for Twitter confirmed to Mashable earlier last week, "We're removing background images from the home and notifications timelines on web for all users,". Although the change actually started at the end of last year when profiles were redesigned, it was only slowly rolled out and more users recently discovered the change.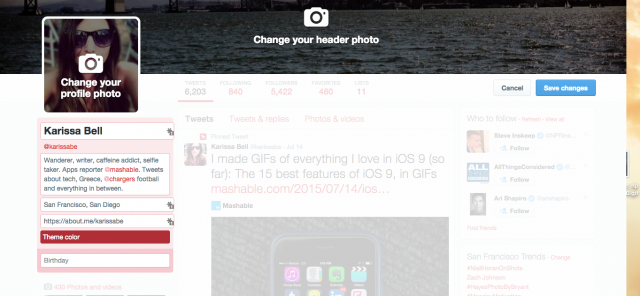 Read more on Mashable.
Facebook unveils secret video options for publishers
Facebook introduced a new video upload option similar to YouTube's unlisted videos, called secret videos. This allows the video only to be viewed if a user has the direct URL or if the uploader embeds the video onto a website or another digital property. The video will not show up on the respective Page's feed or on Facebook in general. In addition, several new customization options are available, including restricting audiences by age and gender, customizing the video with chosen thumbnails, categorizing the video by an interest category, and more.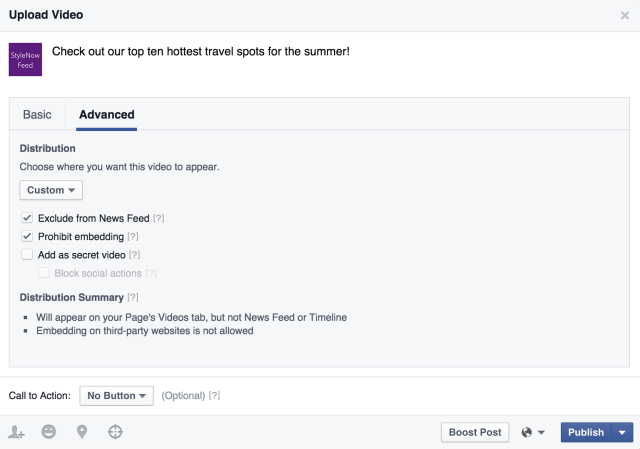 Read more on The Next Web.
Sysomos buys Expion
Sysomos, a social listening tool company purchased Expion, a company that specializes in content optimization and social media management. With the combination of their companies, they will provide analytics to over 1,500 companies. As part of a general expansion, Sysomos stated that it will expand to 500 employees by the end of the year, with offices in ten cities around the world. The companies hope that with their large data processing capacity and capabilities with content management they will be able to provide a better customer experience.
More information on Social Times.
Periscope use slightly higher than Meerkat
In a study done by GlobalWebIndex of almost 50 thousand web users for Q2 2015, it was found that approximately 1% of them had used Periscope, and 0.9% of them had used Meerkat in the last month. When this is broken down by age category however, there are stark differences that lean in favor of either network. For example, 19% of the 0.9% on Meerkat is within the 16-24 age range, while 32% of the 1% for Periscope are in that range, arguably one of the most important categories.
Read more on GlobalWebIndex.
Pinterest introduces integration button for iOS
Pinterest unveiled a new feature for iOS that allows users to take content that is shared to them via their iOS device and pin it directly to a board to let them read later. In order to enable this feature, users have to choose to send/save a piece of content, and then enable Pinterest as one of the send options to save it automatically to a board. Pinterest explained how the options work through a blog post with an animated GIF to make it easy to explain to users. Android and web users have other options available to them that are also highlighted on the same blog post from the company.
More information on Pinterest Blog.
Facebook continues to lead for social log-ins
According to new data from Gigya, an identity management company, Facebook is still the dominant company in terms of social log-in, an option for users to log-in to services utilizing already existing credentials from social networks or other digital services. However the report also indicates that other services are growing in influence. While Facebook has a generally strong hold globally, it lost 5% of its share in both Africa and the Middle East. Amazon and PayPal are increasing in log-in services specifically for when it comes to purchases, likely as they are more associated with online buying in comparison to Facebook.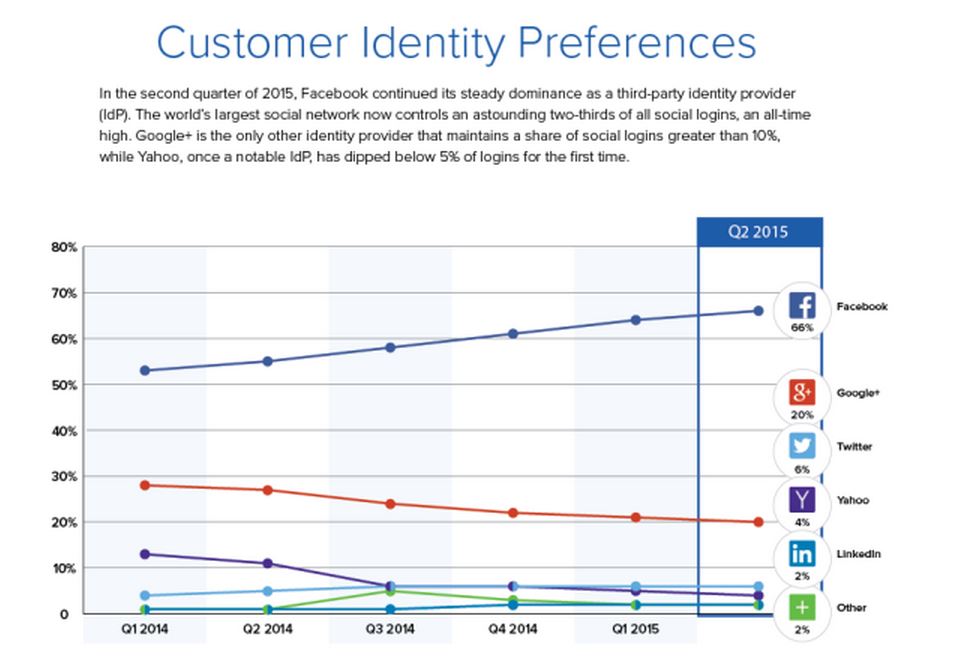 Read more on Social Times.
Twitter launches Safety Center
To help combat the problem it has with trolls on its service, Twitter is rolling out a new Safety Center, aimed at providing resources to users to help them not only deal with trolls, but also educate overall users on policies about abuse and trolling. Most of the content is not said to be new, according to Mashable, and provides somewhat obvious tips for how to stay safe on the service. The major complaint is that the Safety Center itself doesn't do much to actual stop trolling.
More information on Mashable.
Flipboard confirms new round of funding
Earlier this week, Flipboard announced it secured an additional $50 million in funding from partner JP Morgan as a sole investor. While the company did not provide a valuation for this round of funding, the company is likely valued at between $800 million and $1.32 billion. At the time of the announcement, the company also released figures on usage, citing that there are 72 million monthly active users, the majority of which use the service on mobile. In terms of new users, Flipboard registers anywhere from 150,000 to 200,000 per day.
More information on TechCrunch.
Google updates the YouTube mobile app with new tabs
New updates have been made to the YouTube mobile app to help navigate its services more easily. The tabs, for Subscriptions, Account, and Home, are currently available on Android devices, and will be out soon for iOS, although the timeline is not officially confirmed. In addition to the tabs, which offer familiar functionality, new features for videos are also available, such as editing a piece of footage, tinting images using filters, adding music, and uploading through the app. More updates are coming soon according to YouTube in the form of improvements to the app experience.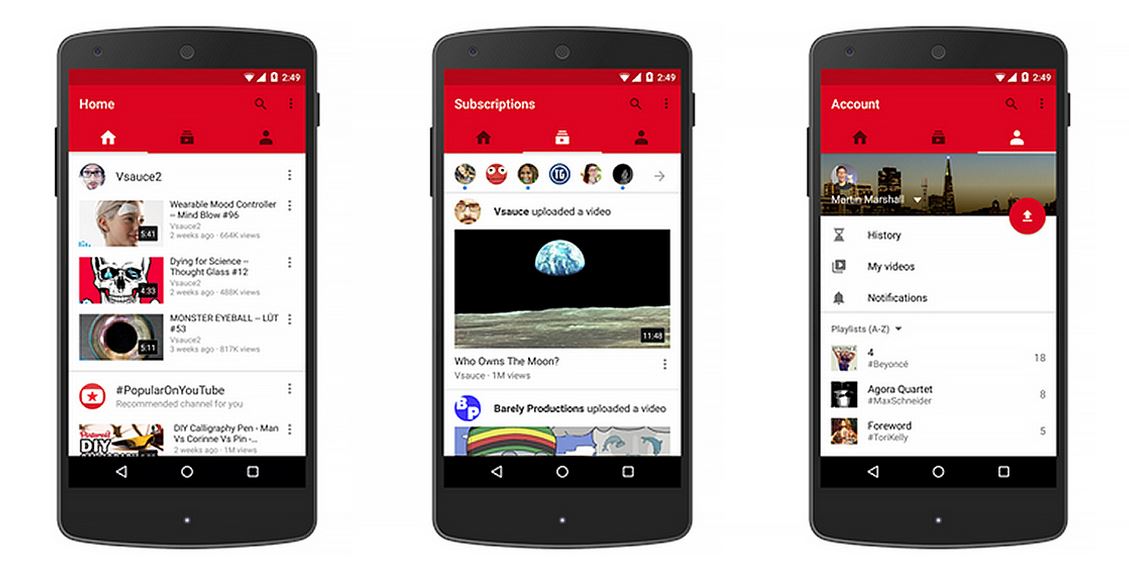 Read more on The Next Web.