The battle between Meerkat and Periscope
Late February Meerkat was announced catching the attention of the media. However, just this week Twitter launched Periscope, its own living stream app. Periscope, with Twitter's backing is able to show users which of their Twitter followers are also using the live-streaming app. Also, unlike Meerkat, Periscope allows users to save their videos so users can watch them late. Even though this is an incentive to use Periscope, it takes away from the "catch-it-if-you-can" appeal of Meerkat. The battle is on, and now it's time to figure out which one you like the most!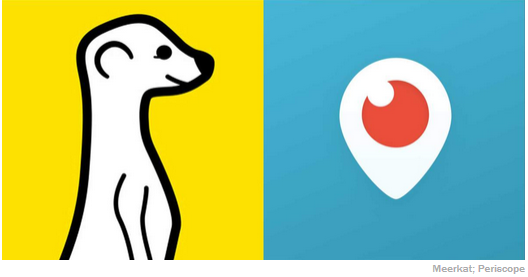 Read more on TIME.
Report: Facebook page likes are down
Recently, Facebook removed page likes from users who had not logged into their count for at least six month. This number lowered page likes by an average of 3 – 4%. Social analytics provider, Quintly, created a report around this move and found that even though page likes had been lowered, analytics figures on Facebook became more accurate because deactivated users were no longer counted in engagement.
Read more on Social Times.
Facebook LiveRail update
During the F8 developer conference, Facebook announced that it will now support non-video mobile ads on LiveRail. Facebook acquired LiveRail last year, and with this announcement it allows advertisers to manage a variety of ad types. According to Elizabeth Closmore from Sprinklr, this change also gives advertisers more freedom to take their Facebook content and campaigns beyond the social platform.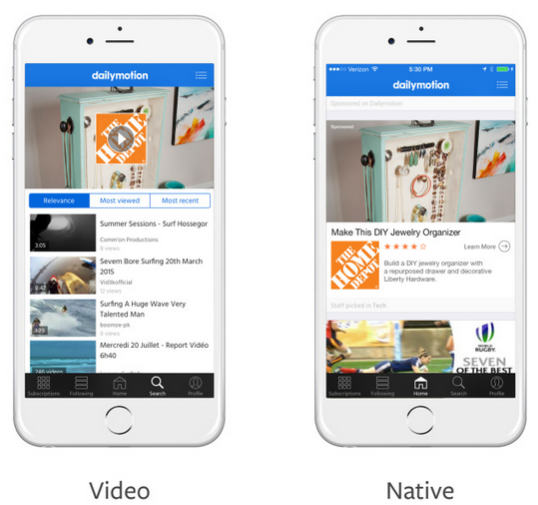 Read more on TechCrunch.
Improved Facebook news feed
At the F8 Developer Conference, Facebook explained how it decides what shows up on a user's news feed. This algorithm has evolved over years by asking users what they prefer to see on their news feed. Facebook said it created three major buckets for data: relationship with friends, content, and activity on the post. Advice from Facebook to marketers is to not push posts that your users will find annoying, because those posts are most likely to be pushed to the bottom of the news feed.
Read more on Forbes.
Facebook's "On this Day"
Facebook launched "On this Day" an app almost identical to Timehop. Unlike Timehop which aggregates data from Twitter, Facebook, Instagram, Foursquare, Flickr, Dropbox, iPhoto or your camera roll, Facebook's On This Day, only allows users to see what they posted a year ago on Facebook. Even though Facebook has not commented on the similarities between On This Day and Timehop, the similarities are oddly recognizable.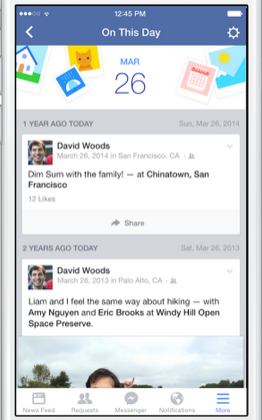 Read more on TechCrunch.
How social media profiles affect job recruitment
Jobvite, a recruiting software company, created an infographic highlighting insight onto what recruiters look for in potential hires' social channels. Top social sites searched include LinkedIn (92%), Facebook (66%) and Twitter (52%). Recruiters were most interested in professional tenure, evidence of professional experience, specific skills, and industry related posts. They also considered illegal drug use, sexual posts, and poor spelling and grammar as negatives.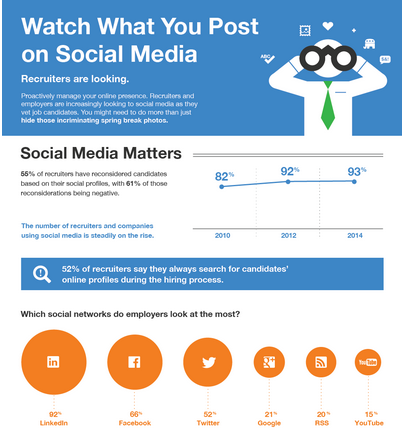 Read more on Social Times.
Twitter teams up with Foursquare
Through a partnership with Foursquare, Twitter is now able to place location based tweets. Twitter users will now be able to tap the location button and find a list of nearby places. This update can do a lot for Twitter advertising, by potentially allowing marketers to create location-relevant tweets.
Read more on TechCrunch.
Twitter helps bullied Teens
The story of #OdinBirthday begins with a mother posting a message on her Facebook support group's page asking them to send messages to her son Odin, whose difficulties with Asperger's led to none of his classmates RSVPing to his birthday. After the Toronto Raptors wished Odin happy birthday on Twitter, everything went viral. Odin received approximately 11,000+ tweets and 5,000+ texts on his birthday!
Read more on TIME.
Instagram brings hashtag pages to its platform
Unlike before, Instagram will now allow users to click on hashtags and be sent to a page that shows photos and videos from users who used the same hashtag. However, if a user has set their account to private, only approved followers will be able to see shared photos on hashtag pages. This update is available on both the web and app versions.
Read more on Instagram.
Instagram's new standalone app: Layout
Instagram has rolled out Layout, a standalone app that creates a collage on Instagram. Users can pick up to nine images from their camera roll, and the app organizes the photos into three sections: "recent snaps, photos with people's faces in them, and an area for all your shots." Layout also has a "Photo Booth" feature that allows the smartphone's front-facing camera to quickly take four snaps instantaneously.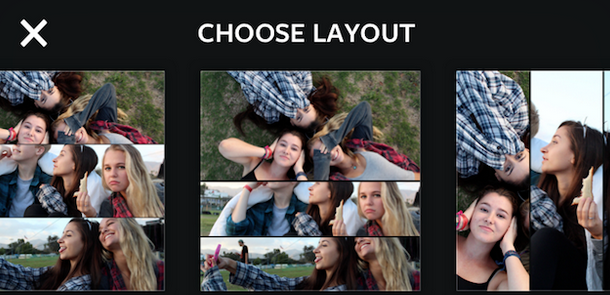 Read more on Mashable.
Livestreaming app to watch people sleep
YouNow is a livestreaming app similar to Periscope and Meerkat, except this app has caught the attention of teens and tweens in a major way. The app has a popular hashtag called #SleepingSquad, which shows users sleeping throughout the night. Besides having teens broadcast themselves sleeping, popular YouTube stars have taken to this app where their main followers can comment and interact with their videos.
Read more on Buzzfeed.
Facebook expands tools for marketers
With two million active advertisers on Facebook, the social media company announced three new tools for advertisers. Blueprint is for large brands and includes online certification for purchasing, managing, and targeting ads. Learn How, which is offered in 14 different languages, is a set of courses for advertisers new to Facebook. The third, Ad Copy Cheatsheet, provides tips for writing ad copy.
Read more on The Hub.