Take a dive into our work
Skype
Cimorelli music video
The challenge
Skype were seeking ways to connect with a younger, more tech-savvy audience, and educate them about how Skype video messaging could be used to create richer communication experiences.
Insight
With music streaming on YouTube growing 60% faster than all other types of streaming audio, and time spent watching videos on YouTube growing by 23% across key markets, driven by people under the age of 30, we saw a powerful way to reach Skype's target millennial audience. Aligning Skype technology with YouTube music consumption became our strategic focus.
Imagination
We partnered Skype with US teen pop sensations Cimorelli who challenged their fans to collaborate in a world's first; to create the first ever Skype-sourced music video.
Implementation
Fans logged in to Skype and connected with a bespoke Cimorelli Skype ID in order to send a video message singing along to their hit song "All My Friends Say". Participants who sent in a video message had the opportunity to be featured in a special "super-cut" that took sections of Cimorelli singing their own song, spliced with fans giving their own Skype video rendition.
We used Skype's channels and Cimorelli's YouTube channel to promote the project with content that included educational pieces on how to send a video message – a new and lesser known Skype feature. The resultant 13 hours of user generated video messages were then downloaded, edited and finally stitched together with Cimorelli's video footage to produce the final video – to an explosion of fan engagement.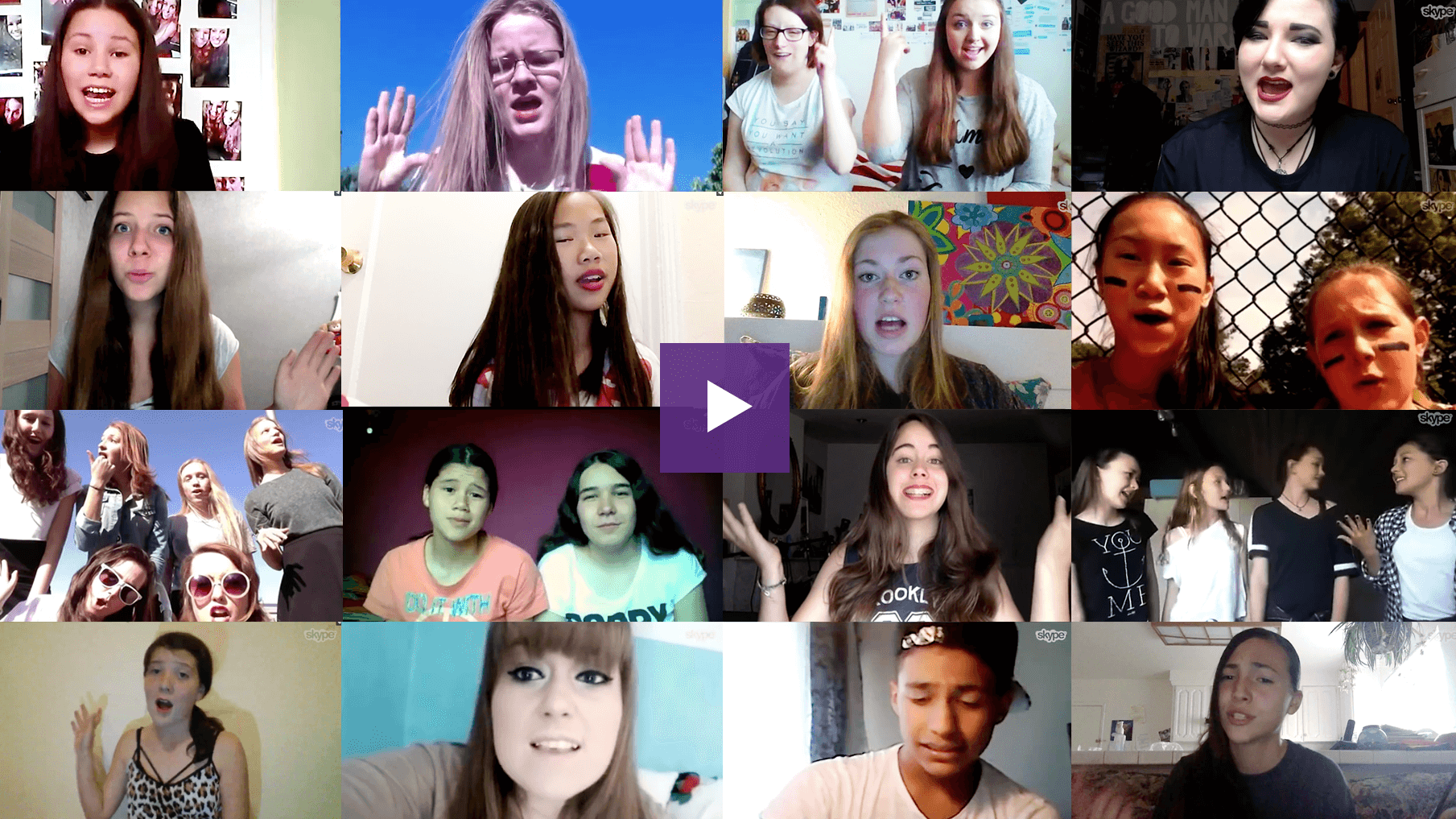 Impact
Over 13 hours of content was submitted by fans through the Skype interface with Cimorelli fans downloading Skype in their thousands to be able to participate. Without any supporting paid promotion, the final video was viewed over half a million times in the week of launch with a like/dislike ratio of nearly 100 – 1.
13
hours of fan footage submitted
540k
organic views
20k
likes, shares and comments