Take a dive into our work
The challenge
Nando's launched their range of sauces, marinades, mayonnaise, salt and chips, so people can enjoy the famous flavours of Nando's restaurants at home. The core objectives were to educate potential customers on the versatility of Nando's PERi-PERi products and to get the sauces into their hands.
Imagination
We created the PERi-Medics: a task force dedicated to saving people from bland lunch emergencies.
Insights
In Australia, every lunchtime, 1 in 10 lunchtime tweets were negative – the majority complaining about boring or bland choices. And most conversations came from people posting from their desks at work. Nando's own research also highlighted that after people try Nando's PERi-PERi sauces they are very likely to buy Nando's PERi-PERi sauces.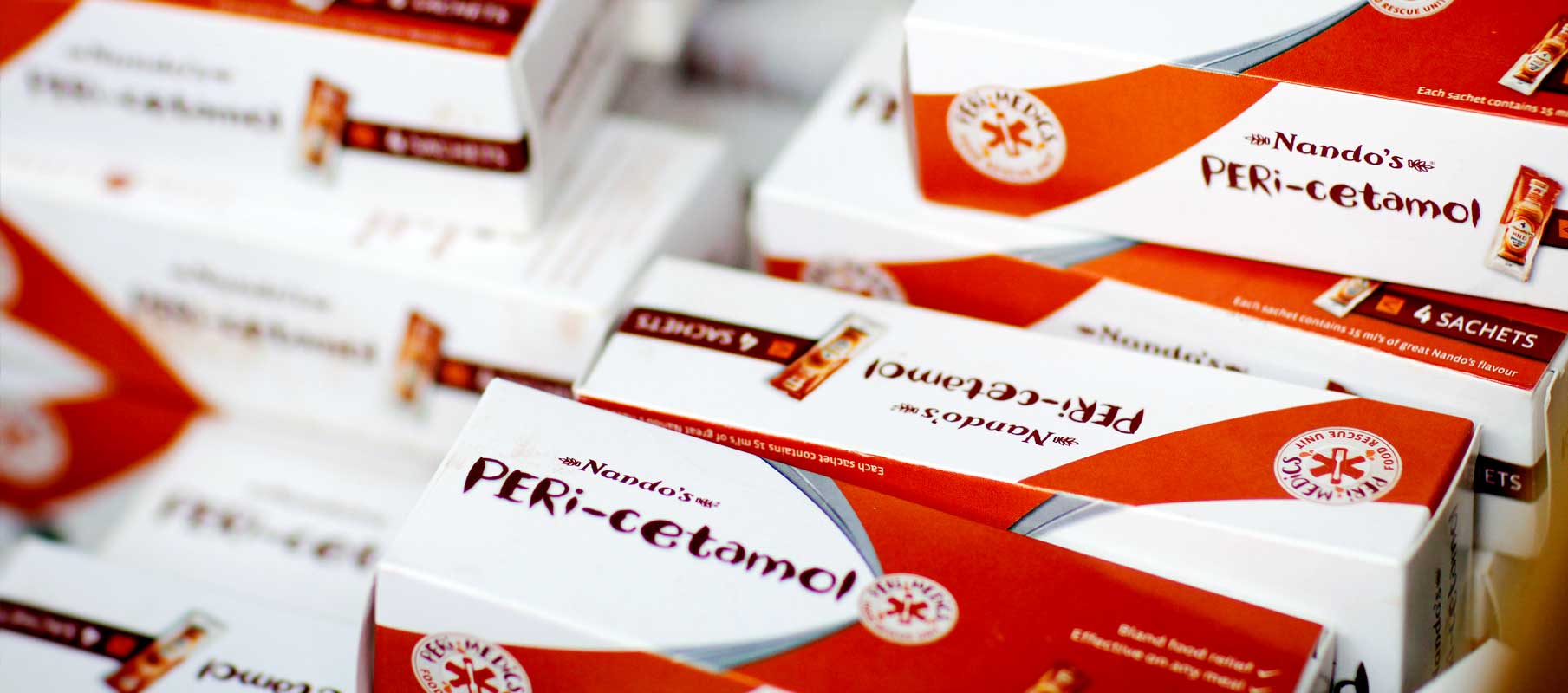 Implementation
Via social and our campaign hub, we asked people to tell us about their problems with bland foods, and then dispatched the PERi-Medics to their office to save them and their colleagues. Upon arrival in a decorated PERi-Ambulance,the team rushed to greet teams in office building before performing CPR (complete PERi re-sauce-itation). After each visit PERi-Medics team left behind emergency re-sauce-itation charts, PERi-PERi sauce vouchers, bottles of PERi-PERi and PERi-Cetamol – packets of Nando's PERi-PERi sauce for use in an emergency.
We profiled Nando's advocates (Nandoholics) active in social media and sent them Nandoholics PERi-Medic kits, and created special edition personalised bottles, to raise awareness and get them to take part in the activity. The website was populated with content from the offices visits and user generated content and allowed people to request sample PERi-PERi sauces and share with their friends in social.
Impact
PERi-Medics reached over 3.5 million people, generating 50,000+ likes, shares and comments. Plus we put the product in the hands of more than 21,000 people. The campaign received wide coverage from the likes of Campaign Brief, mUmbrella, B&T, Australian Creative, Ad News, The Drum and Marketing Magazine.
3.5M
reached
50K
likes, shares & comments
21K
samples delivered