Kat Von D Beauty
The Big Kiss
The challenge
Already an established brand in the US, Kat Von D Beauty (KVD Beauty) were ready for global expansion and set their sights on a UK launch with their retail partner, Debenhams. 1000heads were challenged to develop a disruptive experiential campaign that would travel far in digital and launch the brand nationwide. Awareness and traffic to store (on and offline) was the goal.
Insight
Social listening revealed that there was already a passionate group of UK-based KVD Beauty fans eagerly discussing a possible launch in their market. This demographic were among the most active users of Snapchat and Instagram. Armed with these insights, we set out to create a campaign that supercharged conversation from this nascent community across their key social platforms, ultimately reaching a much wider audience with authentic brand advocacy.
Imagination
Our strategy looked to galvanise those already aware of KVD Beauty and spark a wave of social conversation on launch. This carried right through to the campaign concept, THE BIG KISS, intended to show some love to the passionate people eager to celebrate the arrival of KVD Beauty to the UK. THE BIG KISS umbrella also neatly framed the hero product, the totally gorgeous, Studded Kiss Lipstick!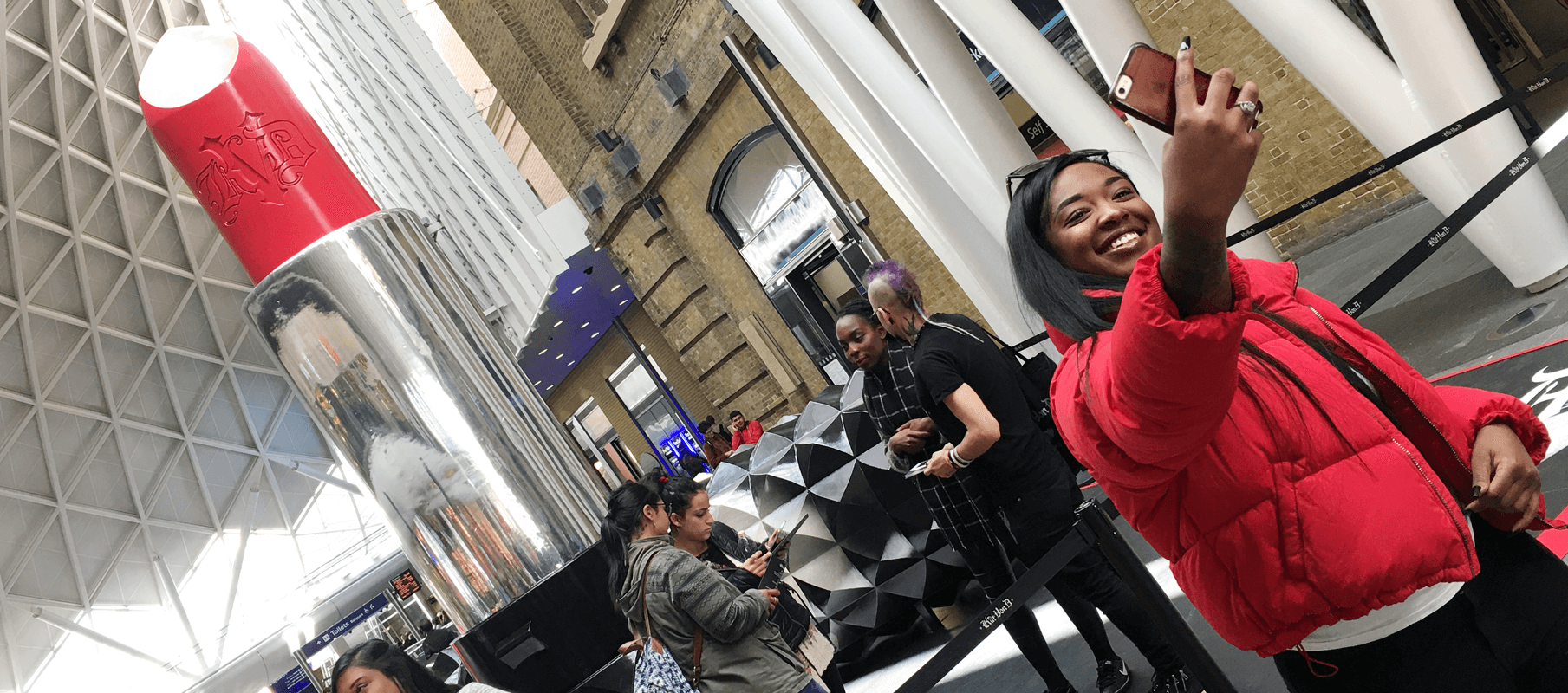 Implementation
To build hype around the launch date and get the campaign hashtag out there, we launched on Instagram with teaser content which counted down to the sales launch. We also set about covering central London with KVD Beauty branded clean graffiti.
Next, a gigantic, five-meter-high 'Studded Kiss Lipstick' landed in London's Kings Cross Station on launch day, coupled with a Snapchat Geofilter that was pushed live to encourage live story telling from the experience.
To get product in hand and spark UGC, we installed 'selfie spots' to encourage people to pose with our unmissable Studded Kiss Lipstick in order to gain a 'sample for a selfie'. Each post was then dynamically pulled onto a giant 'selfie screen' in a window display at the flagship Debenhams store, driving further awareness and traffic to counter.
As a final cherry coloured kiss on top, the Kat Von D, badass name and face of the brand, joined the party, offering a personal high five to fans and creating additional PR traction.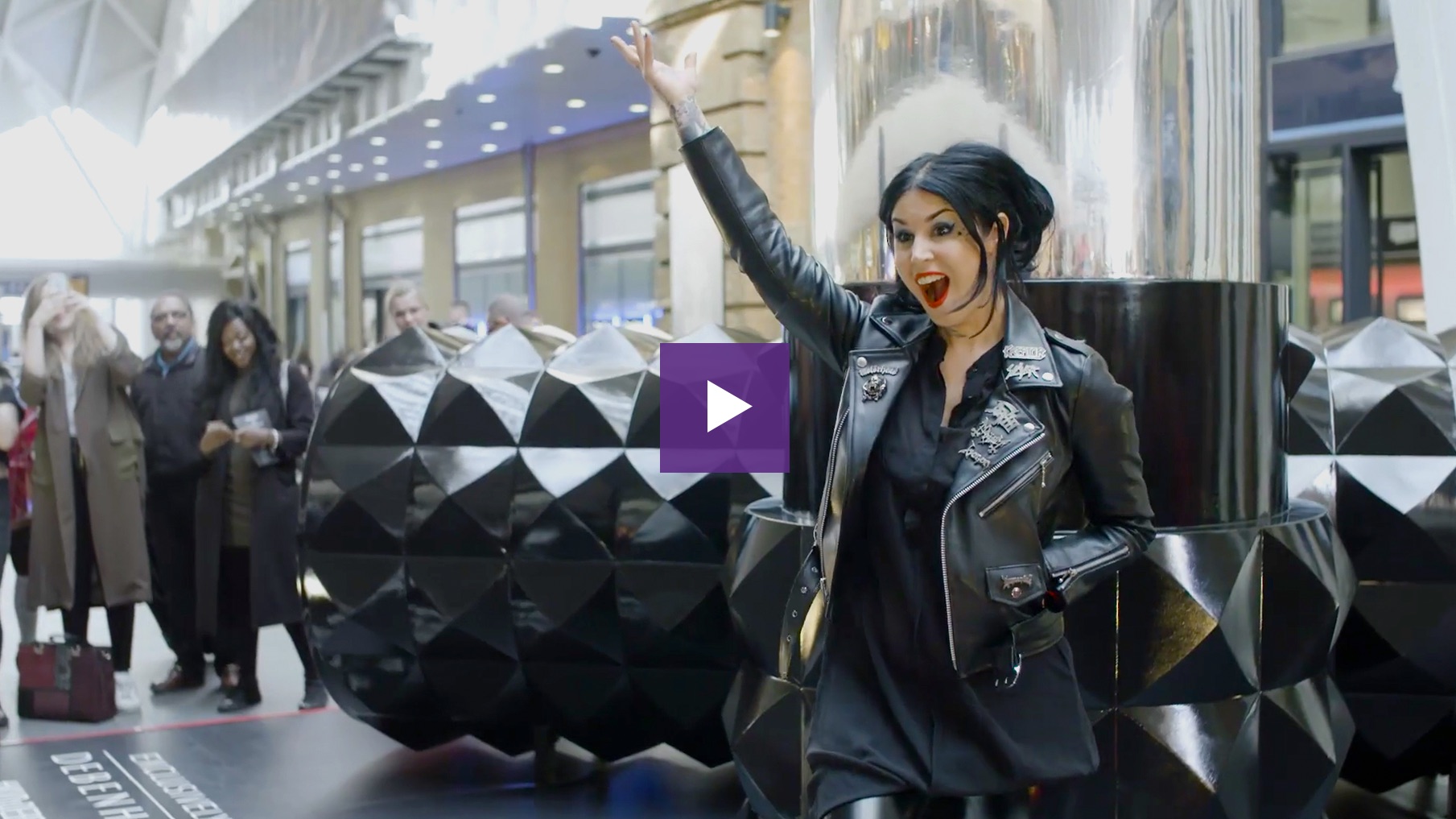 Impact
Over the launch period, the campaign earned 18,500 mentions across all platforms, our Snapchat Geofilter was viewed over 133,000 times and content shared on Instagram created over 230,000 organic engagements. In total, the campaign reached 63M across all channels.
During the campaign, Kat Von D was announced as the best-selling premium cosmetics brand at Debenhams for two months running. 75% of online sales was driven by new customers, demonstrating that the campaign inspired a new segment to shop with Debenhams and buy KVD Beauty product. RESULT!
#1
best-selling premium cosmetics brand at Debenhams on launch
230K
organic engagements on Instagram
63M
reached across all channels