Google+ is relaunched
Google+ over the past several months has cutting back features, in preparation for a relaunch which happened earlier this week. The new Google+ focuses on having users join interest groups, organized into Communities and Collections. Google has stated that the simplification of the network will allow people to connect with other linked-minded individuals and find more of the content they are interested in. The changes took place after Google+ was disconnected from YouTube, and once the photo product was also split out. It remains to be seen if Google+ will pick up much needed momentum after these changes.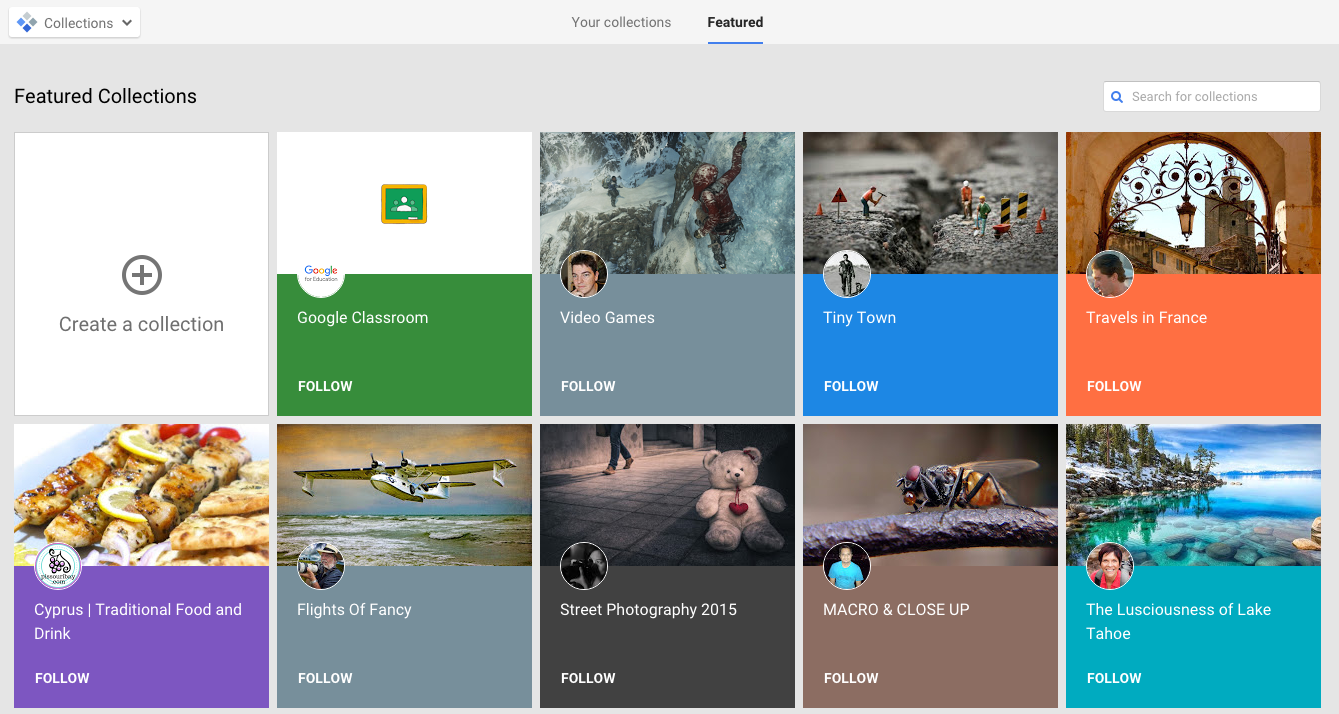 Read more on Business Insider.
Third party app access for Instagram changes
Many apps are losing their access to the Instagram news feed, or will have a harder time maintaining it in the future, in addition to a host of other conditions. The changes were outlined in a company blog post earlier this week. There will be a new process in place for how Instagram reviews 3rd party apps that will begin on December 3rd, and existing apps must submit themselves for review no later than June 1st, 2016. A portion of the Instagram API that gives apps access to the feed is also being revoked for many apps including Retro, Flow, Padgram, Webbygram, and Webstagram, with noted reasoning being that it needs to be more clear for users who apps use and display their information on other sites.
More information on Instagram Developers Blog.
Facebook improves tools offering for non-profit companies
Facebook is testing updated tools for non-profit companies, the most important of which is a new fundraising tool. Not to be confused with the likes of Kickstarter and other fundraising products, Facebook's tool is strictly for non-profits such as charity companies, and the tool can be integrated into a Facebook Page, as well as accessed via mobile. Pages have the option to show progress towards meeting a fundraising goal directly beneath the cover photo and core information of the Page. With it comes a Donate button that can take the place for the main call to action button on the page, with the intent of making it seamless for users to contribute to a cause.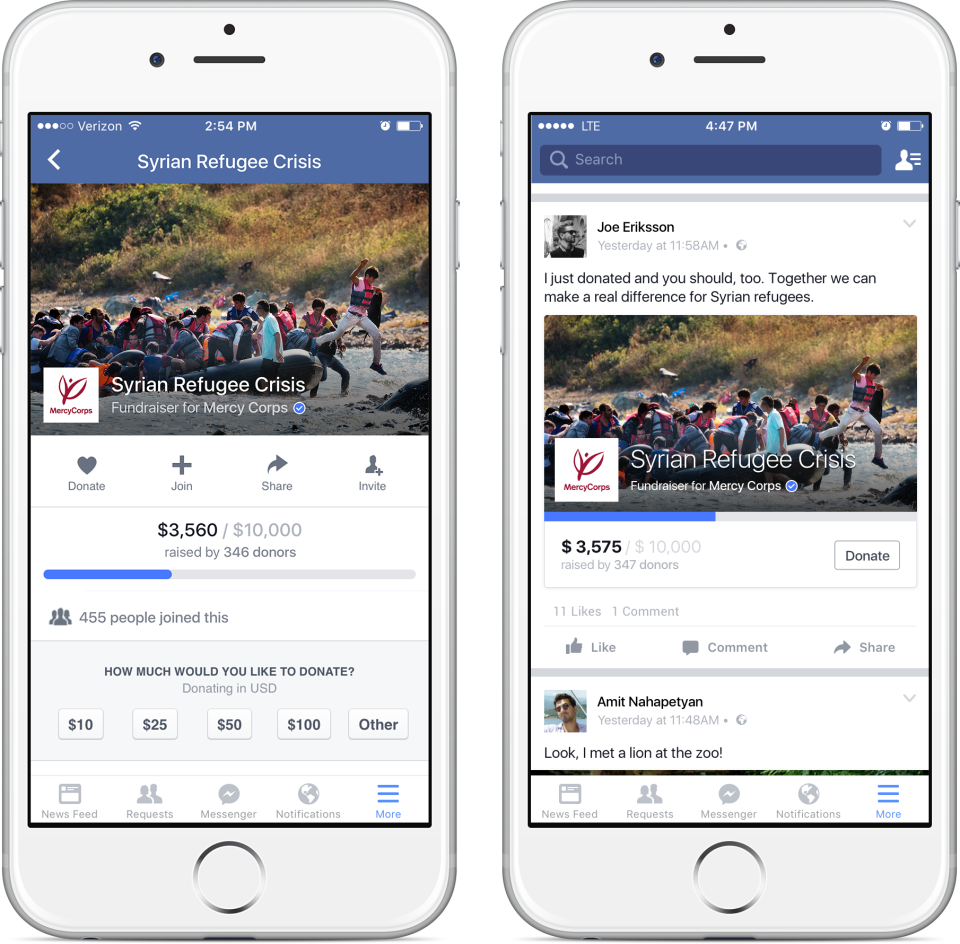 Read more on Facebook Newsroom.
Instagram users want a Buy Now button
According to a new study from GlobalWebIndex, the social network that users most research brands on is Instagram. Social platforms have increasingly been introducing ways for users to directly purchase products straight from posts and ads, and although Instagram is the channel where most research happens, Tumblr users have declared most interest in using a Buy Button on the platform. Tumblr comes in second place with regards to use of a social network to research brands at 47%, with Pinterest and Twitter following at 44% each.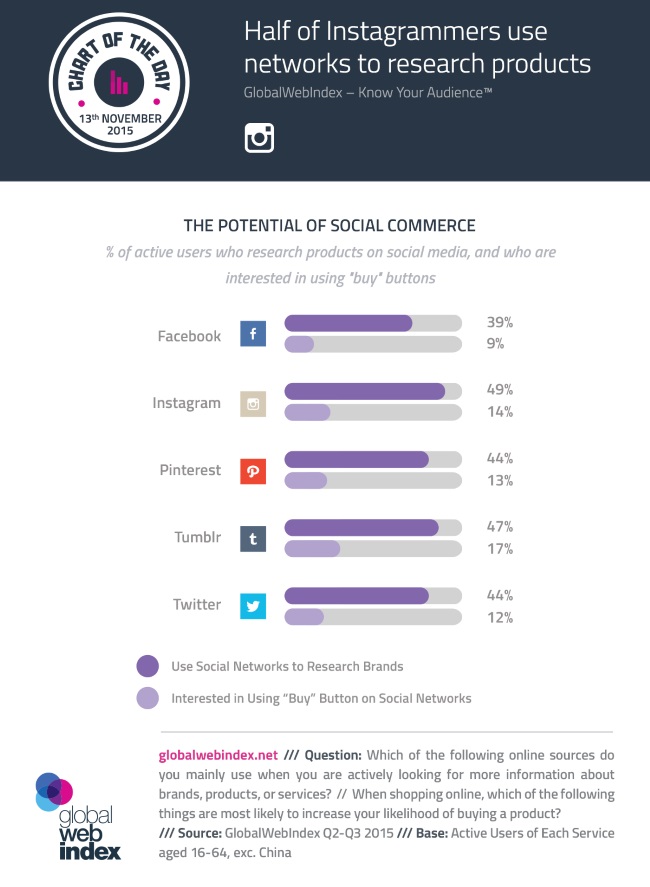 Read more on Social Times.
Tumblr improves process of making GIFs for iOS users
Addressing a common complaint for Apple users, Tumblr has now made it easier to automatically create a GIF on its iOS app. Now any video can be automatically turned into a GIF through the post upload menu. GIFs can also be edited to crop, zoom, and change the speed of playback. They can also be arranged in a photo set to help tell a specific story. The blog post from the Tumblr staff goes on to provide some best practices, such as keeping the GIF short, and uploading slow motion videos to make the normal-speed playback of a GIF smoother.
More information on Tumblr Staff Blog.
Vine introduces new editing and collaboration tools for posts
A popular trend on Vine since its debut has been for users to take the audio from a popular vine and reinterpret it using the same audio track, but acting it out or animating it with original content. Vine is now showing its support for this trend by creating an option whereby users can make an "audio remix" of any Vine, which automatically copies over the timing and audio from another Vine, ready for a user to reinterpret it. In addition, the search functionality for Vine has been improved such that if a user finds a Vine with an audio track they like, they can search for other Vines that use the exact same track. The new discovery features are available on iOS and Android, while the audio remix feature is currently only available on iOS.
More information on Vine Blog.
Facebook introduces tools to help users after they end relationships
Facebook earlier this week introduced a set of tools to help users manage what content they see from someone they end a relationship with, after numerous requests from the community. When a user changes their profile to state they are no longer in a relationship, they will be promoted with a new pop up, that allows them to see less content from the person they ended a relationship with, as well as limiting what is shown to that user from the originator's profile. Past posts can also be edited to limit what others will see if the content remains on Facebook. The new tools are currently available on mobile platforms in the US, but will potentially be rolled out wider based on feedback.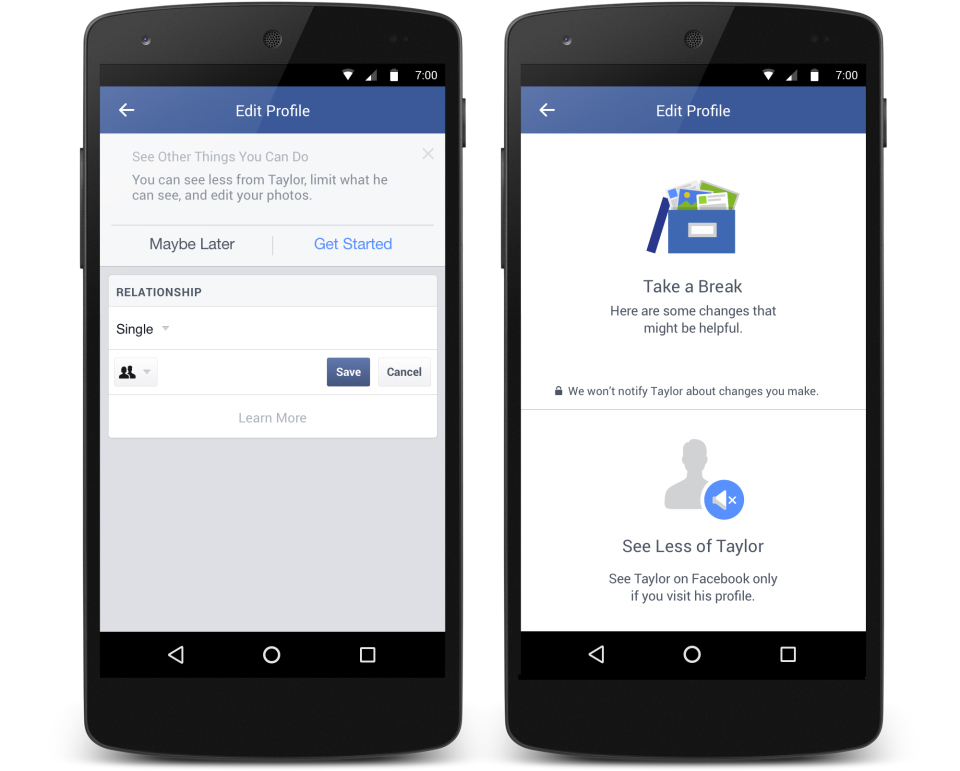 Read more on Facebook Newsroom.
Twitter updating the notifications for Moments
Moments is a new feature from Twitter that lets users explore developing stories in real-time. It comes with notifications when new stories are added to the mix. To make the experience more personal, the blue dot that signifies new stories are available will appear less often, based on user feedback. The post came from the official @TwitterMoments handle, and there is no further information currently available on what drives when the notification will pop up in the future, but it is likely that users will share this online as it occurs.
Read more on Mashable.
Twitter is testing new ways to express reactions to tweets
Twitter made news recently with the shift from Favorites to Likes as positive sentiment reactions to tweets, but it appears that the company is now testing the ability to give different types of emoji-based reactions to tweets, not completely dissimilar to Facebook's empathy reactions, unveiled last month. There is no official word on if this will be extended to all users or within what time frame.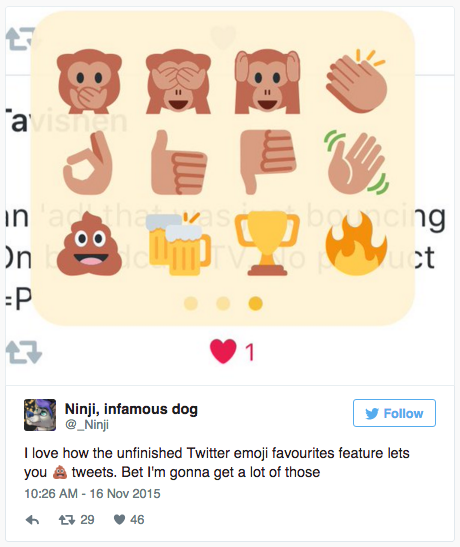 Read more on TechCrunch.
YouTube provides new options for translations
YouTube has just introduced several new features to help creators provide translations for their videos so the entire global audience can enjoy them. According to YouTube, an average of 2/3 of a channels views come from outside of the creators country, with a high likelihood that the viewer speaks a different primary language. The new features to help with translation include community contributed close captioning and subtitles, automatically translated titles and descriptions. Lastly, a translation marketplace is now available that will allow creators to request and purchase professional translations through the video manager.
More information on YouTube Creator Blog.