Take a dive into our work
The challenge
To celebrate PUMA's PUMALabs concept store coming to Detroit, we were challenged to find a way to let local sneakerheads in on the good news (creatively, of course), and to drive store traffic and sales.
Insight
Our analysis of sneakerhead social content demonstrated strong pride for their local neighborhoods and go-to hangouts. They were 39% more likely to tag their neighborhoods, rather than their city, in social conversations. They were also mobile-first and among the most prolific users of Snapchat. These insights pointed to the need for an idea that drove awareness and anticipation for the PUMALab launch at street level.
Imagination
We created a Snapchat-only campaign turning neighborhood geofilters into 'admit one' tickets placed across over Detroit local hotspots.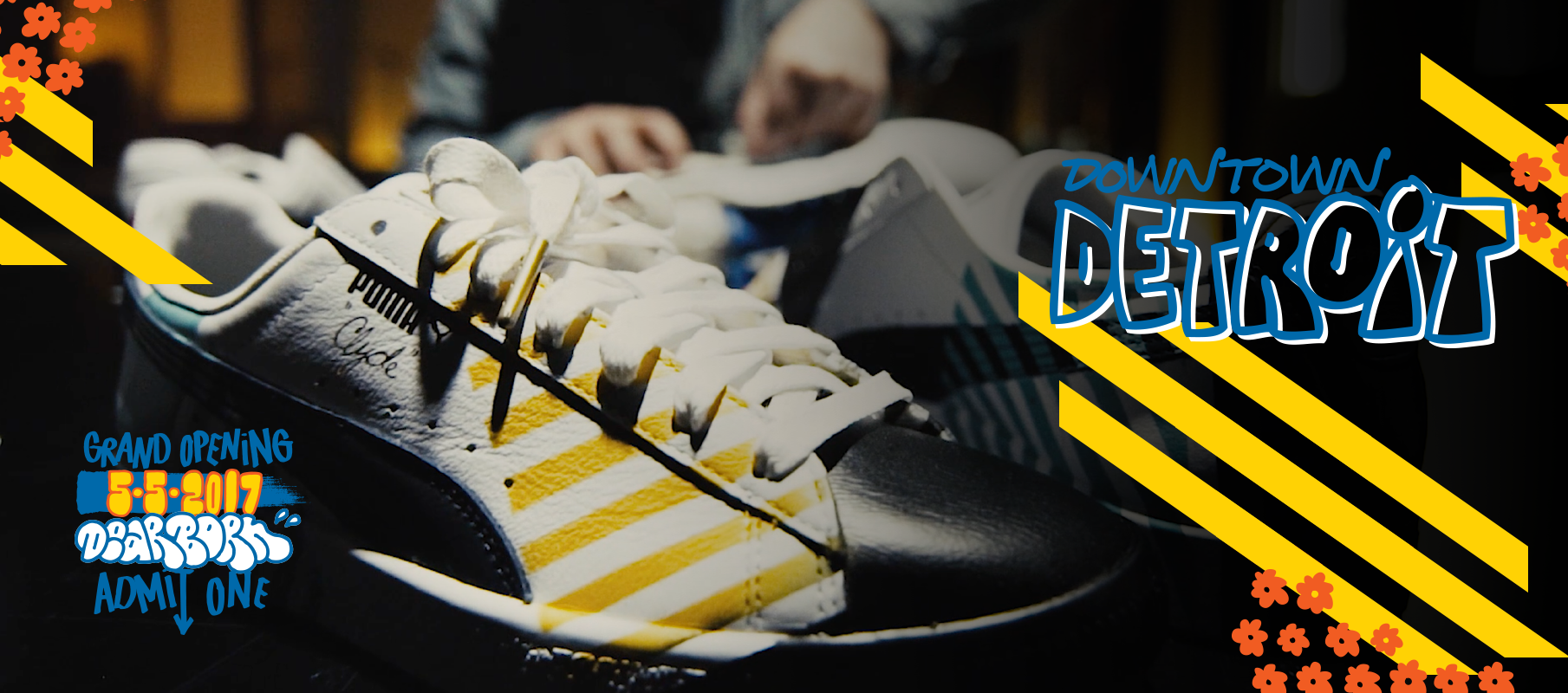 Implementation
The campaign began with local artists who created a series of one-off neighborhood geofilters – designed in their own style and matching the limited edition sneaker designs that were being showcased on launch day.
We then dropped them in key city locations in the lead up to the store opening. Not only was each geofilter designed as a sharable, locally inspired piece of digital art, it was also a ticket to opening day when saved to Snapchat memories.
SnapAds and targeted content let local sneakerheads know about the artist collab, and challenged them to hit the neighborhoods and discover the geofilters in the run up to launch day.
Impact
Over 17,000 local sneaker lovers spent more than 486 hours engaging with the content and geofilters, ensuring PUMALab's opening weekend beat all expectations in terms of footfall and sales. The store sold out of the ltd edition artist collab on the first day of launch, beating targets by a full four weeks. Since it opened, the Detroit location has continued to be PUMA's best performing PUMALab store across the country – outperforming even their Times Square flagship Lab.
Special thanks goes to artists Mr Kiji and Nick Jaskey as well as our partners at Adnauseum.
486
hours of content viewed
100%
sell out of ltd edition kicks
#1
best performing Lab