Netflix
Social Data & Insights
THE CHALLENGE
Netflix came to us to support the launch of a brand-new series targeted at young teens. This audience represented a new generation of social media users who were finding their voice. ​Our challenge was to isolate this very specific demographic within the wider conversation in order to help the Netflix team understand how they used social, what drove their fandom, and how they expressed it.
APPROACH
Using data mining and a suite of advanced social analytics tools including our proprietary in-house apps, we cut out the white noise to surface just what made this group of social media debutants tick.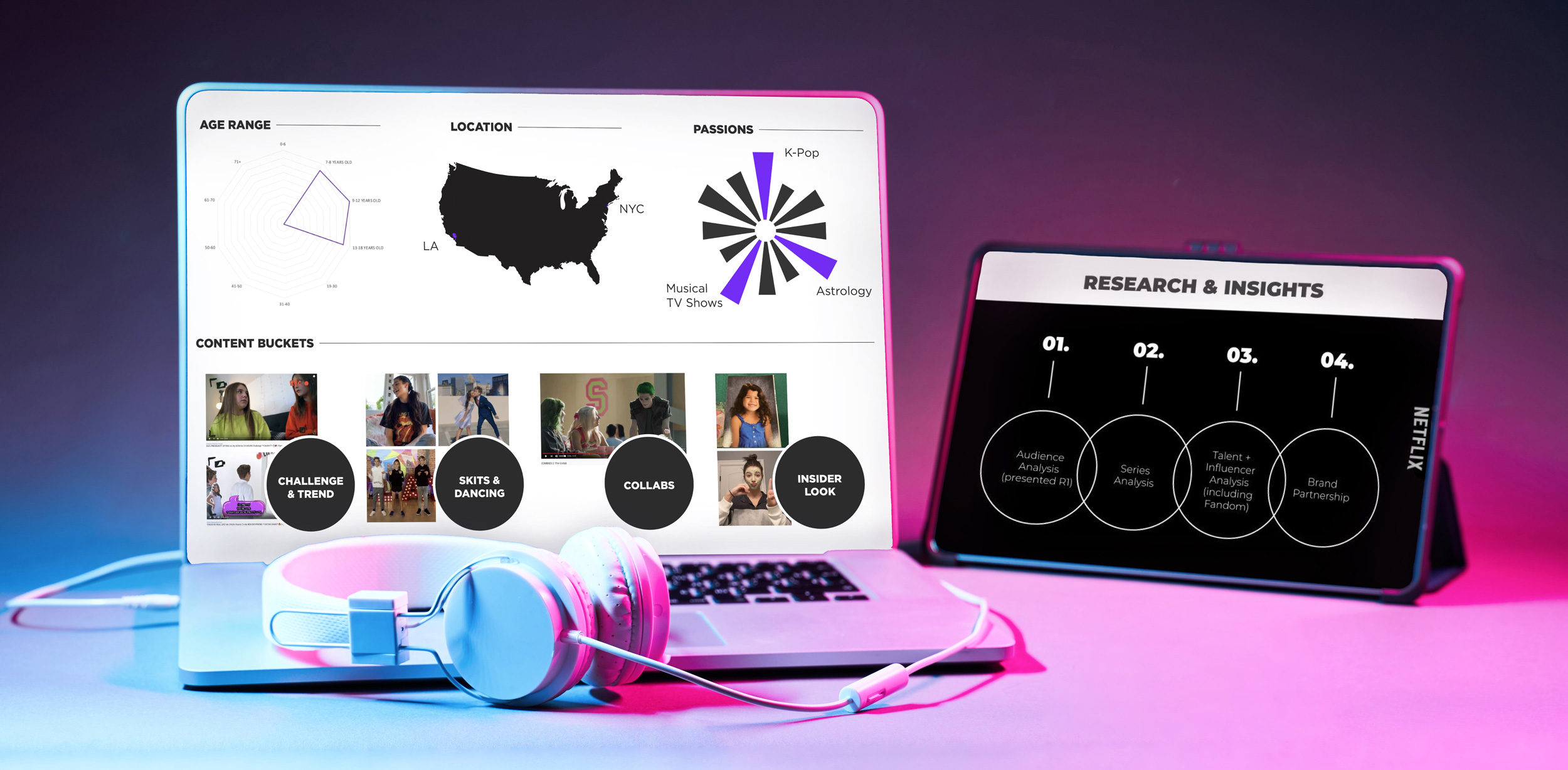 IMPLEMENTATION
We first identified other relevant series, cast-members, and influencers that spoke to our target neighborhood. We then leveraged demographic profiling and image recognition to isolate follower profiles that matched our target demo in order to learn more about their interests, behaviors, as well as  analyse how they were expressing fandom for their favorite shows. We leveraged our comment analyzer to further dig into fandom based on topic clustering and sentiment analysis across series and cast-created content.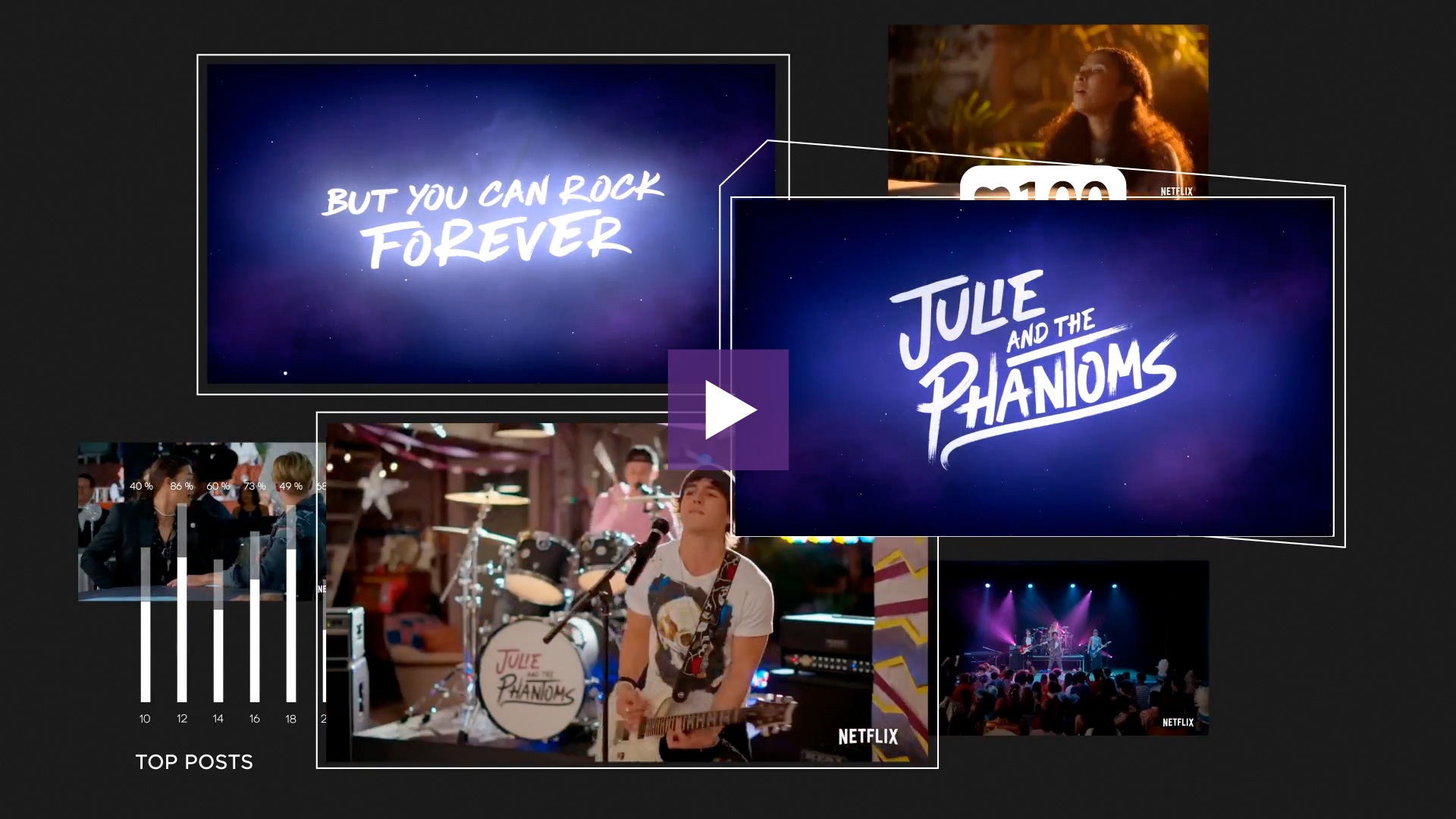 IMPACT
The outcome of this research was a strategic brief that helped Netflix build a 360 launch plan for the series and its cast. These insights went on to guide key communication decisions like media planning, content and channel focus, influencer partnerships, and even informed which music genres/artists were incorporated into the shows themselves.
With just three months of launch, the success of the social-data-driven launch strategy was clear. The show had amassed 3M followers (twice as many followers as the next most popular show in the category) and had generated more engagements than all of the top 5 shows in the category combined. The show has gone on to be a firm favorite among young teens with season two hotly anticipated.
3M
FOLLOWERS AMASSED IN 3 MONTHS
400M
VIDEO VIEWS ON TIKTOK
#1
MOST ENGAGED WITH SHOW IN THE CATEGORY