Take a dive into our work
The challenge
Napapijri challenged us to create an integrated campaign, building brand authority in the UK market amongst Gen Z and younger Millennials, and land them firmly at the heart of hype culture. This space, crowded with competitive brands, is well known for its high barrier to entry; so it was clear that we needed a bold, digitally-led idea to drive cut-through, and explode our "Pioneer the Future" proposition.
Insight
We knew our target Gen-Z and Millennial consumers were already fully immersed in the hype world. So we started from the theory: Hype = Notoriety x (Mystery + Exclusivity).
With this formula firmly in our heads (and t-shirt pockets), we set about creating an idea that would resonate with the target audience.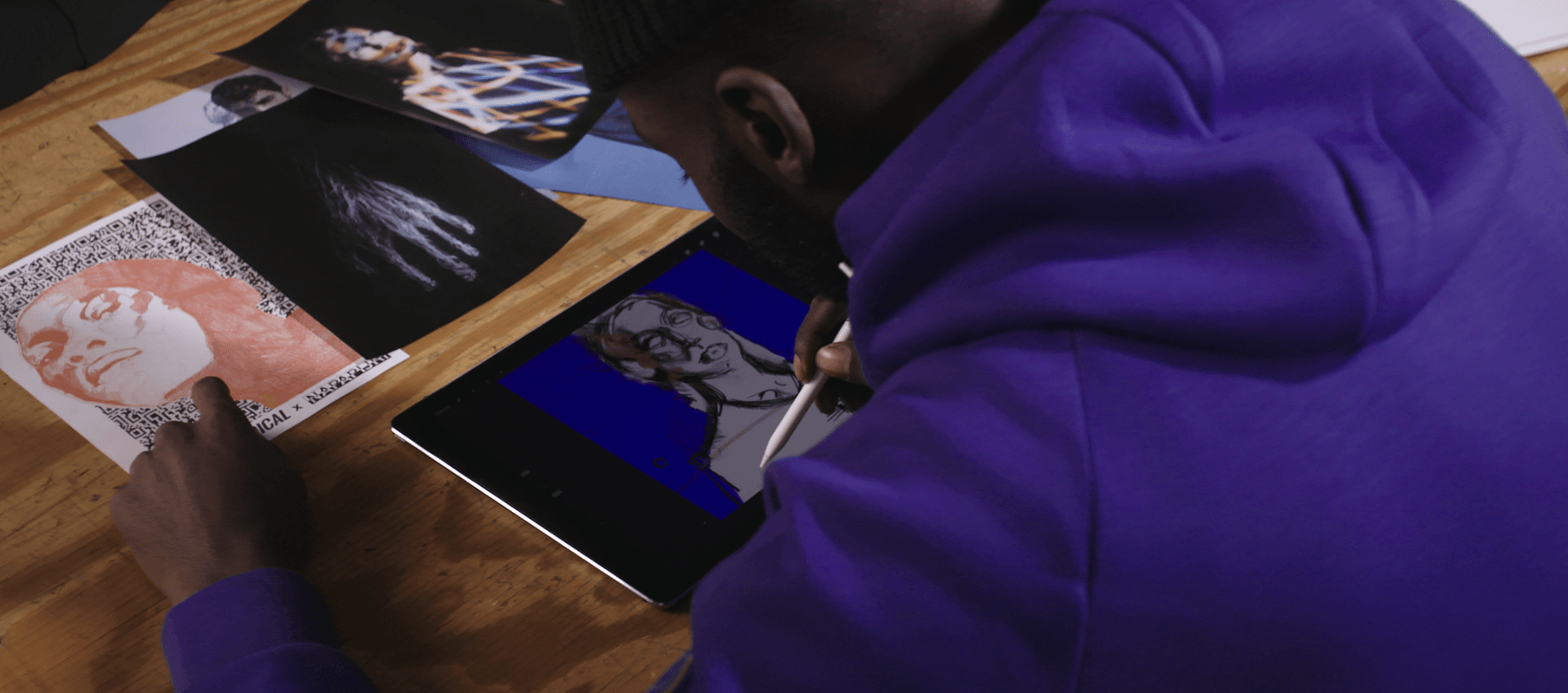 Imagination
We created a socially-led, 360 campaign idea which strategically targeted the London hype scene. Working with London based rapper Kojey Radical, our team co-designed "Future Tees". An exclusive, limited-edition T-shirt collection which fused augmented reality with drop culture.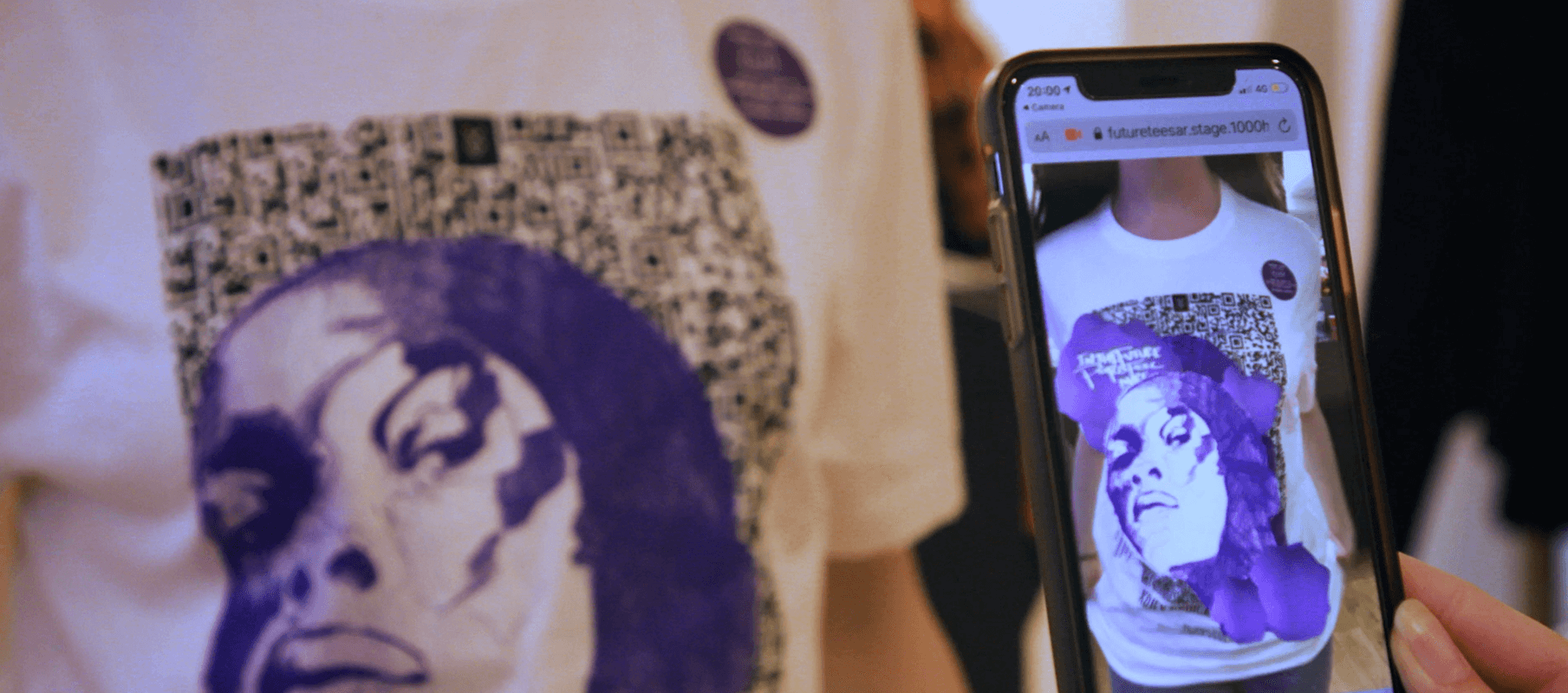 Implementation
The Future Tees campaign unlocked a "vision of the future", delivered through the collective energies of 1000heads and Kojey Radical. A T-shirt with digital at its core. Just point your phone, and the QR code baked within the design unlocked an exclusive web AR experience, launching you into a cutting-edge world of creative technology.
To spark mass engagement for the launch of the shirt, we created a Future Tees Spark AR Face Filter and invited our audience to use and share it via their Instagram Stories. This social action also became your digital ticket on drop night. The message was clear; pioneer innovation with us to earn a place in the drop queue.
To support this, we deployed social content through Kojey Radical's and Napapijri Instagram, Facebook and Twitter channels. This built social-first anticipation for the launch, unveiling the vision behind the T-shirt, revealing its digital features and inspired design.
Heading towards the launch, we ramped up activity; using social and digital OOH in London to maximise hype. The journey was mirrored through our Future Tees hub which housed info about when and where the drop would happen.
This cross-channel approach ensured impact at every level, as the news filtered through the feeds, mouths and eyeballs of our target audience across London and the UK. They were ready for the drop. The hype was real.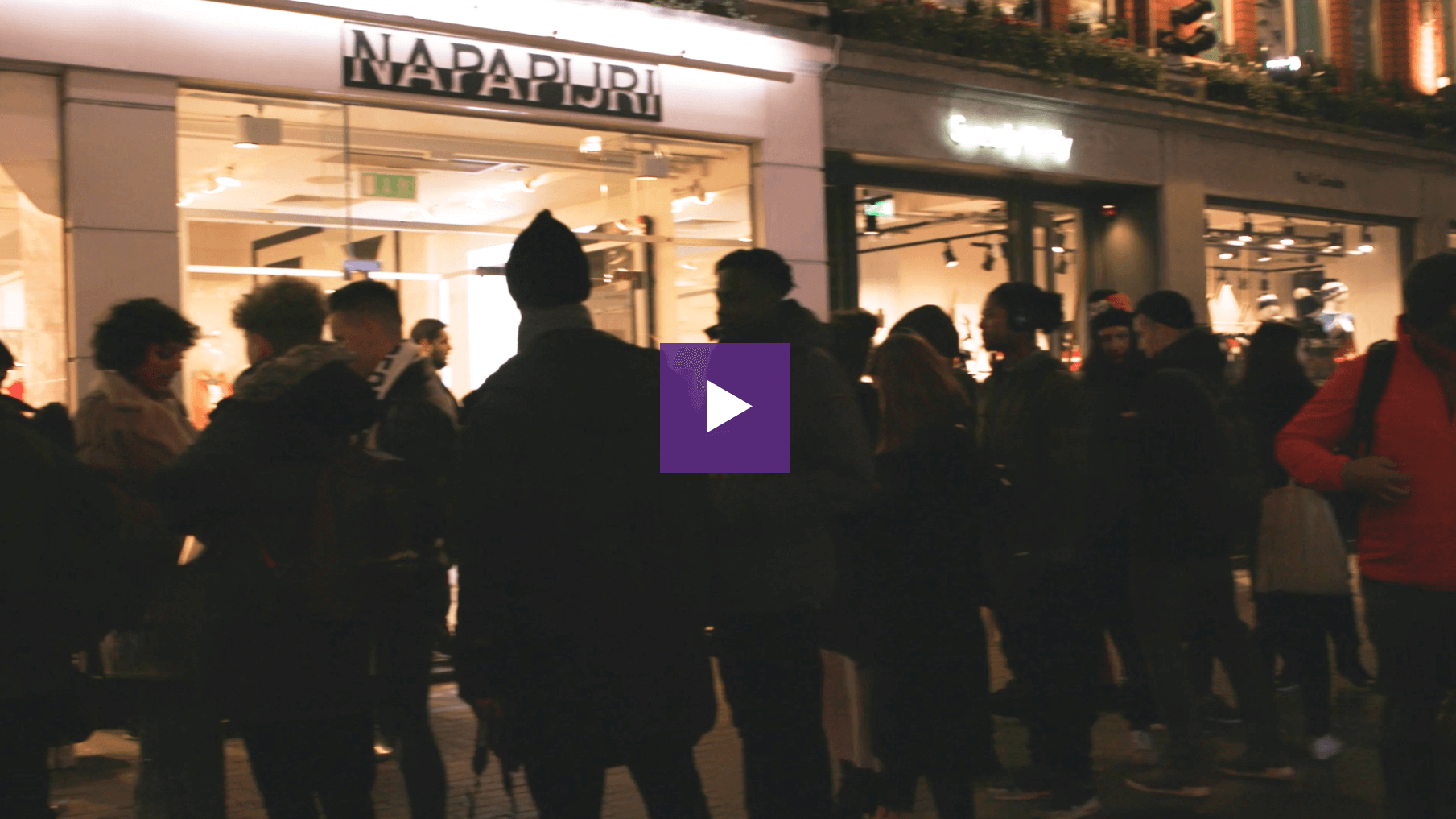 Impact
Creating authority within London's hype culture is no mean feat. But we spoke, and they answered. Big style. Over the course of the campaign, we reached over 8 million users with our message. In other words, we created a ton of hype.
On drop night, the digital participation translated to real-world footfall, as hundreds queued round the block of Napapijri's Soho store on a (freezing cold) school night. That evening, Carnaby street was all about one brand. Consumers were all about one t-shirt. The limited-edition, Future Tee by Napapijri.
Through this innovative combination of tech and influencer co-creation, the Future Tees project smashed all expectations, moving the brand firmly from category challenger to culture disruptor.
200+
people queuing outside the flagship store on drop night!
44,000
Spark AR impressions
63,000
visits to the Napapijri Instagram page