Take a dive into our work
GoPro
AI social listening
The challenge
GoPro's mission is to help people celebrate and amplify their lives. The brand was keen to diversify its appeal beyond their extreme sports core audience and inspire users tell more stories – from travel tales, to family moments and more.
With 1000s of 'GoPro' tagged posts shared across social each day, social listening provided an opportunity to measure this mission. Yet the major challenge was that so much of the content posted was visual and impossible to measure using traditional keyword-driven social media analytics.
Insight
Over 3.2 billion photos are currently shared every day across social. On Instagram alone, more than 95 million images are posted daily, representing a 37% increase year on year. The vast increase in visual user generated content has presented significant challenges for traditional text-based social analytics.
But while traditional social listening tools were struggling to keep up with the shift, artificial intelligence and image recognition techniques presented new opportunities. In AI, we saw a way for GoPro to enhance their customer insights by analyzing exactly what the GoPro camera was being used to capture.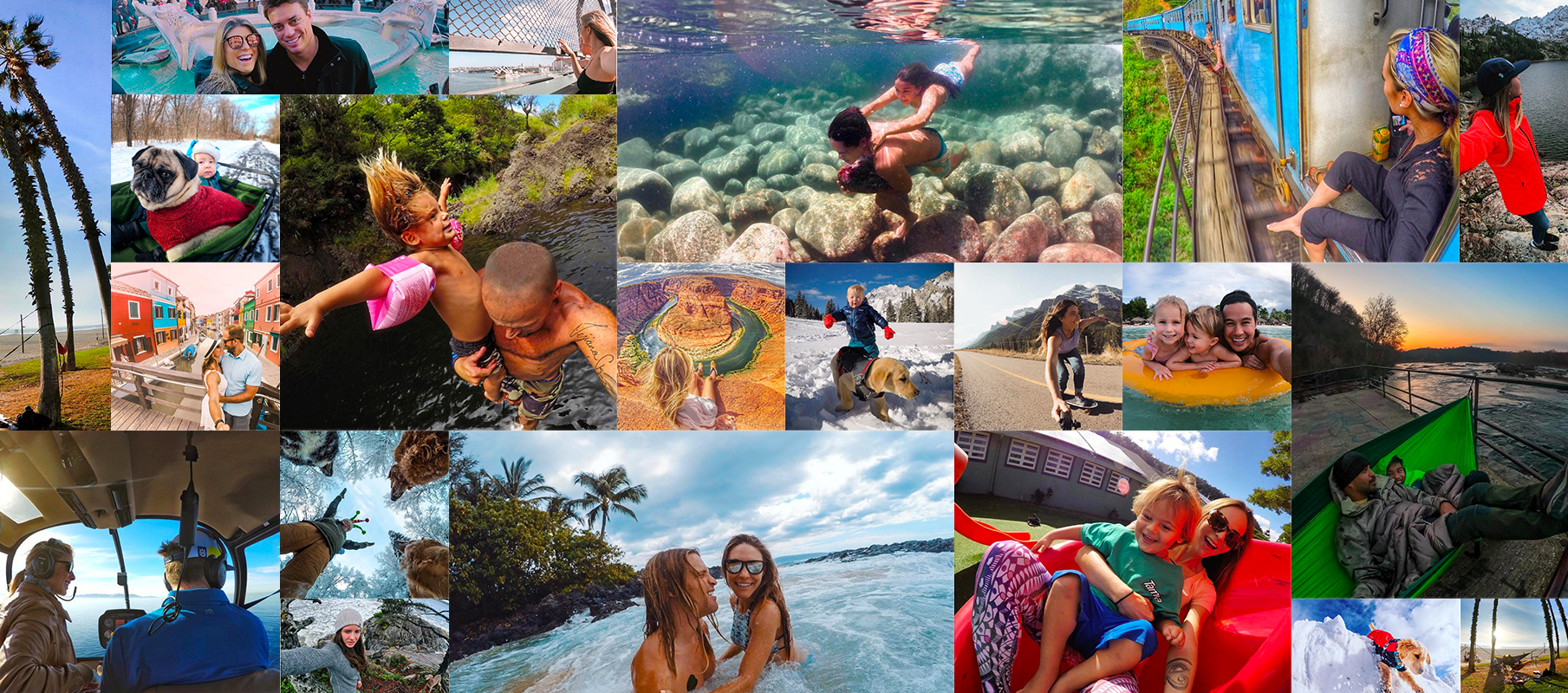 Imagination
We built an AI-powered image analysis tool that helped GoPro understand how the brand was represented through the lens of their community of users.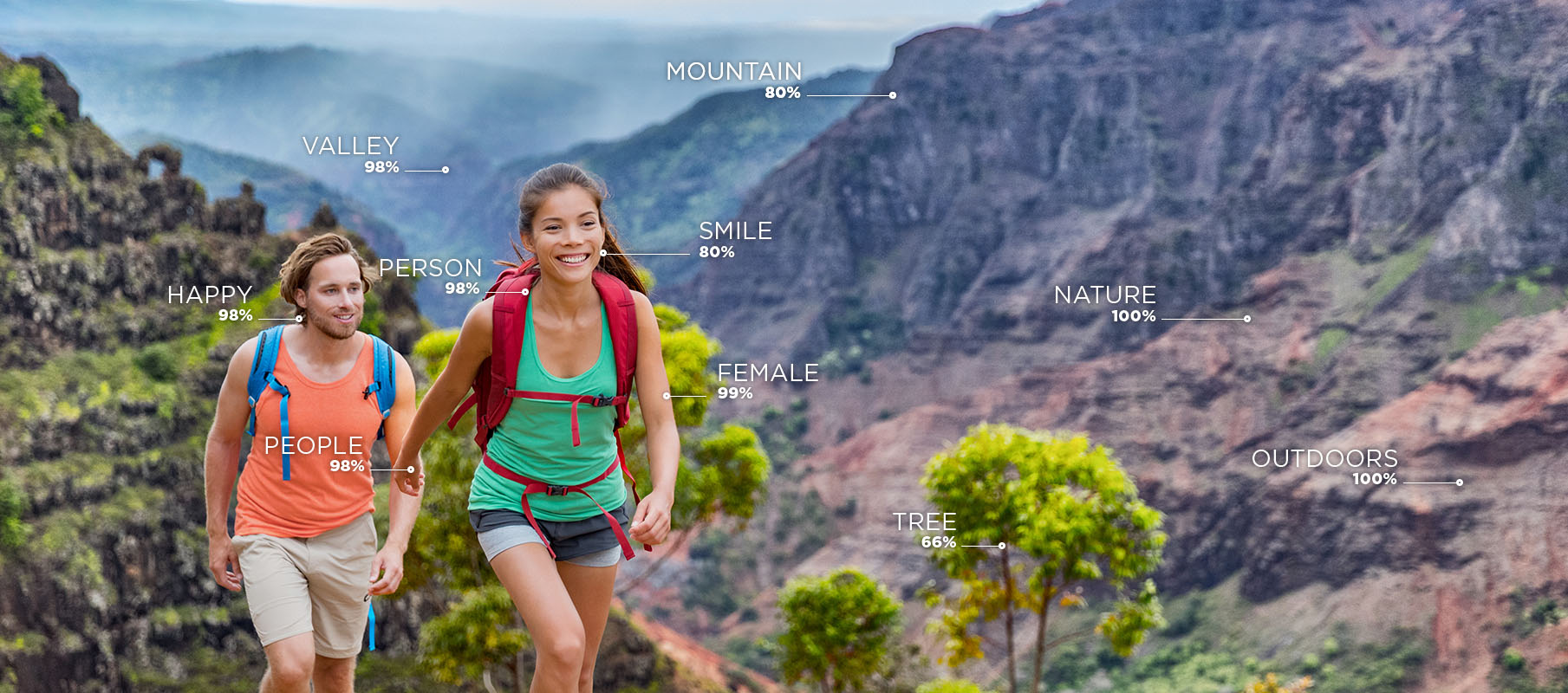 Implementation
Using our proprietary VOICEBoxTM technology, we pulled in ½ million user generated images tagged #GoPro and used AI to analyse and categorise each post through advanced image recognition of location, activity and person.
We then stored all metadata (over 5.5 million identified attributes) in elastic search and built a data visualization platform over the top that turned all tagged posts into meaningful scenic, demographic and emotional data visualizations for our insights team to analyze.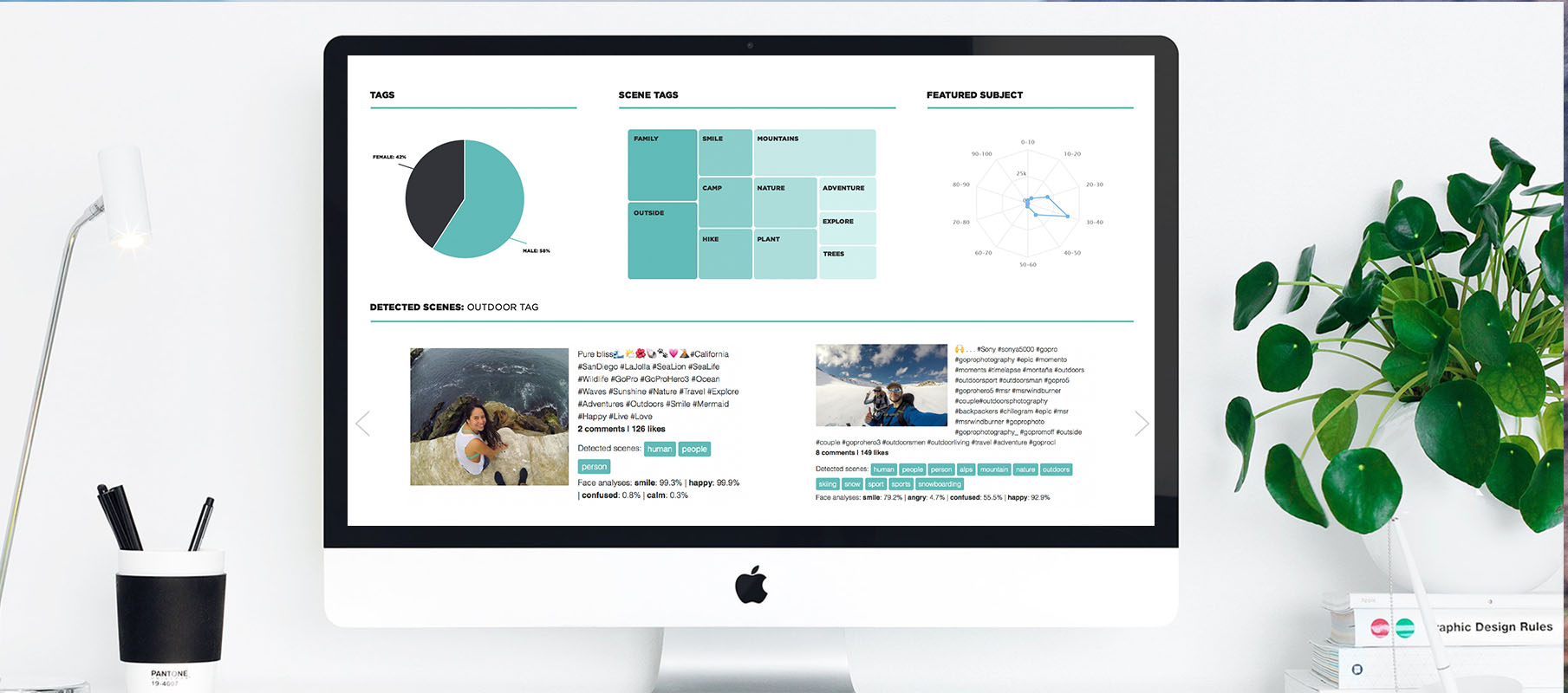 Impact
The approach surfaced user insights that hadn't been possible to glean from any type of GoPro research previously. By analyzing millions of visual signals in the social data collected over an 18-month timeframe we were able to identify key shifts in usage patterns that aligned to GoPro's mission of diversifying from their 'core' extreme user base. For example, in the evaluation period, content featuring females grew by 63% and family-focused content (those featuring families, family activities or starring young children) grew by over 35%.
Following the success of the project, the plan is for GoPro to continue to use this technology as a key way of measuring how their marketing activity continues to mobilize new user segments and influence new patterns of adoption.
500,000
Instagram images sourced
5.5M
image attributes analyzed