Take a dive into our work
Captain Morgan
Live Like A Captain
The challenge
As the world's largest producer of spirits, Diageo have a global goal of reaching 200M people with messages on moderation by 2025.
To kick off this agenda, Captain Morgan challenged us to deliver their responsible drinking message – "Fun that isn't remembered, isn't fun." – in a credible way, which resonated with their target audience of 18-24s, in GB and Ireland.
Insight
Our analysis of the Captain Morgan social channels showed that fans within our target audience shared a passion for grime music. Paired with the brand's own insight that 'the night out' is a key demand space for Captain Morgan to be consumed, we identified an opportunity to authentically deliver a responsible drinking message via the music our audience want to hear when they're out.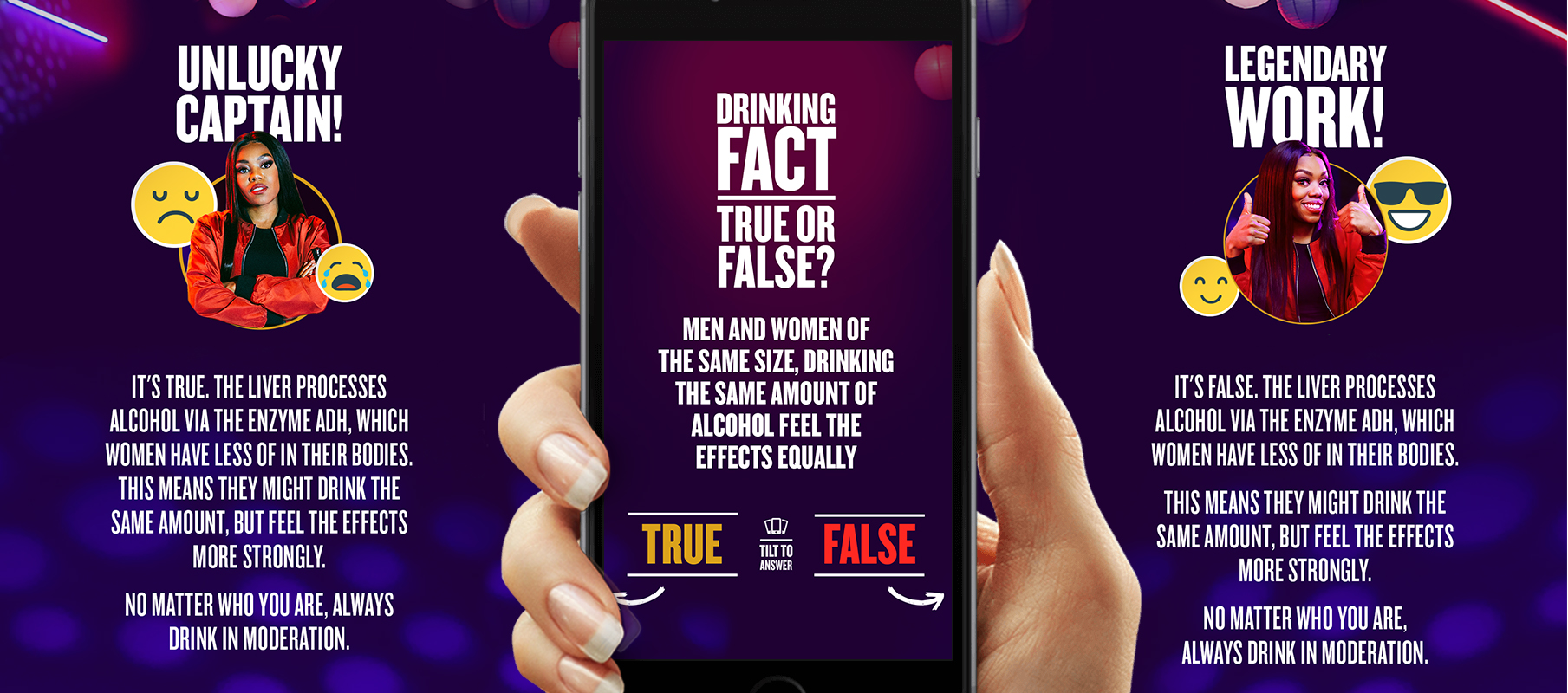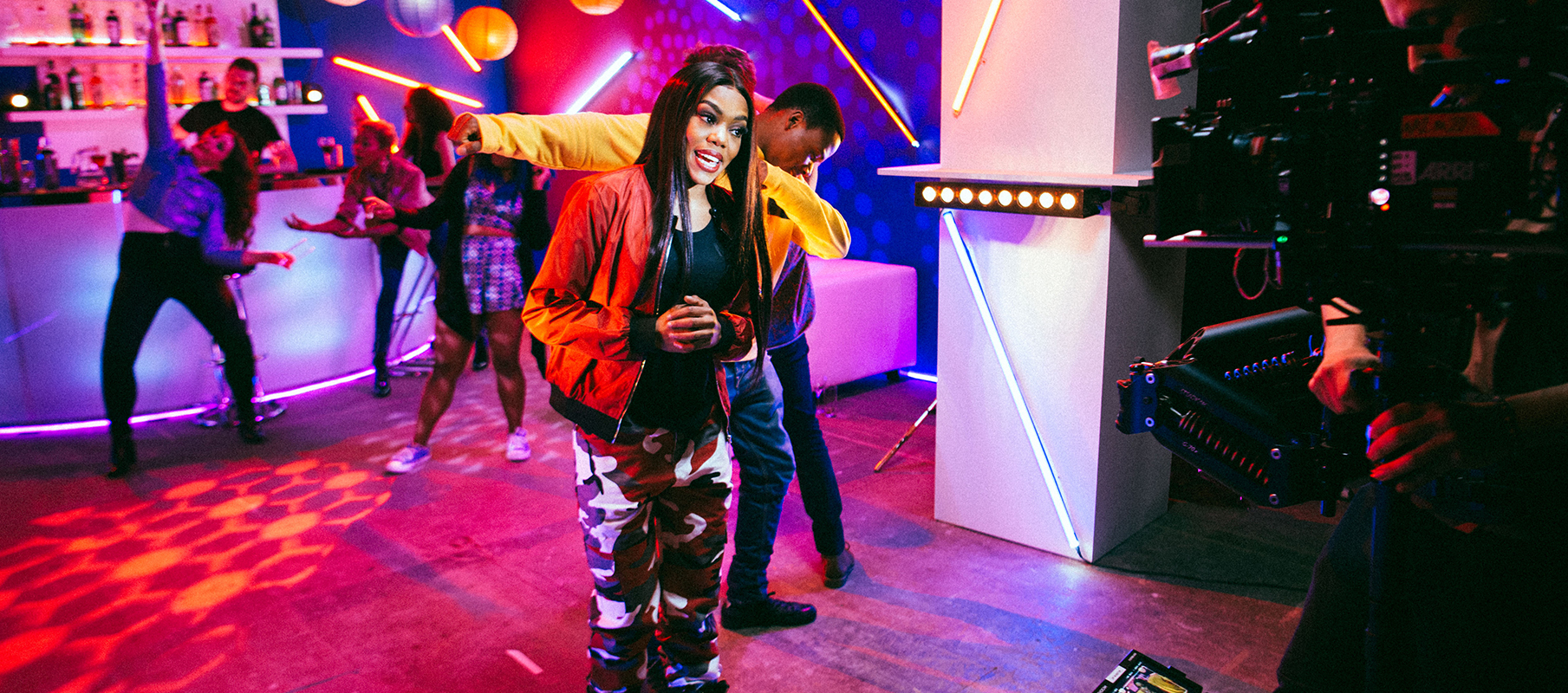 Imagination
From this we created the fully integrated #LiveLikeACaptain campaign and partnered with grime superstar Lady Leshurr and producer, Swifta Beater, to write and produce an original track to sit at the heart of our campaign. Lady Leshurr is loved by grime fans across the world for her clinical freestyles, honest lyrics and sense of humour, making her the perfect partner for our campaign.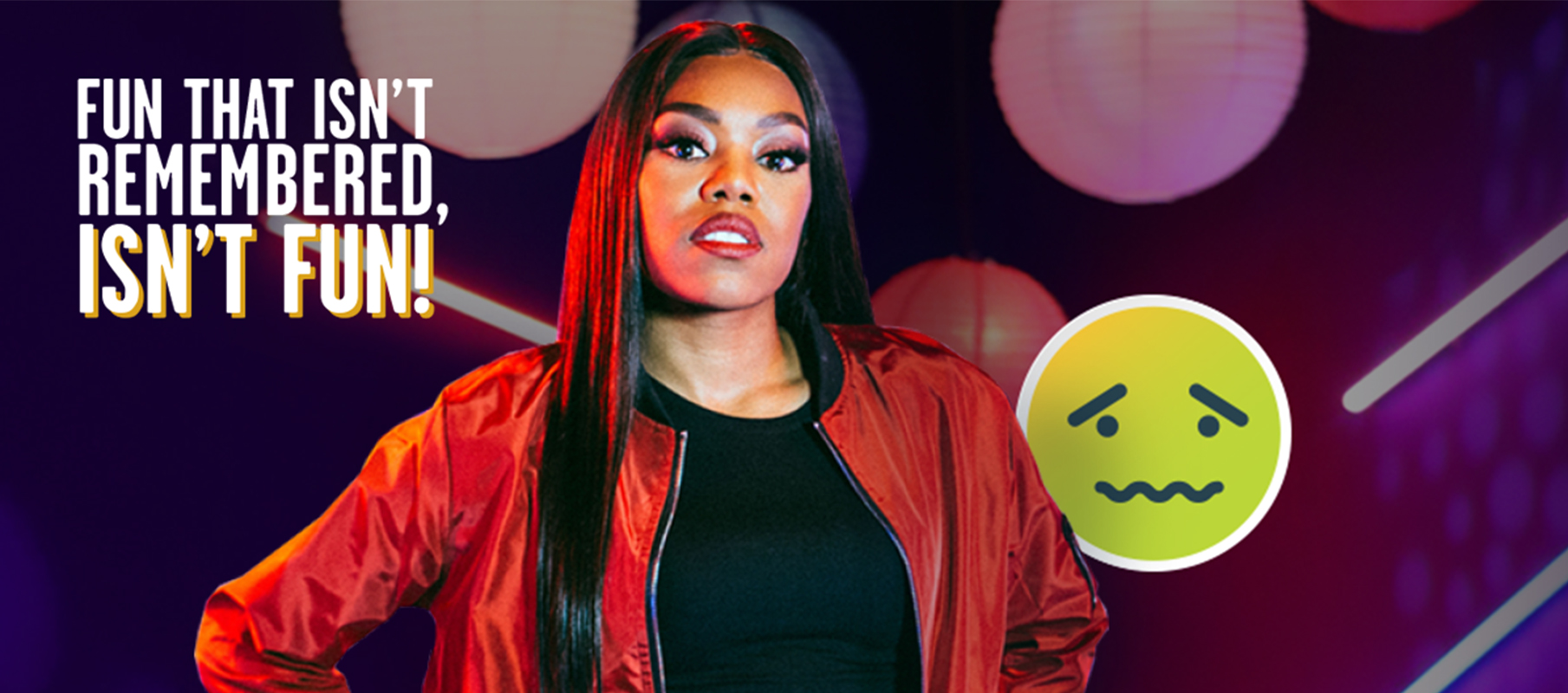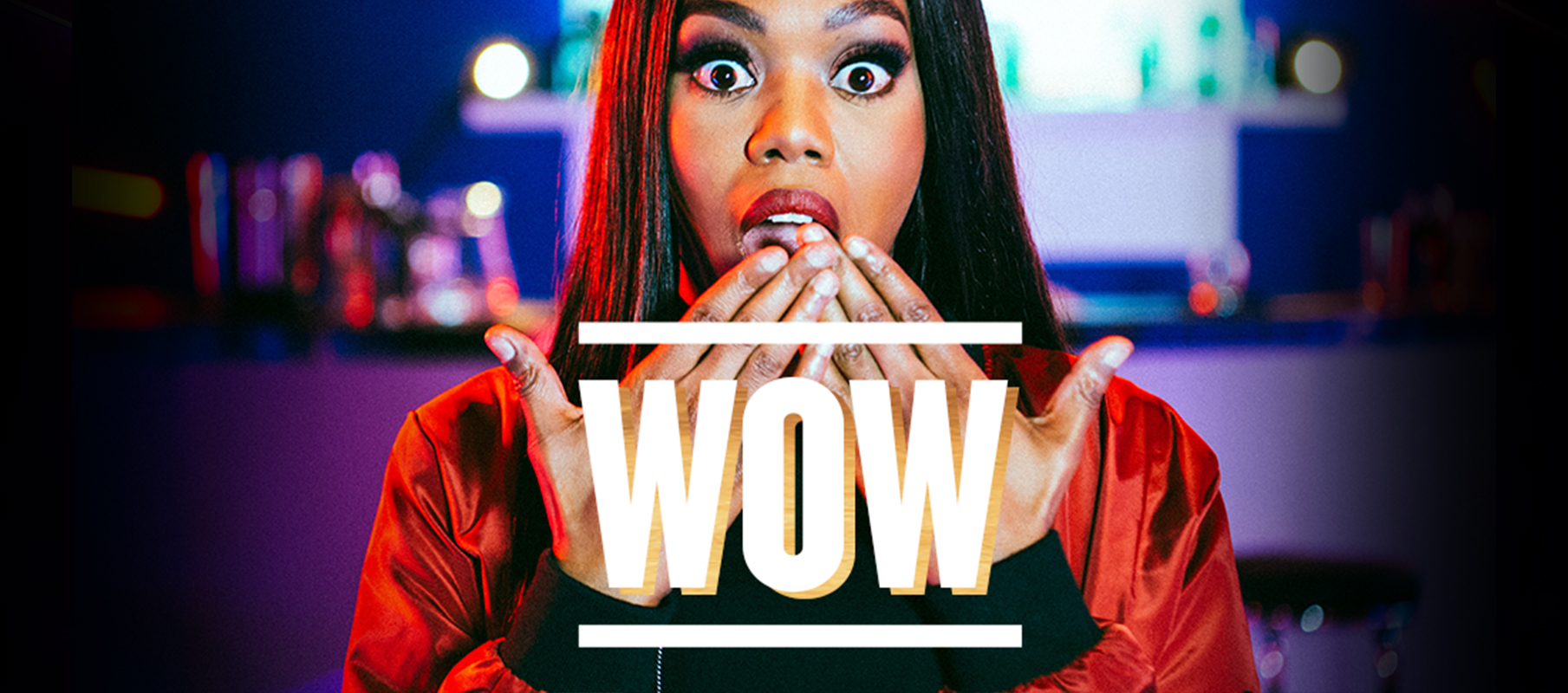 Implementation
We started by teasing the collaboration and sending Lady Leshurr a personalised 'Captain Leshurr' bottle on her birthday. This started the conversation amongst her 900K fans and the campaign was launched!
The music video followed, showing the pitfalls of a night drinking to excess… before Leshurr replays the same night with more positive choices. We gave fans a destination to learn more, by creating an online hub which hosted a responsible drinking quiz and a chance to win tickets to a Lady Leshurr performance.
For full social amplification, we created a suite of content, including, responsible drinking tips delivered as Instagram stories, Lady Leshurr memes, a Facebook Instant Experience and snackable edits of the video.
To top it off, we got ex-England Captain and grime super fan Rio Ferdinand involved, with Rio tweeting a video of himself enjoying the #LiveLikeACaptain track whilst at the gym!
Impact
Our idea to deliver the campaign through grime music and partner with Lady Leshurr gave us an opportunity to create authentic conversations around responsible drinking and capture the humour imbued within the Captain Morgan brand.
The #LiveLikeACaptain message resonated perfectly with the target audience, getting them talking, participating and sharing. All this helped deliver on the all-important awareness goal for Diageo with results exceeding all targets.
13.5M
impressions
36.9K
earned engagements
49.5K
link clicks to discover more
Captain Morgan is a fun brand that also takes responsible drinking seriously. We know people want us to talk about moderation in a way that feels relevant to them, so partnering with influencers like Lady Leshurr is a great way to create authentic conversations on responsible drinking. We have a global goal of reaching 200 million people around the world with messages on moderation from our brands by 2025, and this campaign is a powerful example of one of our biggest brands helping us to achieve this.
Carolyn Panzer, Global Alcohol in Society Director, Diageo