Sunday, February 22nd, 2015
Facebook launches product ads
Earlier this week, Facebook unveiled a new way for marketers to promote all of their ads. Called Product ads, the new units let advertisers promote their ad on any device and can follow a user through the entire buying process, from product discovery through purchase. The creation of this ad unit was based on marketer desire to showcase more than one type of product a company offers, and ads can showcase multiple different products, or focus on a high-selling one. Product ads can also be used with the conversion pixel to optimize what is shown based on each individual consumer. In a test completed by Brand Networks, the ads were shown to have a 360% yield on ad dollars spent.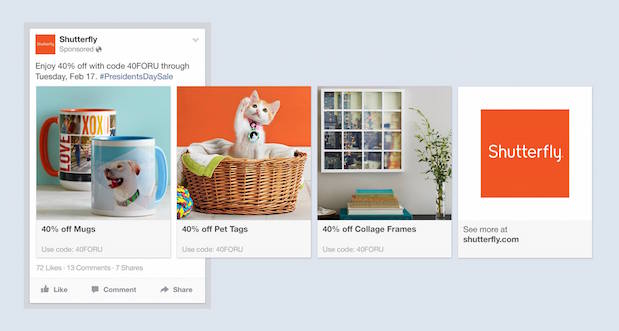 Read more on Venture Beat.
Twitter releases Answers as stand-alone product
Twitter's mobile analytics product Answers is now available as a stand-alone tool for all marketers. Previously a feature only available within the Crashlytics dashboard, Twitter has reacted to the growing demand for in-depth and real-time mobile analytics outside of the developer circle. The product makes understanding your user base easier with intelligent auto alerts and simple installation. Answers is still available as part of the Crashlytics dashboard, but marketers who are keen to learn more about app performance without the technical details within the developer suite can sign up for access at answers.io.
More information on Twitter Blog.
New social search engine Wayin is launched
Although it is common for the average consumer to search for general information through search enginges like Google and Bing, they have not been able to do so from specifically social media sources such as Facebook and Twitter until now. Announced earlier this week, the Wayin search engine will allow users to searches across specific terms, in depth, on Twitter, Facebook, and Instagram. Search results can be broken down by common demographic parameters, such as location and gender. Mainly focused as a brand tool, it function more as a common search engine, with usability at the core. Additional features of the searches allow users to see sentiment and causes of particular conversation.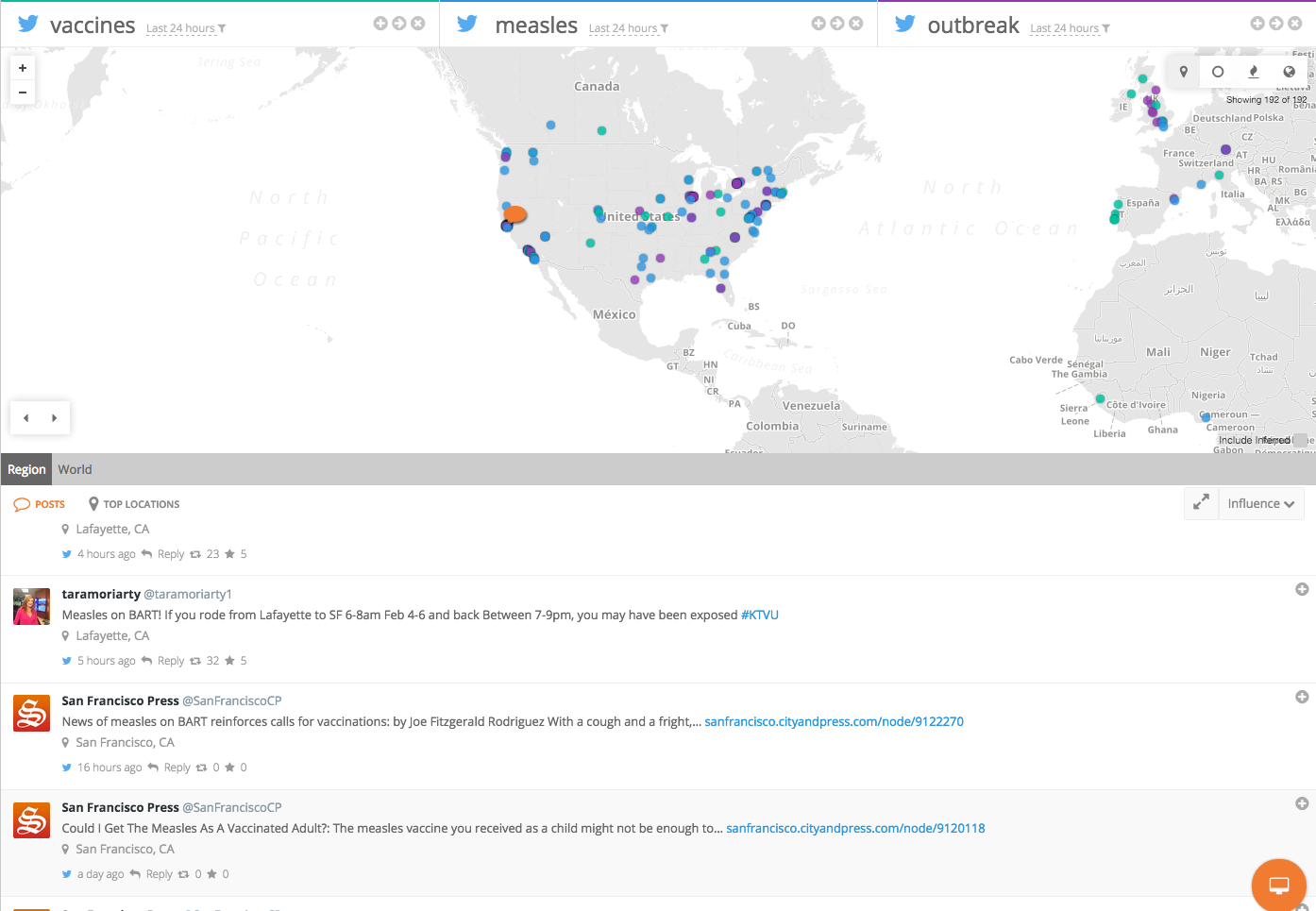 Read more on Social Times.
New tool lets users tweet anonymously
A new tool is allowing users to tweet out to their followers and the general public, masking their handle, so they can what's really on their minds, without fear of retribution. The service, called "Tweet Your Secrets", lets users type their secret into a dialog box, and it is tweeted out via the @tweetursecrets handle to the over 14,000 followers the account has. Although the company promises to respect to privacy of its users, they are encouraged to still review the privacy policy before participating.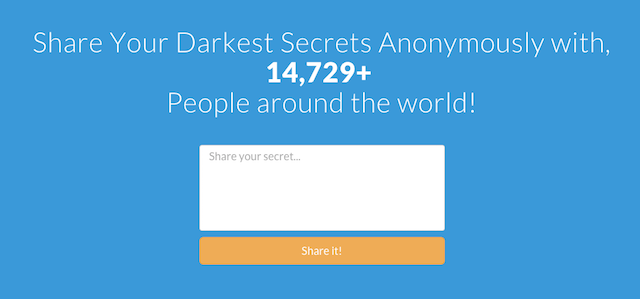 Read more on Social Times.
Snapchat seeks $19 billion valuation
Snapchat is hoping to raise as much as $500 million from investors to reach a new valuation of $19 billion, making the app the third-most valuable venture-backed company in the world. Snapchat's move toward an entertainment destination could help with ad sales and wider audience engagement. The company's founder turned down a $3 billion acquisition offer from Facebook in 2013, leading the company to hit $10 billion in valuation last year. If Snapchat achieves its goal, they would be close behind Facebook's $22 billion deal for What'sApp last year.
More information on Bloomberg.
Pinterest planning to disable affiliate linking
Although Pinterest was the no. 2 website in terms of driving referral traffic in 2014, a lot of this traffic was driven by affiliate linking from users who were trying to generate their own revenue. In an email to its user-base, the pin-sharing social network stated that all affiliate links, redirects, and trackers on pinned content would be deleted automatically. Pinterest is said to be cutting down on the practice because it has caused a large influx of irrelevant pins to be featured on feeds. Many fashion bloggers, users who most often utilize these practices, have complained that they were not given any advance warning and more still have threatened to leave the social network. It remains to be seen if general sentiment towards the user experience on Pinterest will improve as a result of the change.
More information on Wall Street Journal Blog.
96% of millenials in Mexico are on social media
Based on a survey conducted of 20-30 year olds in Mexico by the Competitive Intelligence Unit, it has been found that 96% of the demographic uses social media in one form or another, and that in addition, 95% of them use instant messaging. With only 57% of the demographic owning smartphones, the statistics show that desktop social networking is also extremely popular. The group makes up half of Internet users in the country, and a total of 63% of all social media users.
Read more on EMarketer.
Facebook takes stance on viewed impressions
Facebook took to its blog to share its position on impression measurement, stating that advertisers shouldn't pay for an ad that hasn't been seen. The two types of impressions, served and viewed, are differentiated by whether the ad format has appeared within the viewers screen and is not related to effectiveness or active viewing. Facebook uses viewed impressions to measure ad delivery across desktop and mobile and aims to apply this measurement standard to organic content from businesses in the coming months. Working with the Media Rating Council (MRC), Facebook has pledged its commitment alongside other advertisers to develop robust standards for viewable impressions, ensuring value and consistency are upheld.
More information on Facebook for Business.
Google Helpouts to shut down this April
Google Helpouts started in 2013 as a way of helping users learn new things or solve problems through video tutorials. However, the service has not grown as much as Google had hoped, and as such the service is being shut down in April of this year. The service was launched with corporate partners such as Weight Watchers and Sephora, and the service was free to use for consumers who wanted to view videos from volunteers, or there would be a $20 charge for users who wanted to view partner content. Google has let users know that they can export their Helpout history starting on April 20th until November 1st of this year.
More information on The Verge.
Facebook lets users add stickers to photos on mobile apps
With a new update to their app on iOS and Android, Facebook users can now add stickers to their photos before uploading them. Stickers have already been a part of different aspects of Facebook, with users being able to apply them to status updates, and to photos within the stand-alone Messenger app, but this marks the first time they will be usable with any photos on the social network. Users only have to update to the latest version of the app to try this, and it remains to be seen if the functionality will be added for desktop users after a period of testing.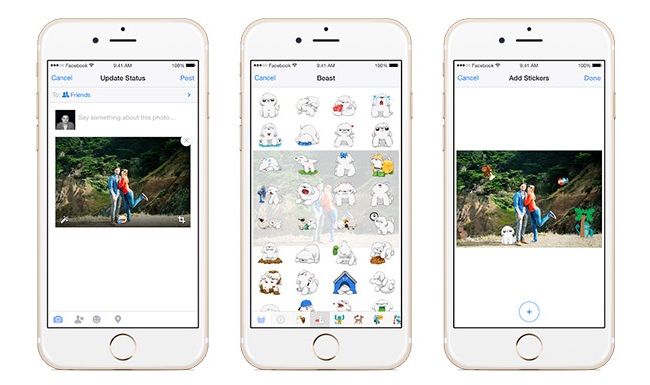 Read more on TechCrunch.
New York Fashion Week generates almost 21m engagements on Instagram
New York Fashion Week has seen its most successful seasonal event in terms of Instagram engagements, with a total of 20.8 million during the week long event, with over 340 thousand photos shared. With over 20 million likes, and over 440 thousand comments, there was 193% more Instagram engagement for NYFW than the Spring/Summer event back in September. The top hashtag for photos of the event was #fashion, with 88,676 images shared, according to research from Curalate. The brand that generated the most engagement was Michael Kors, with the #AllAccessKors hashtag generating approximately 1 million engagements.

Read more on AdWeek.
TweetDeck gives teams secure account access
For the first time in 10 years, Twitter users can give teams access to Twitter accounts without having to share passwords. The Team tool, built into TweetDeck, is available in the latest update for web, Chrome and Windows, however the Mac app is yet to be released. Project leads with password access will be able to create team lists granting a range of permission levels without ever having to divulge a password. For the tool to work, all members must be using the TweetDeck client.
More information on Twitter Blog.