Monday, October 12th, 2015
Pinterest improves buyable pins options
Announced through a blog post last Monday, Pinterest has expanded the merchants and platforms that buyable pins are compatible with. New partnerships between Pinterest and Bigcommerce, IBM Commerce and Magento will allow new merchants to leverage buyable pins to help consumers makes purchases direct through the social network. Specific merchants that will be offering buyable pins include Bloomingdale's, Wayfair, DVF, and Steven Alan. As part of the blog post, Pinterest also announced that there are now over 60 million buyable pins available. Pinterest went on to cite that buyable pins have a 2x conversion rate in comparison to other mobile pins, touting the effectiveness of this offering.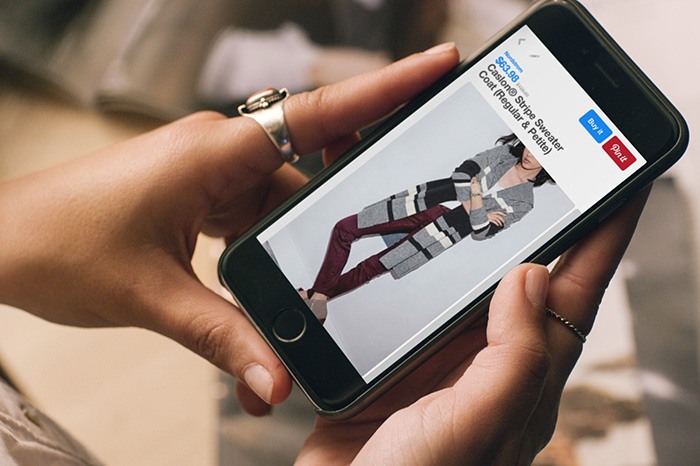 Read more on Pinterest Blog.
Twitter launches Moments
As a way of helping more new users get into Twitter, the company has announced an launched a new feature called Moments. Moments aggregates customized pages for real-time events that allow users to follow conversations from many different accounts they may not follow. Users have to click the lightning bolt icon on the menu of their mobile app and they are brought to an intro page that has a short description and conversation highlights around the subject. Users also have the option to tweet about the moment with a prompt in the menu. If a user chooses to follow a moment, tweets that are related to it will be temporarily blended into the main timeline.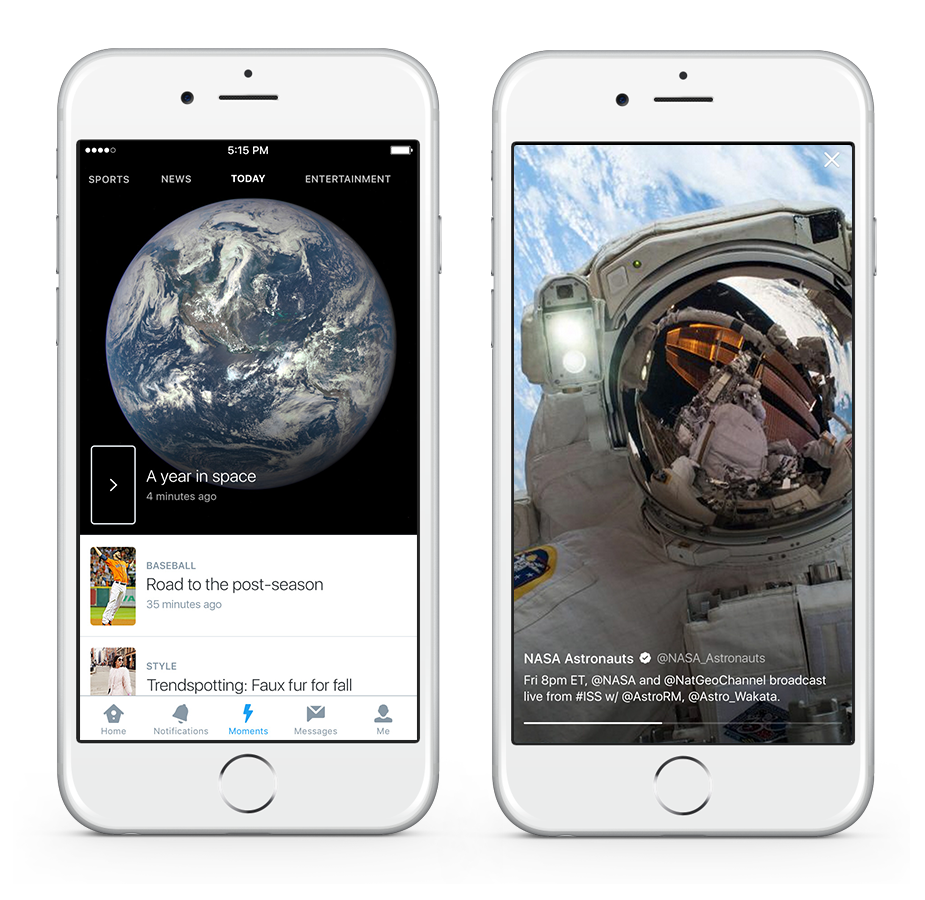 Read more on Twitter Blog.
YouTube releases updated app on iOS
In an effort to encourage more creators to take their work mobile, Google has released a new YouTube app for iOS with enhanced video editing tools. For general use, the new three main tabs are Account, Home, and Subscriptions. The video editing features include the ability to trim an uploaded video, add filters, and add music. Any music that is added to a video can be previewed first and can be chosen from a collection offered by YouTube or uploaded straight from the mobile device.
More information on Social Times.
Facebook launches Lead ads
A new format that has been in testing for the past several months, Facebook has just officially rolled out Lead ads. Aimed at making the process of subscribing to a service, newsletter, or another list easier, Lead ads will popular a form from the advertiser with pre-existing Facebook data from that user. Land Rover is among the brands using the new type of ad, and it was found that in A/B testing between Lead ads, and website link click ads, the Lead ads were more effective at gathering potential customer information. Additional features of the Lead ads include conversion tracking to calculate the return on investment for spending against the new ad format.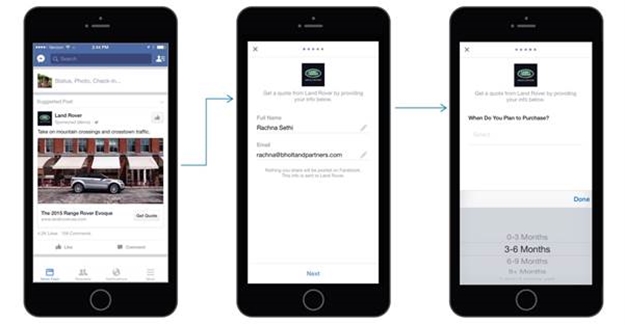 Read more on Biz Community.
Facebook testing Reactions instead of Dislike button
News broke several weeks ago from Mark Zuckerberg that Facebook was looking into a form of a Dislike button that would allow users to express empathy for a number of given situations where the traditional "like" may not be appropriate. The new expressions have now come in a user test in the form of Reactions, which are animated emoji to represent Like, Love, "HaHa", "Yay", "Wow", Sad, and Angry. The impetus behind the different reactions is to give the user more options to express themselves, according to Zuckerberg. Currently, only users in Ireland and Spain are receiving the emojis for use, and it remains to be seen when they will be launched to the rest of the world.

Read more on Engadget.
Pinterest updates search for international content
With roughly half of the 100 million active users on Pinterest residing outside of the US, the company has taken some steps as of earlier this week to ensure that people searching on the network are receiving locally relevant content. Search results are customized now by country and by language, so if a user were to search for receipes in the United States, they would see results in English, with pins from other US users. In addition to this announcement, the blog for Pinterest cited that spell checking and search suggestions would become available for users in French, German, Portuguese, and Japanese.
More information on Pinterest Blog.
Twitter updates emojis for Direct Messages
One of the new small changes made to Twitter as Jack Dorsey is taking back control of the company as CEO, is how emojis appear in Direct Messages. Taking a hint from other messaging services, when an Emoji is posted by itself as a message, it will appear at larger than its normal size to emphasize the emotion that goes along with it. The change works for Twitter on the web and within mobile apps, but it is unclear if this support will carry over to third party tools such as Hootsuite or Tweetdeck.
More information on Mashable.
Facebook debuts a feature to add college borders to profile photos
As the fall season goes into full swings, Facebook is debuting a new feature to let users show off their college pride in the US. The new feature lets users add a border around their profile photo with their college of choice, and it is being called team frames. This follows the trend of Facebook letting users temporarily change their profile photo to a different color for a cause, and also letting their profile photo be a looping video instead of a static image. The individual colleges features designed their own frames in combination with the Facebook product team.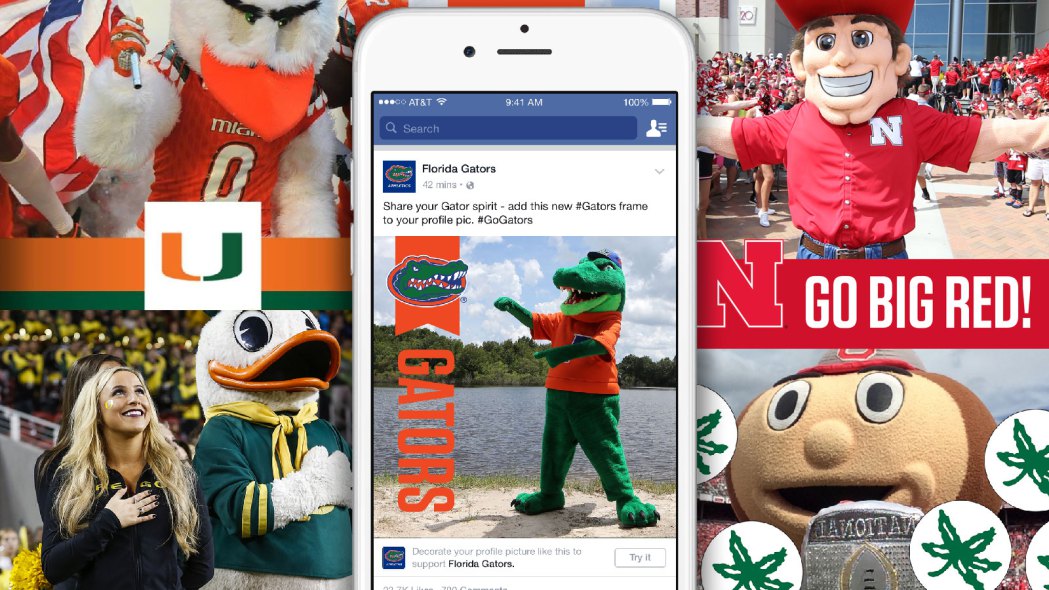 Read more on TechCrunch.
Twitter expands its Amplify ad platform
In a bid to serve more high quality video content to users and help its creators monetize their efforts, Twitter announced earlier this week that it is expanding its Amplify ad platform, to allow advertisers that are part of a beta program to select categories of content and audiences they want to sponsor video content for. Previously, advertising sponsors would make a partnership with a specific content creator to advertise with pre-roll on top of that video content, but now advertisers can choose specific categories and audiences in such a way that it expands their potential reach. Content creators consist of brands from sports, news, and entertainment, and Twitter has cited through its blog post that it plans to expand the program globally in the coming months.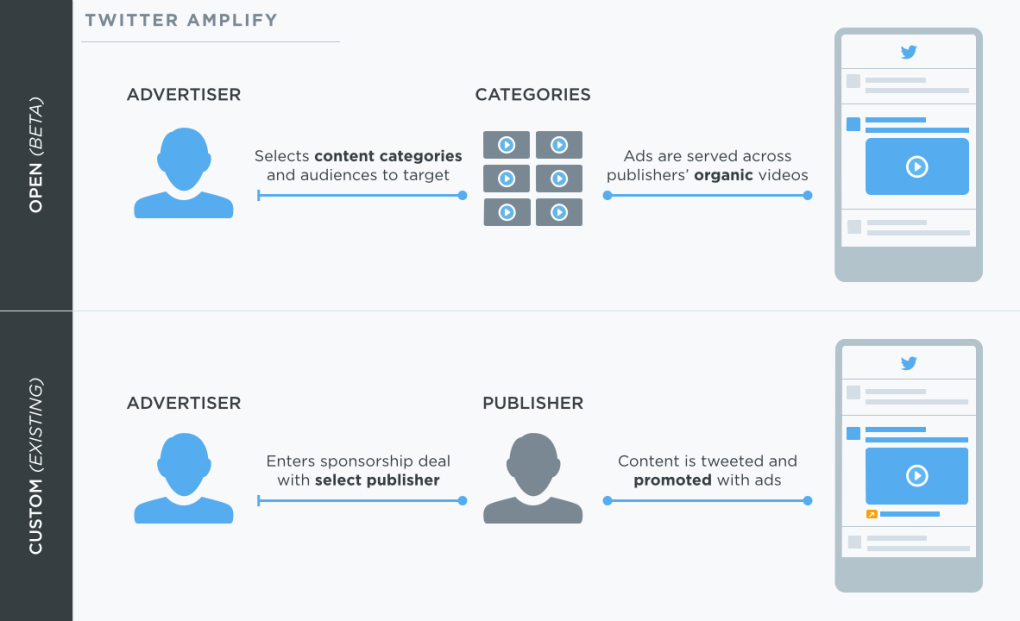 Read more on Twitter Blog.
LinkedIn is making groups private
As part of updates that will taking place on October 14th, LinkedIn will be making all groups, a feature introduced in 2004, only available privately to the members who are part of them. This is in part an effort to improve the quality and experience of the groups themselves, as users have been complained that there is an abundance of spam and self-promotion in the groups. In addition, LinkedIn will be launching a stand-alone app just for groups, to push the feature further after the change has been made, but the app will only be available on iOS to start. Additional features for groups will include adding images into conversation threads, improved filtering, and moderation.
More information on Marketing Land.