Monday, August 31st, 2015
Facebook adds a "Donate Now" button for non-profit organizations
Through a Facebook Business post earlier this week, it was announced that non-profit organizations will now have access to use a "Donate Now" button on their posts and advertisements. The button will be featured as the main call-to-action button on the Page as part of Cover Photo image, and now posts can feature the button both on desktop and mobile. Organizations must have their Page set up as "Non-Profit Organization" in order to utilize the feature.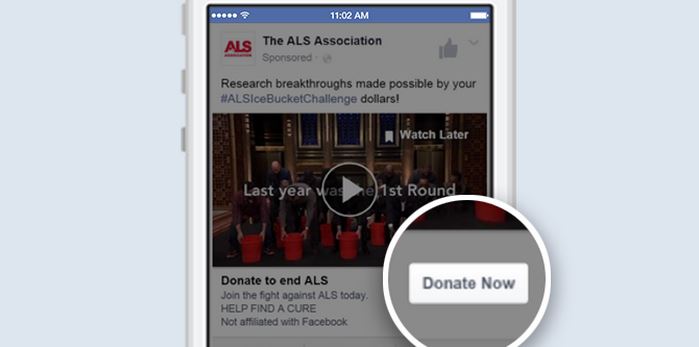 Read more on Facebook.
LinkedIn introduces clipping for SlideShare
At the beginning of last week, LinkedIn introduced a new feature for SlideShare users called clipping, which allows them to cut particular slides or pieces of content out of one of the 18 million presentations that have been uploaded there. In addition to be able to clip, users can also share the pieces of content they glean with their network. Users can clip slides using an icon on the bottom left of their presentation window. Saved clips can then be organized into boards, similar to how Pinterest functions. Boards themselves can also be shared on LinkedIn and other social networks.
More information on SlideShare Blog.
Facebook testing new format for Story posts
Users have seen that Facebook is quietly testing a new format for posts, called a story, which allows photos to be uploaded to an album, and played in a slide-show format directly in the news feed. Facebook confirmed the test to Social Times, but with sparse details, and there is no official date or commentary on if it will be rolled out widely to all users. The format is said to be similar to the "Year in Review" option that Facebook gave users to highlight their year in Facebook interactions and posts.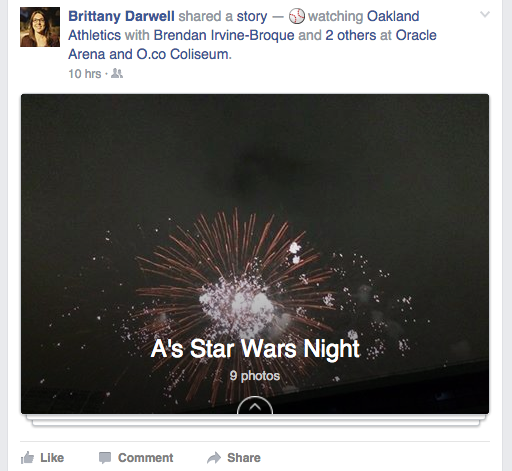 Read more on Social Times.
Google debuts YouTube Gaming
Built as a social streaming service for video game players, Google has built YouTube gaming, a direct competitor to Twitch, which was acquired by Amazon approximately one year ago. To start at launch, there will be 25,000 available channels that include gameplay live streaming, promotion, gameplay footage, and other features. The search functions, powered by Google, cater to gaming audiences, and users searching for specific games will get auto-complete results that are more tied to games than general search terms. In response Twitch has been pushing to have exclusive streaming contracts with its top channels and it remains to be seen how quickly YouTube Gaming will grow. YouTube Gaming is currently available on web, iOS, and Android.
More information on The Next Web.
Twitter rumored to be testing notifications through Google Chrome
Some Google Chrome and Twitter users are receiving a new popup when they go to Twitter.com that asks for permission to send notifications for direct messages. This is not a feature that Twitter has announced, and for now appears to be only available on a PC when using Chrome, but it potentially signals a move from Twitter to attempt to integrate deeper into the web browsing experience.
Read more on Social Times.
Instagram announces landscape photo posting
On a blog post earlier this week, Instagram announced that it would be debuting a new long awaited feature, the ability to photo photos in landscape mode, or essentially not forcing users to post photos in squares anymore. The new feature also applies to portrait size pictures. The update applies to video as well, and the blog post cites that while square photos and videos are a significant part of Instagram's identity, they want to prioritize the storytelling of its users, and especially for video they expect that this will make those stories more cinematic. As a last new feature, filters are being aggregated such that each one works with photo and video, where historically they have been separated.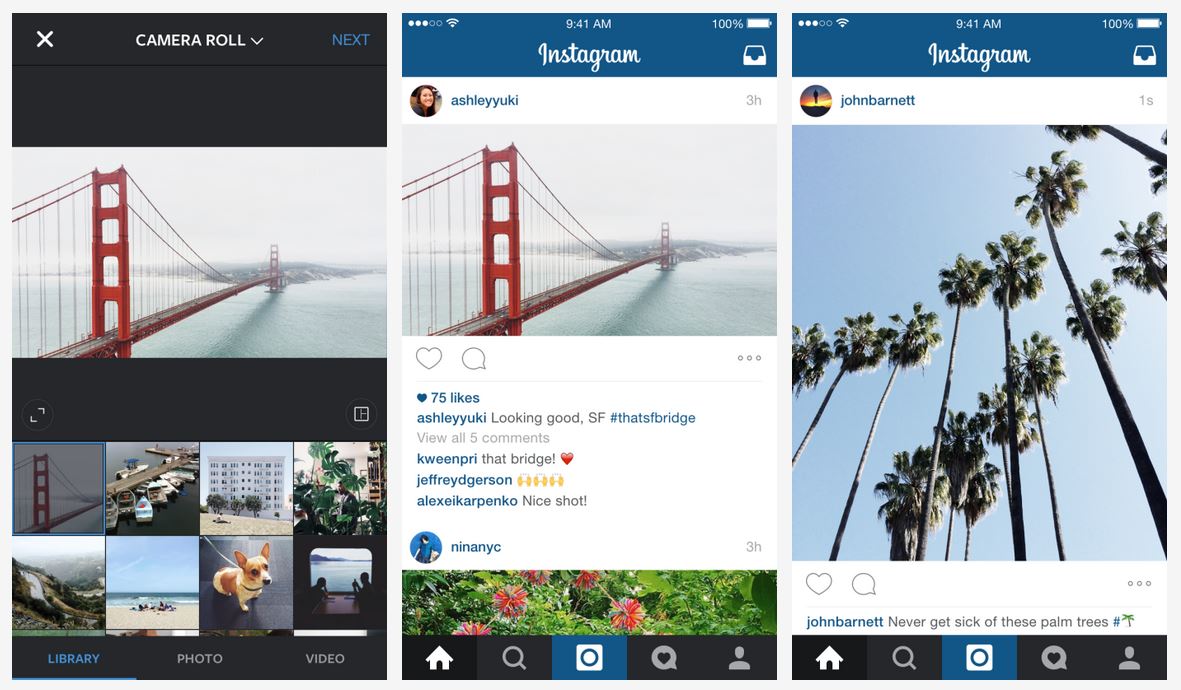 Read more on Instagram Blog.
WhatsApp usage primarily takes place on Android
A new inforgraphic from GlobalWebIndex has shown that the majority of WhatsApp usage takes place on the Android. At an overwhelming 73%, the next closest platform follower is iOS at 22%. The figures include data from a larger 50,000 internet user study, and includes users from 34 countries. Although Android and iOS make up the majority percentage of users, Windows Phone has a significant stake at 10%. The latest figures for WhatsApp overall cite that there are over 800 million users of the service, making it one of the top messaging platforms available on the web and through mobile.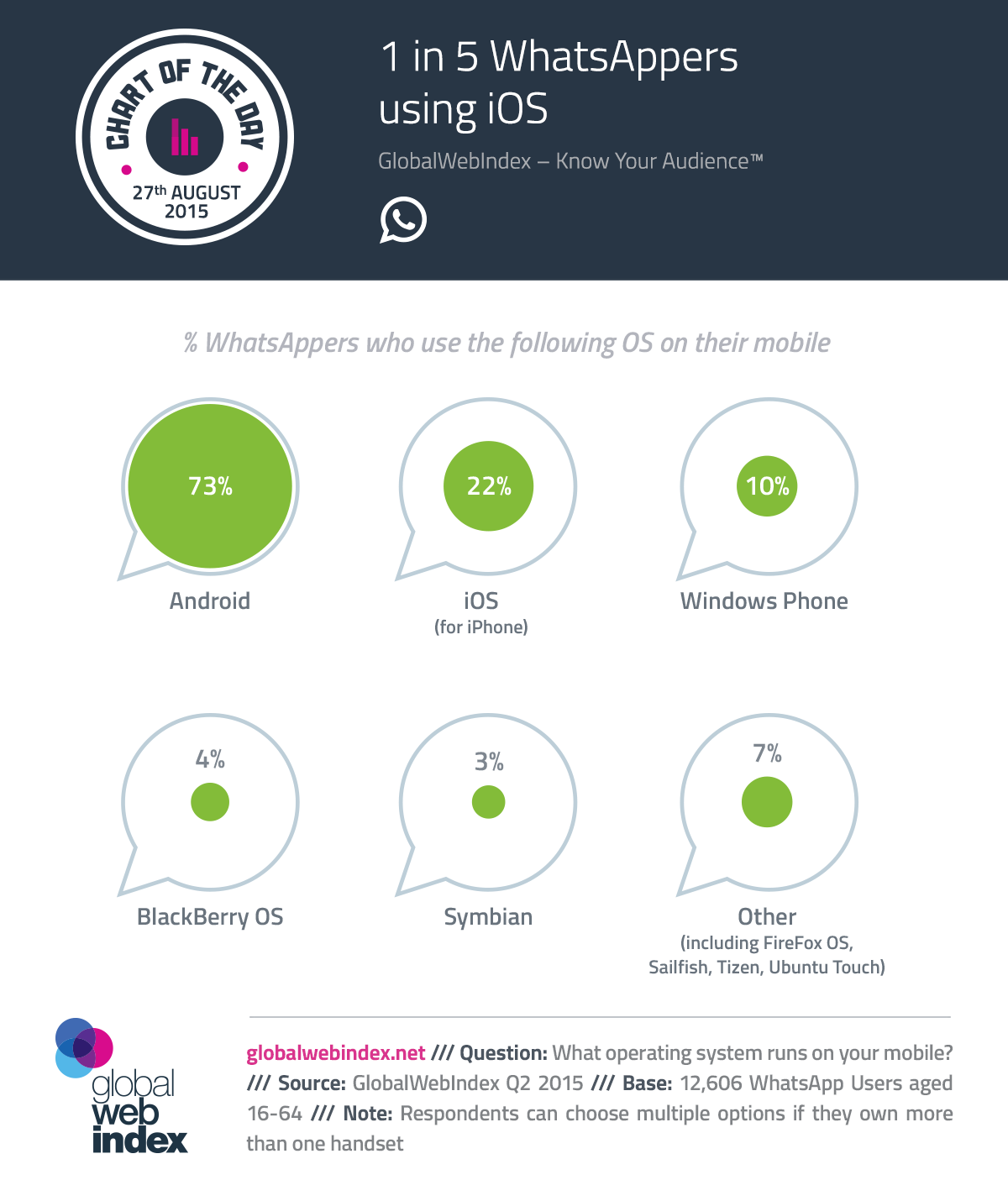 Read more on VentureBeat.
Facebook reaches new milestone of 1 billion users in a day
Facebook announced earlier this week that it had hit a new milestone in usage, with one billion users having logged on in a single day. The announcement came directly from Mark Zuckerberg, and interesting, because it represents nearly 1/7 of the entire world population. The world's largest core social network, Facebook has seen tremendous growth, even past its 10th anniversary. There are no current numbers on average daily usage, but those are likely to be provided once the next quarterly report comes through from Facebook.
More information on Facebook.
MTV partners with Twitter for new Moon Man emoji ahead of VMAs
In the week leading up the Video Music Awards hosted by MTV, users who tweeted with the hashtags #VMA or #VMAs would see a brand new Moon Man designed emoji inserted into their posts. The Moon Man is the image for the award that an artist wins at the VMAs, and the emoji is meant to entice users to tweet about the show. This is not the first time that custom hashtag emojis have been available, as during the World Cup in 2014, users could tweet about their country and an associated national flag would show up in their post.
More information on AdAge.
Yahoo adds developer suite options for in-app sharing
During a conference earlier this week, Simon Khalaf of Tumblr announced that in-app sharing would be a new feature available to mobile app developers. The function allows developers to code a "share to Tumblr" button or function into their app so that pieces of content can be directly shared with a user's Tumblr followers. To help the conversion funnel, a Tumblr user who sees shared content from an app they do not have will easily be able to single-click go into an app-store and download the app.
More information on The Next Web.