Social
Transformation
Supercharging social-first strategy & creativity for the United Nations Environment Programme
Strategy
Campaign conception
Implementation
Conversational creative
Data & Analytics
1000heads is the United Nations Environment Programme's (UNEP) strategic and creative partner for environmental campaigns, driving social transformation across campaign strategy development, creative production, and measurement.
The Challenge
Awareness of the environmental challenges facing the planet has never been higher - people are accepting of the need to change, and more people than ever are making changes - however, it is still not enough.
Through its campaigns, UNEP raises awareness and advocates for effective environmental action.
The Communication Team at UNEP tasked 1000heads with concepting and and implementing integrated campaigns with a social-first attitude.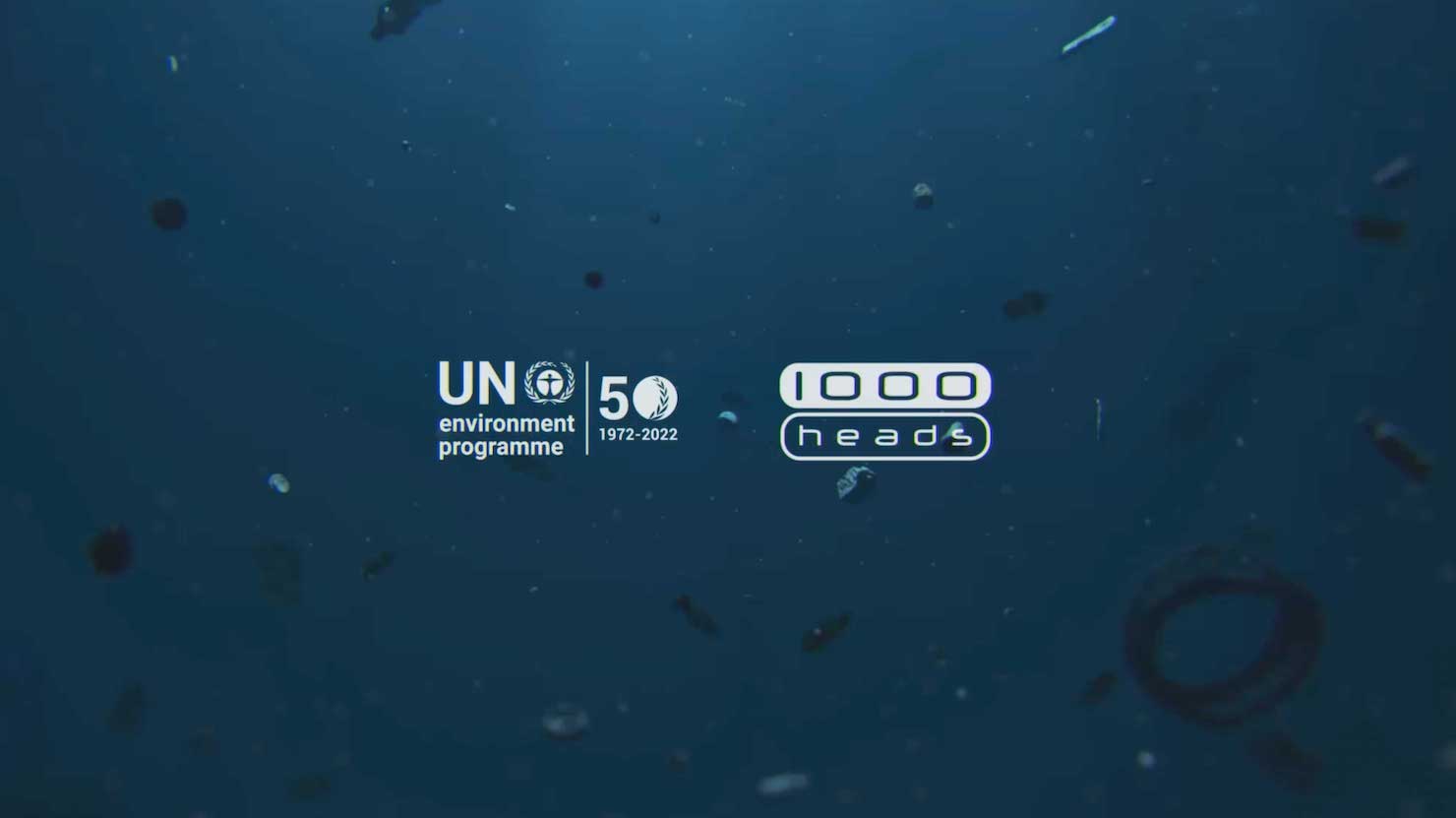 Setting strategy
Our campaign strategy for UNEP needed to overcome a combination of communication challenges:
People know that sea and air pollution is a problem, and have taken steps to mitigate it, but it's not enough
Low understanding of the depth of contributing factors to air and sea pollution
The problem is complex - and complex solutions can feel overwhelming and unattainable
The scale of the catastrophe at hand can result in individual inaction among many people
Our strategic solution was to create a sense of urgenct through thumb-stopping social-first storytelling, leveraging the conversational hidden truths about pollution to remind people the job to halt pollution is far from done.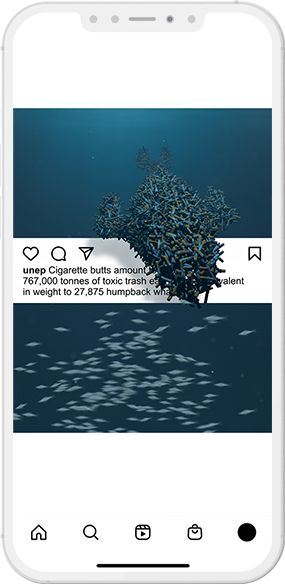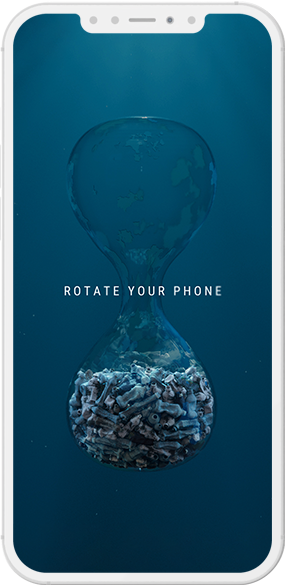 Face the plastic truth: campaign concept
To evolve one of UNEP's key campaigns - Clean Seas - 1000heads developed a social-first campaign platform called Face the Plastic Truth. We asked ourselves a simple question: if the effects of plastic on the world around us seem to go unnoticed would plastic go unnoticed if it polluted our social feeds? We decided to make people uncomfortable enough to open their eyes and stop ignoring the problem. Our creative approach subverted the very nature of platfroms and formats that people are so used to.
Social-first content
Feed-breaking video on Instagram that showed plastic-pollution overflowing images made people stop and pay attention. We subverted the nature of social feeds by breaking the platform boundaries between images - delivering 'what the heck?' for Instagram users that made them stop to experience plastic pollution rapidly filling up their feeds. This arresting approach heightened the sense of urgency we also needed to land with the content.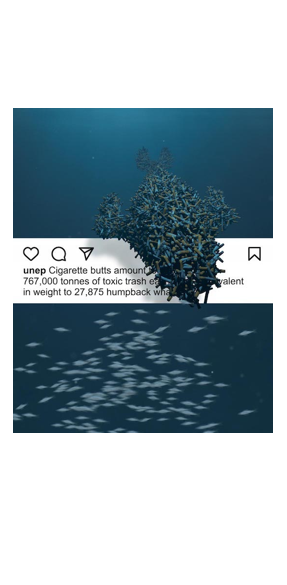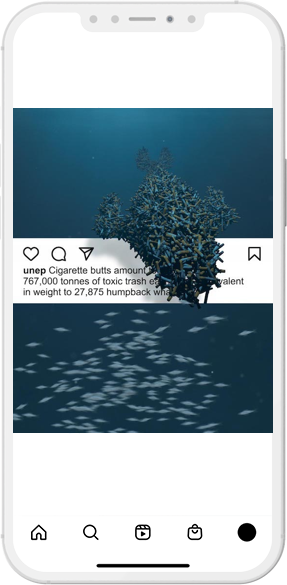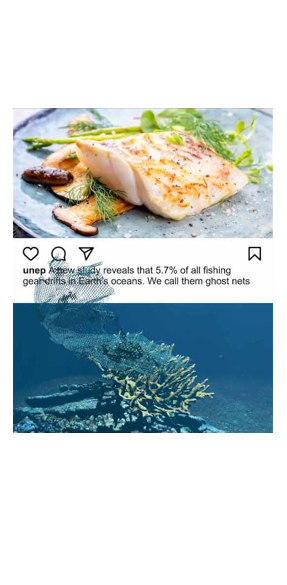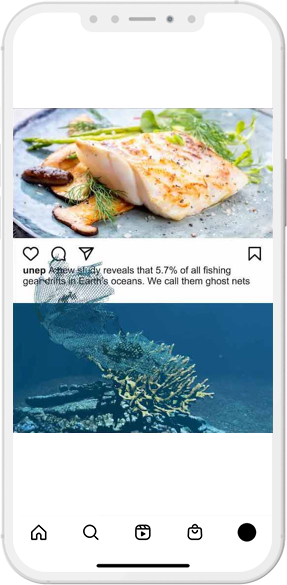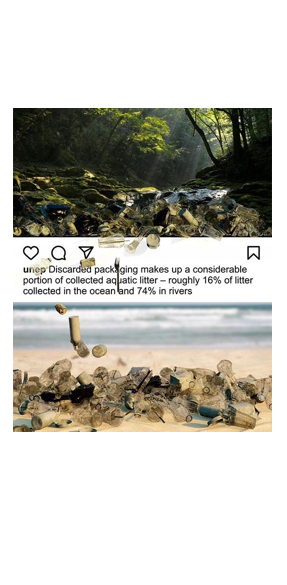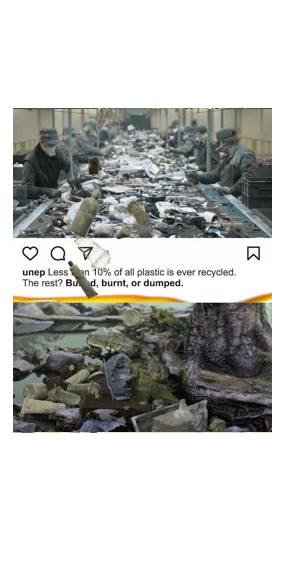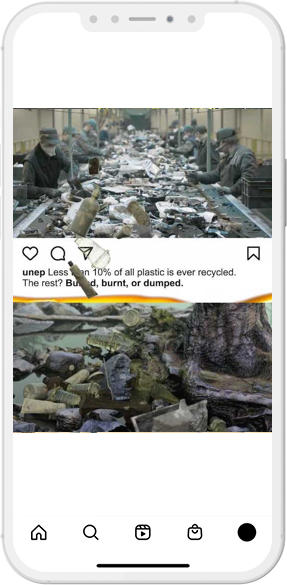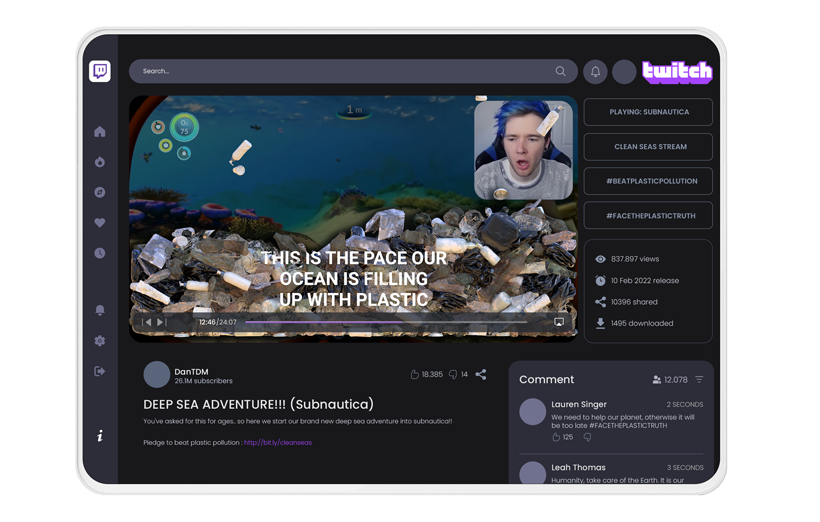 Twitch overflow
Tapping into social venues where UNEP didn't have an existing presence, allowing us to reach new people in new ways, was a critical aspect of the work. We create a Twitch filter, promoted by streamers by dropping it into there live stream, that virtually flooded people's screens with plastic pollution.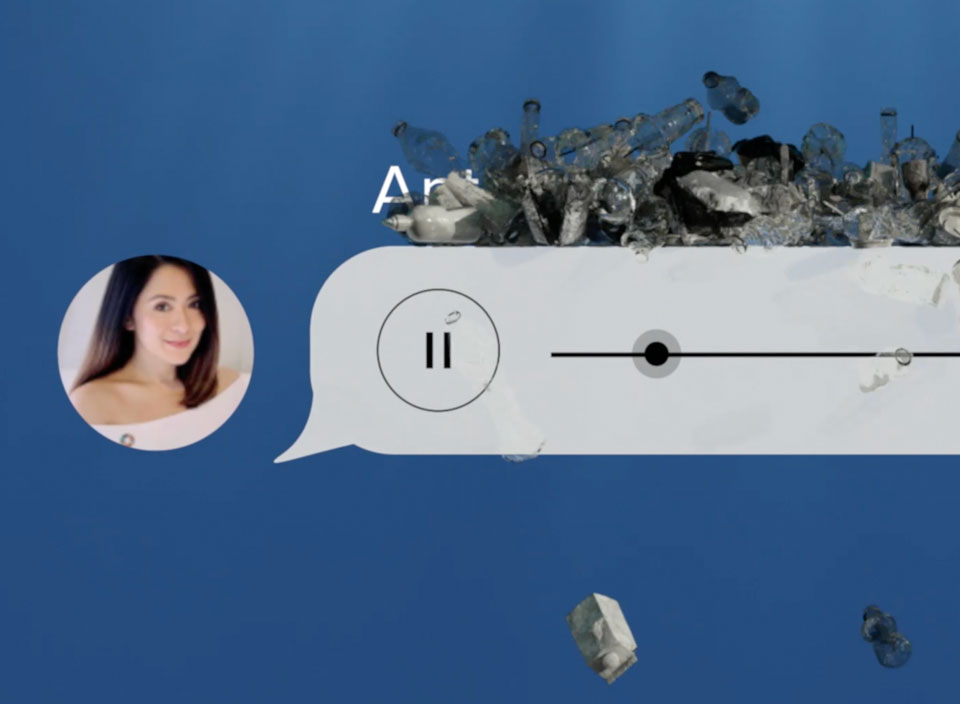 Ambassadors
To increase our work's likelihood of delivering behaviour change, we needed to unlock the influence and advocacy of UN goodwill ambassadors - reinforcing the campaign messages, and role-modelling bahaviour change for our target audiences.
AR Filters
UN Ambassadors in four countries have participated, helping localise the message, and making it more relevant to the target audience. Ambassadors shared the campaign and their own commentary on it highlighting the necessity and urgency of action. Ambassadors such as Antoinette Taus, Dia Mirza, Alex Rendell and Aidan Callagher have advocated campaigns.
Optimisation: Initial social reaction data showed their voices were resonating with audiences - so to maximise the impact we created a wave of new UN assets featuring the ambassadors, promoting them from UN social presences.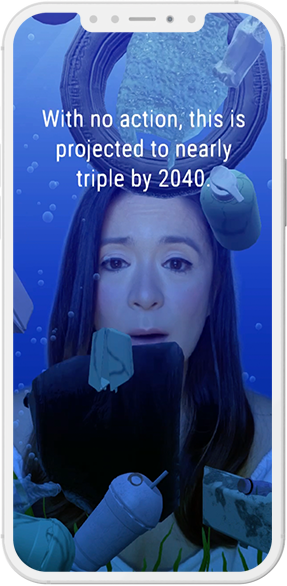 Impact
+48% uplift in views of UNEP's social channels
+23% lift in reactions to the campaign messages compared to previous campaigns
+200% lift in social media conversations about UNEP and environmental topics
67% of the audience reached rated the campaign message as 'highly resonant'