Level Up: Social Commerce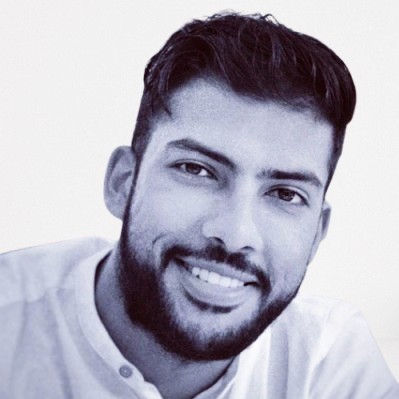 Our thoughts, Point of view
With the sharp rise in people shopping online fueled by lockdowns, 1000heads Strategy Director, Cath Jeffries, has been working with our clients to help them to seize the opportunity presented by social commerce.
Accelerated Social Transformation
It's no surprise that given the restrictions on retail spaces, and with many of us spending a lot more time indoors on social platforms, that shoppers are turning to social to discover brands and browse products and services.
Businesses that have long been pondering social commerce as a way of activating sales have been compelled to deploy new technology and trial new tactics to keep growing their businesses and satisfying customers' needs.
All that said, it's worth acknowledging that talk of social commerce is not new: we're talking evolution, not revolution. What is new, though, is that the tech is catching up and more brands are deciding it's time to experiment.
Strong Brands Can Prevail
Online shopping has slowly chipped away at the high street experience (and its margins) for a long time. With this came upsides for shoppers in price and availability, but equally some downsides in quality and experience.
Today, social platforms are the ones driving the creation of new and ever more frictionless ways to transact that start and finish in social – meaning the journey from awareness to purchase can be compressed in new, tantalising ways.
Many DTC brands have seized the opportunity in this change to build their business – cutting out not just brick-and-mortar, but retail distribution altogether.
1000heads UK Strategy Director, Cath Jeffries, is bullish on the opportunity presented by social commerce to established brands and thinks they can both learn from the challenger DTC brands in their categories while leveraging their huge advantage in brand familiarity and trust.
"With social shopping becoming the norm for many audiences, it's only natural that businesses look to better integrate e-commerce and social commerce to shorten the funnel and help you glide through checkout," says Cath.
"In addition, with over 80% of social media consumption taking place on mobile, and more than 50% of internet users making purchases on their phone, the opportunity to create distinct, branded retail experiences across social platforms is huge. Brands that use social effectively to bring their identity and values to online shopping will win. They will maintain preference and margins by competing, more on strength of the brand and less on price."
Embracing Social Commerce
The key questions brand owners need to ask themselves today regarding social commerce are:
How are my target customers using social platforms to discover, browse and buy?
What are my competitors and peers doing from a social commerce point of view?
Do I have the e-comm infrastructure, tools and technology to integrate e-comm with social?
How can I translate my brand values and experience to social commerce and maintain distinctiveness and affinity beyond the transaction?
What product imagery and video must I create for my social store?
Which part of my marketing team should lead social commerce strategy and execution?
Is there a product line/upcoming product launch I could use to test social commerce effectiveness?
What metrics should I use to gauge performance?
Check out this extract from the Social Commerce Level-Up work we've delivered to our clients below.
Social commerce is becoming more than just a buzzword — it's an important sales channel that opens the door to new customers and longer lifetime values with your customers.
Drop us an email at info@1000heads.com if you'd like to talk more about how we can help you.