Thursday, March 12th, 2015
The biggest challenge facing marketing professionals today is knowing how to push technology to its absolute limits to meet and exceed customer expectations.
So says the 21st Century CMO Playbook from futurist Mike Walsh, who shared a stage with our WOM Evangelist Molly at the Colombian Marketing Congress last year.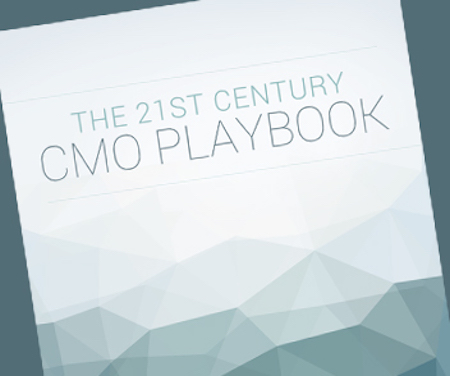 It's well worth a read, regardless of where you are in your path to the C-Suite. But how does it apply to agencies in particular? We've pulled out a few key insights below.
#1: It's all about the data
No surprises here. A study by McKinsey & Company has found that brands that are data-driven are 5% more productive and 6% more profitable than other companies.
As more brands become adept with CRM and marketing automation programmes, agencies need to work with them and their CRM agencies to gain access to and an understanding of this customer information. The more we know about our client's customers, the better our proposed solutions will be. And for those brands that haven't been able to implement CRM yet, social listening reports are absolutely vital.
Keeping an ear to the ground not only informs the next consumer interaction from the brand, but can also impact the next experience or campaign its agencies deliver. Staying relevant and anticipating what the customers and marketplace will want next is key to standing out from the competition.
#2: Solve problems, don't simply manage channels
The playbook makes a great point that all too often agencies answer a client brief by thinking first about the channels they traditionally operate in and how they can form part of the campaign. We always try to keep the bigger picture in mind when we start a new brainstorming session. We work to ask the right questions, unpicking the true nature of the problem that consumers are facing. It's only after we fully understand and can voice this that we can start to craft the solution.
Creating a series of Vines or a microsite may not be enough when what needs to change is how clients approach their loyalty programme or how consumers are able to purchase their products. It may be a step change from previous ways of working, but operating with this mind-set will ensure agencies are adding true value to clients.
#3: The most important metric
What brands should be measuring in an arena where everything can be measured is a question that we are constantly working to answer. There is no doubt that we need to measure ongoing and campaign activities to ensure that they are working as hard as they can. But the playbook argues that the metric that truly matters is Customer Acquisition Costs.
Calculated by adding up all the sales and marketing costs (activity spend as well as the brand team's time) and dividing this by new customers gained during a specific time period, gives clients the true cost of acquiring new customers. This figure can inform the customer lifetime value, help compare the effectiveness of different marketing activities and help clients identify hot leads. It may not be the sexiest metric to measure, but it's one that agencies should encourage their clients to consider.
#4: The lasting power of relevant content
A recent study found that 81% of retail customers search for information online before ever walking into a store.* This rise in online research proves that investment in content today that resonates and engages consumers will ensure brands are visible tomorrow. Agencies can help with this in two ways, and it goes back to the social listening reports I mentioned earlier:
First, know the audience. Understand their tone of voice, the language they use, what they like, where they spend their time. That's where your clients and their content need to be.
Second, understand what motivates consumers. What will resonate with them and move them to take an action? Once we know this, we can create ongoing or campaign activities with meaningful content that is meaningful and add value
#5: Communicate effectively with data
Sometimes it feels like we live through PowerPoint presentations. From initial proposals through to the final report, agencies rely on these handy slides to translate ideas, passion and results. But it's easy to find yourself with pages of size eight font and graphs that require the same attention you usually reserve for the Sunday crossword puzzle.
Being able to bring data and concepts to life in highly visual ways is a skill worth mastering. The pros are able to take it a step further and provide context or make connections that the client may not otherwise see.
Our industry is ever evolving, and it's our job to ensure we use the technology and tools at our disposal to help clients establish a real and meaningful connection with their customers.
Interested in reading more? Download a copy of the playbook here.
* GE Capital Retail Bank Major Purchase Shopper Study 2013